This is an archived review of the Cith of Trees Festival, Sacramento, on September 22, 2018.
This content originally appeared on sacramentopress.com. The site no longer exists, but an archive can be found here.

Review by Nolan Erck, Photos by Tony Cervo
Sacramento is a lucky town. By my count there were roughly a zillion great live music options this past weekend in our fair city. Among them was the City of Trees Music Festival, celebrating its fourth annual year. The all-day affair was sold out, chock-full of great music and food, and easily one of the best entertainment values of the weekend.
Bands and food vendors from near and far came to Papa Murphy's Park in a similar fashion to last year's festival. In 2017 there were two stages next to each other, and the bands would alternate, ala the main stages at Vans Warped Tour. This year, City of Trees mixed it up – the two stages were at opposite ends of the venue from each other; checking out all the bands meant lots of walking. But that also made it easy to scope out the food vendors. Win-win.
And with that, we now present The City of Trees Awards…
Biggest Surprise of the Festival easily goes to ONOFF. I've seen this band's name on various show announcements, but hadn't had the chance to check them out until now. ONOFF are a really solid rock band with a monster sound – how does a three-piece sound that huge?! Watching these guys was the biggest reason to be bummed about the two stages being so far apart – the crowd was much smaller here, and ONOFF deserved to be seen by the larger audience at the main stage. Fans of Foo Fighters and Biffy Clyro, do yourself a favor and go watch this band the next time they play at a local club.
The Workhorse Award gets handed to Blue October without question. With the sun not quite setting until the end of their time slot, these guys had to figure out how to do their big-rock-and-goth Peter Gabriel-esque thing in essentially broad daylight. While wearing all black outfits, in that Sacramento heat. Everyone at City of Trees should now be a Blue October fan. In 45 minutes they played hits including "Into The Ocean" and the new single "I Hope You're Happy" (from their latest album, also titled "I Hope You're Happy") – every song was extremely well dialed. Give these guys a raise, and their sound person too. Switching between guitars, violins, and electric mandolin at a festival date is a technical mess just waiting to happen. Blue October are total pros. If there was a problem, it wasn't noticeable. The crowd got their money's worth from a band that seemed really happy to be there, and gave the other acts a serious run for their money. You can just tell Blue October is the kind of band that will be great in a small theatre doing an "evening with the band" kind of show. Let's hope they come back soon for just that reason.
Loudest Bass and Strongest Pot Smell were both given to Dirty Heads. These poor guys had some technical difficulties at the beginning, but soldiered on and got it sorted out. The crowd didn't seem to mind one bit – clearly when Dirty Heads hit the stage, their fans knew it was party time! The bass stayed loud and boomy, and so did the strong smell of various things being smoked by onlookers while everyone bounced up and down to the groove.
CHVRCHES goes home with a Best Surprise of The Day trophy. I love everything about this band. CHVRCHES tugs at my heart strings – specifically, the ones tied to my love of 80's new wave. They would be the soundtrack to any number of John Hughes films. They'd be the band in the big prom dance scene, and the one playing the big heartache breakup track that gets ingrained into your head as an integral part of the movie. If Lorde, Mute Records, and every The Breakfast Club film somehow combined into a present day band, it would be CHVRCHES. As if I wasn't already becoming a super fan after watching CHVRCHES, their stage banter included several moments of gushing about how much they love our town's very own Deftones. Seriously, how could you not adore this band? In fact, they should also get a second award: Most Deserving of a Longer Set – that 30 minutes went by way too quickly.
Most Personal Touches was easily snagged by Bastille. Some bands play differently when doing a radio festival instead of their own headlining show. (I've even heard several acts make comments to the crowds about being contractually obligated to do various things, taking away from the intimacy and snapping any connection the audience may have been feeling.) Bastille played for an hour, and for every bit of those 60 minutes it felt like a genuine Bastille show. City of Trees was the first US show for the band in over a year. And it was the bass player's birthday, so they sang to him and brought a cake on stage. And they played "Doom Days" live for the first time ever in the US (the title track off their new album). We heard hits like "Things We Lost In The Fire" and they closed the night with their smash "Pompeii". Bastille singer Dan Smith not only jumped into the crowd to sing, but he's also got the best non-rock-cliche ways to introduce new songs that we heard all day. You won't get the typical "how's everybody doing tonight?!" screech from Dan. More likely is "this next song is incredibly depressing, I apologize" or "I'm a very bad dancer" — just before he jumps ten feet in the air and gets the party going again. Bastille love their job, and they're always worth the ticket price.
Best Dance Party Set goes to ODESZA. Let's face it, trying to follow a stellar live act like Bastille is an exercise in futility for any other traditional guitar-bass-drums rock band. Fortunately, that's not ODESZA. The night ended with their combination of lights, visuals, electronic music, trombones and yes even a drum line, to cap off the day of fun. An ODESZA show is less like watching a live band and more like 3am at an all-night dance party – this was the perfect way for City of Trees to wrap up.
Best Hot Dog goes to the "western bbq", with a strong honorable mention to the street vendors outside slinging equally rad post-show snacks. (Hot dog street vendors outside of The Cure's show 2 years ago is why I'm no longer a pescatarian, but that's really a story for another time.)
Last but not least, Best Dessert. It wasn't even close. The "Mangonada" from Sweet Spot Baking Company takes home the championship in this category. Mango chunks, mango sorbet, and a magic combination of sweet, salty, and spicy magic drizzled over the top. Best 8 bucks I've spent in weeks.
There were so many other bands, vendors, and great reasons to check out City of Trees. Everyone else gets an honorable mention! See you all next year!
Photos
ODESZA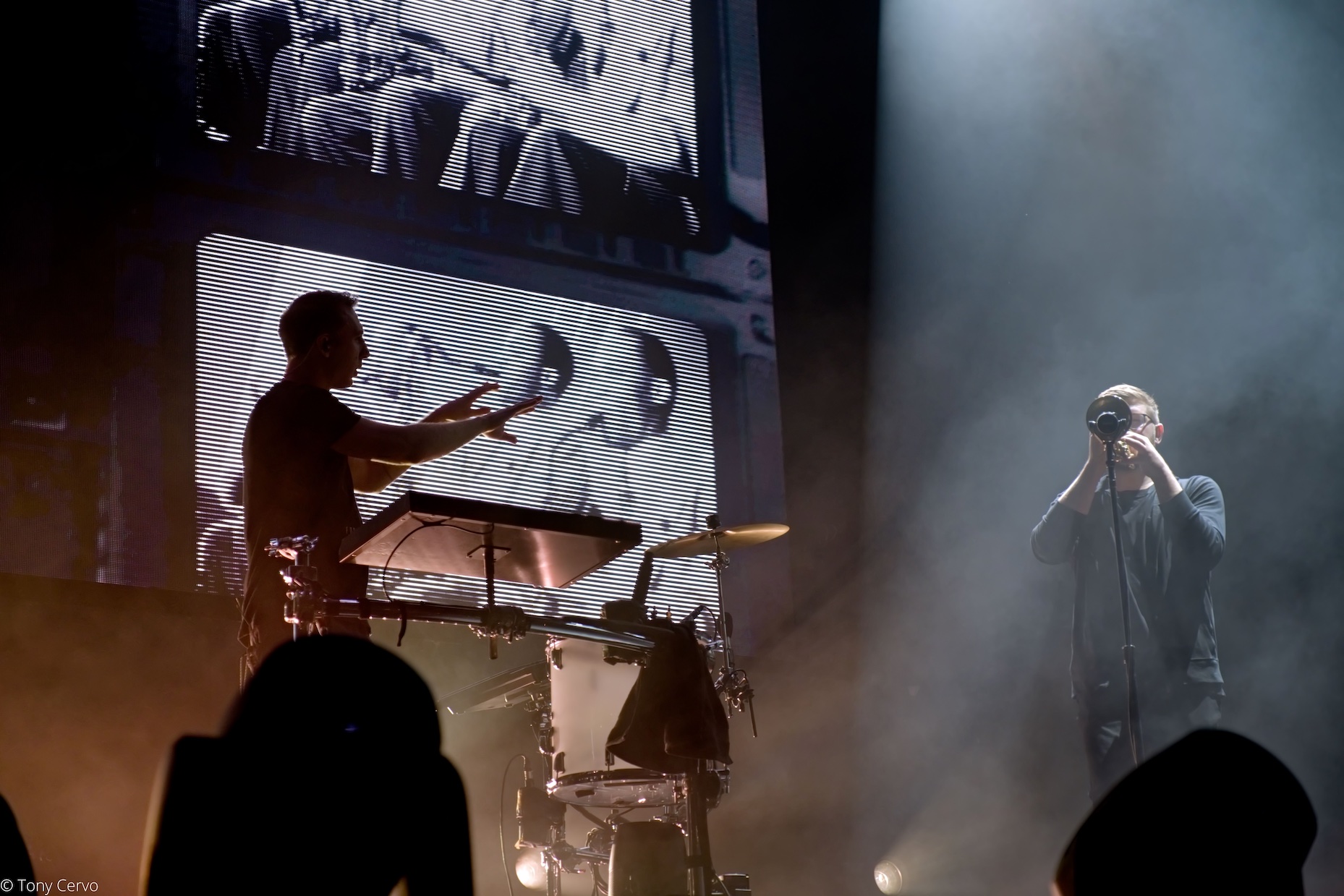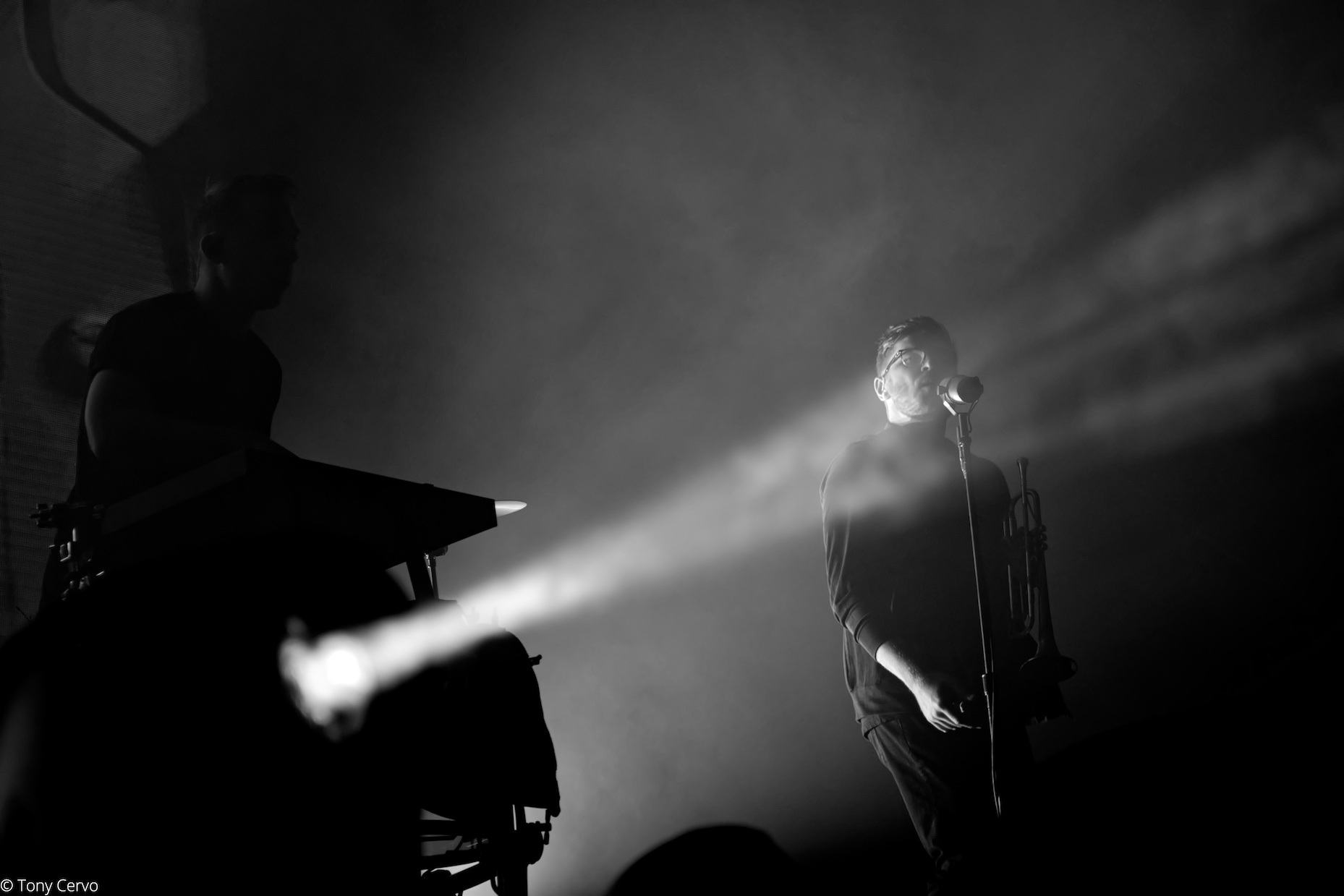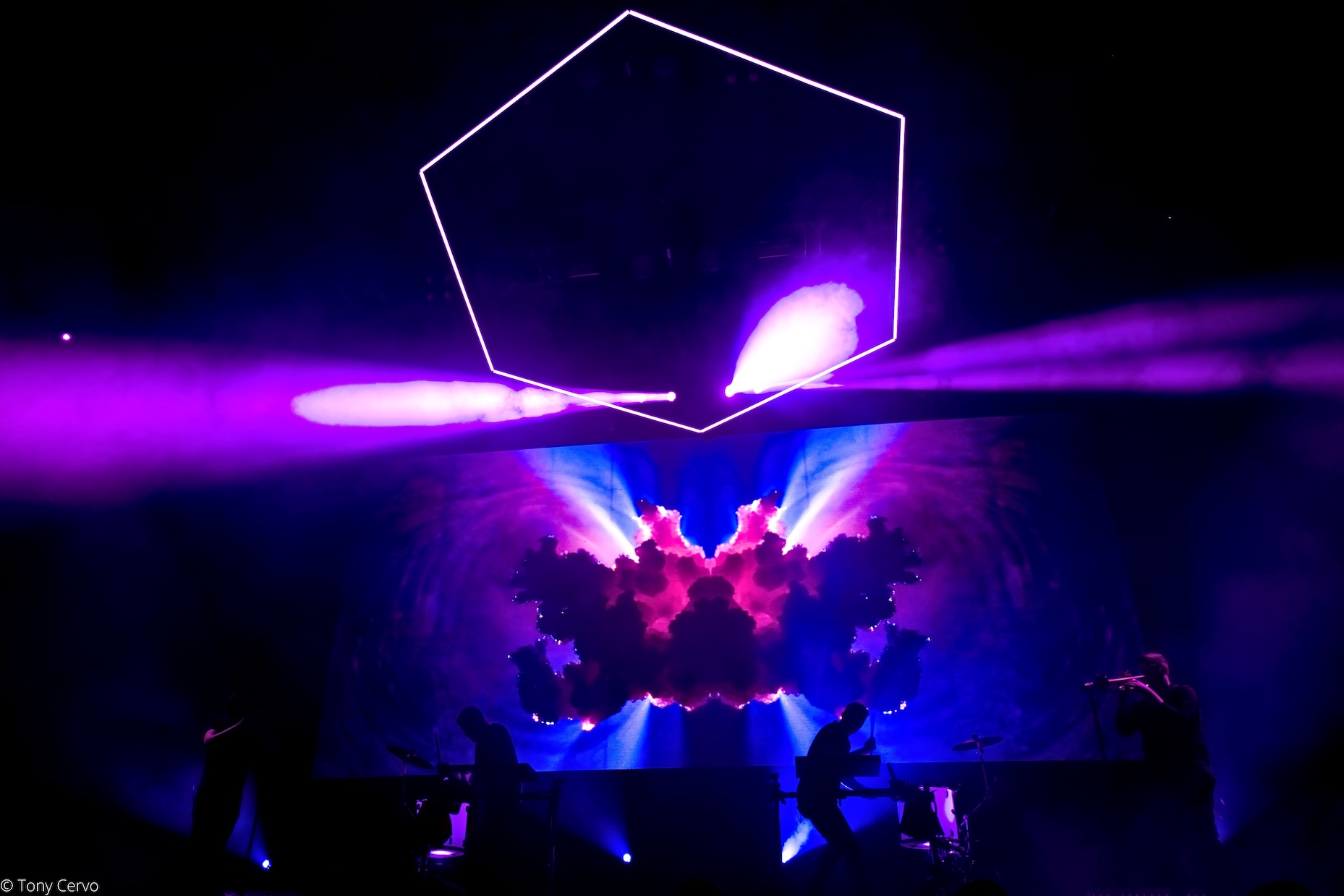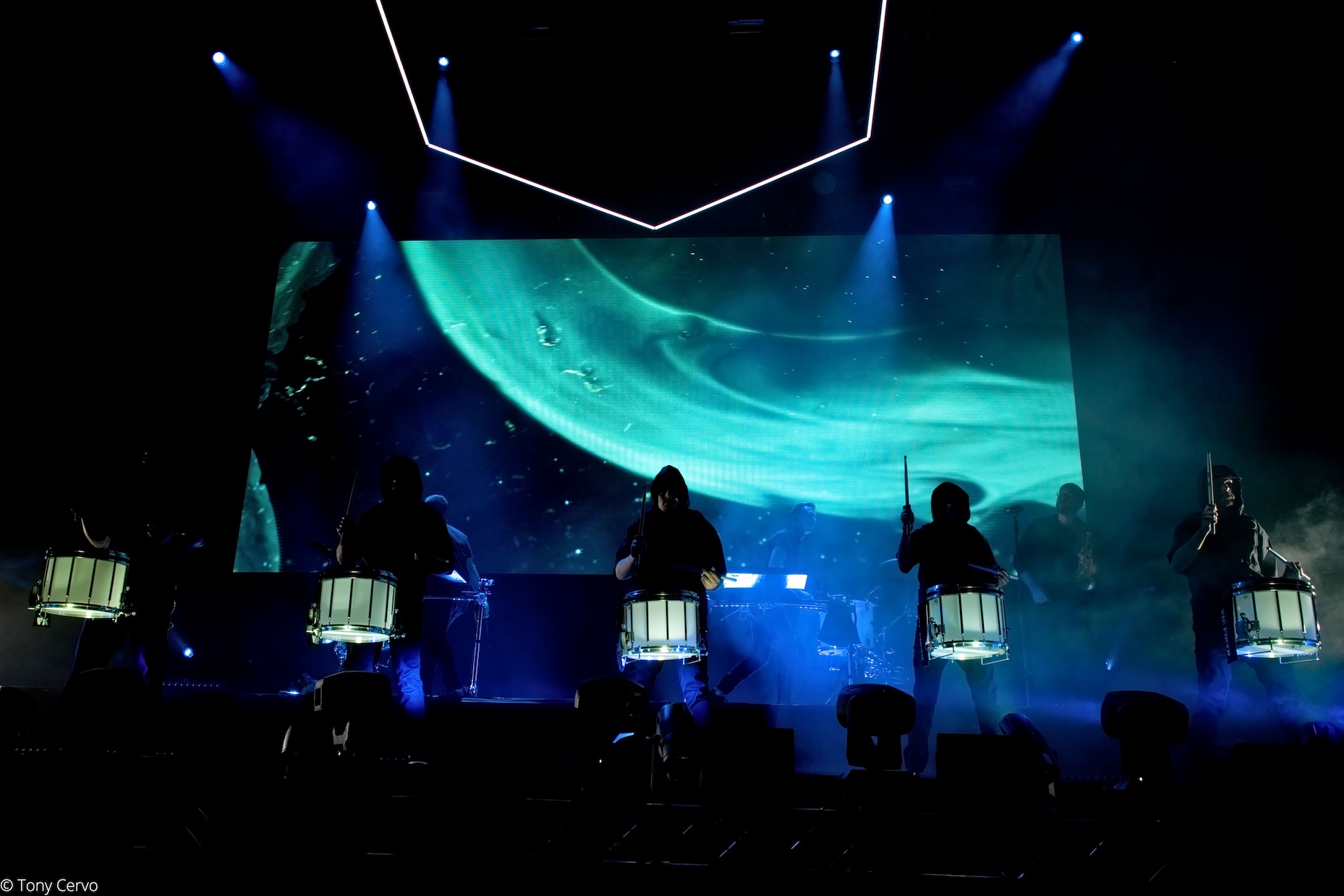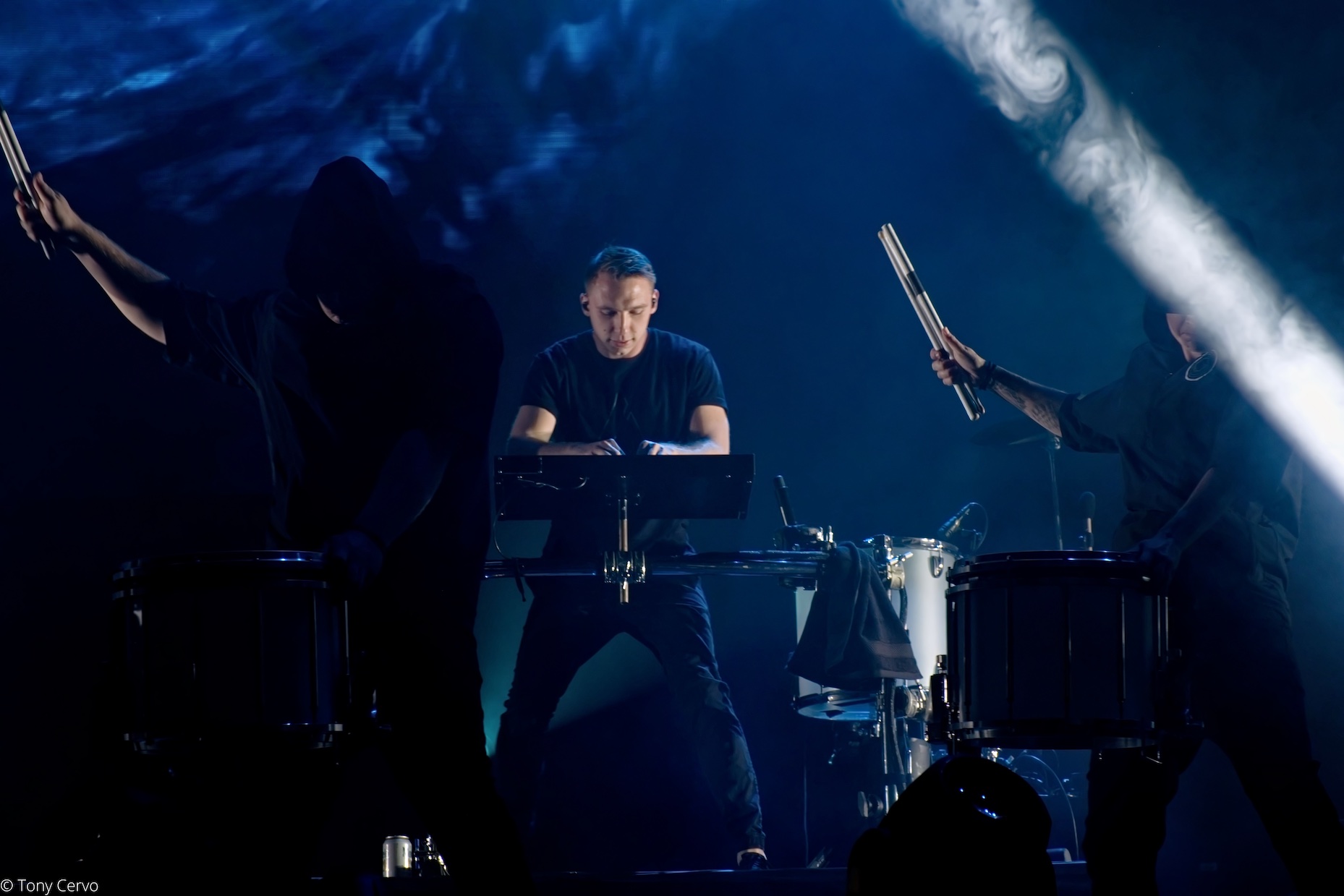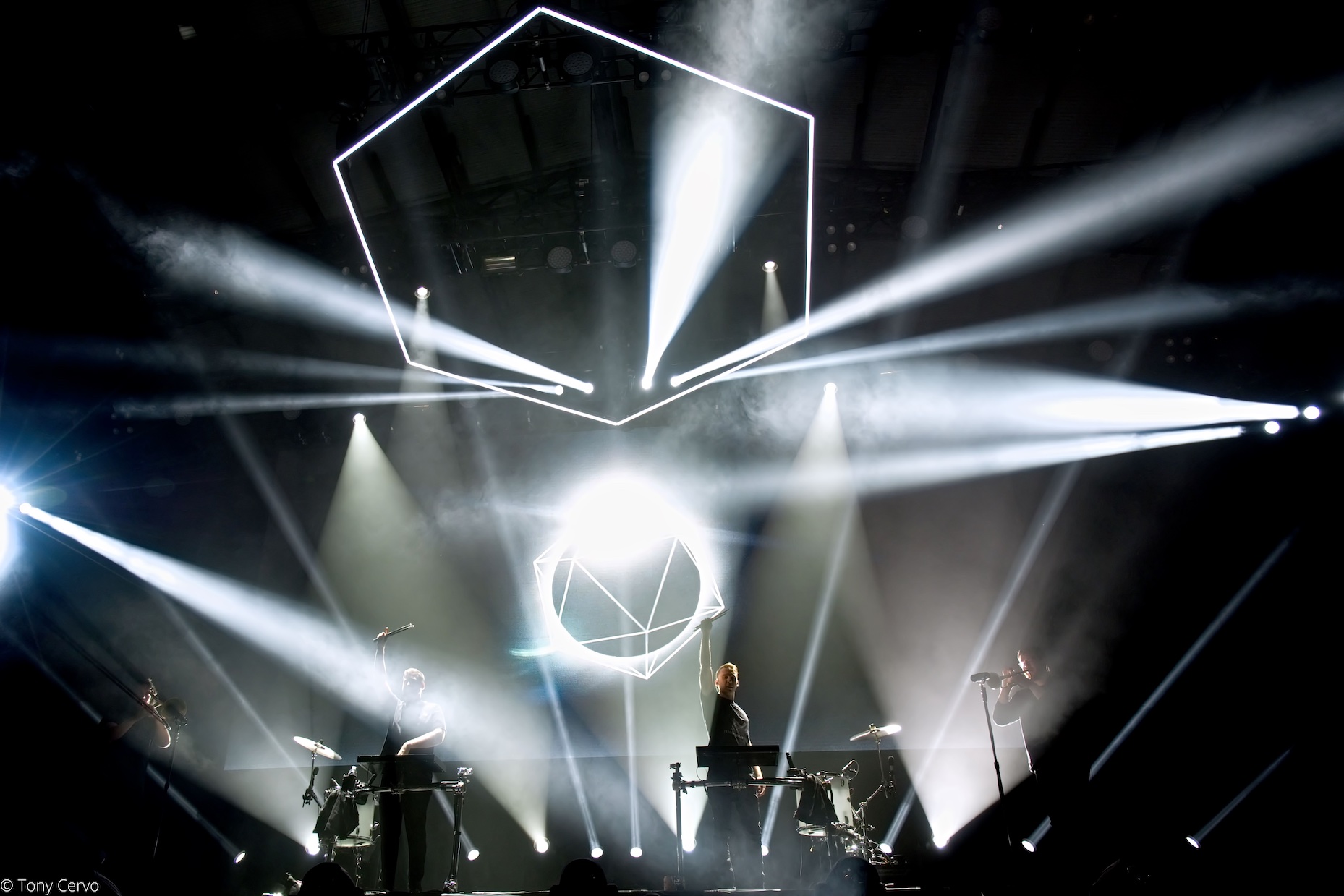 Bastille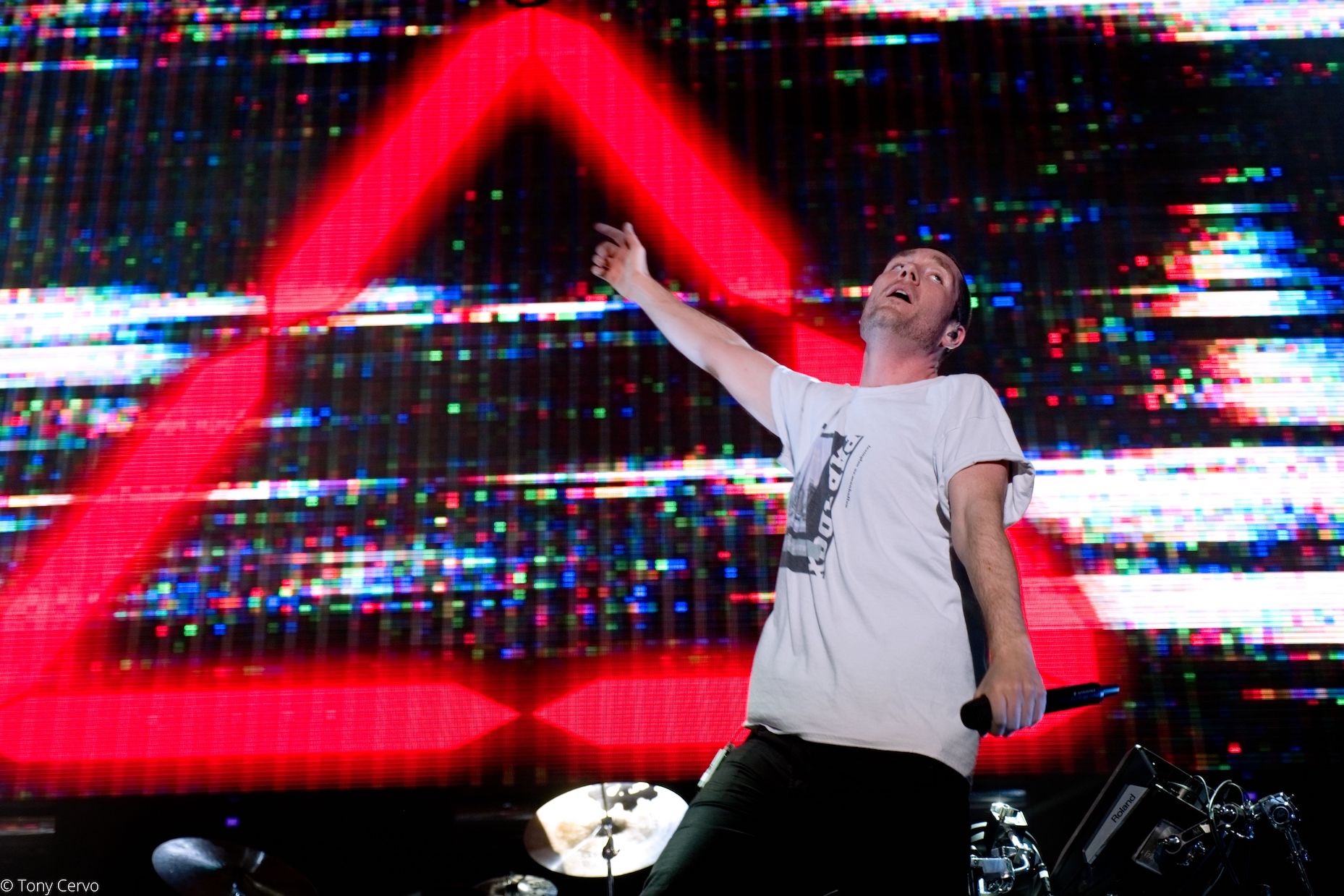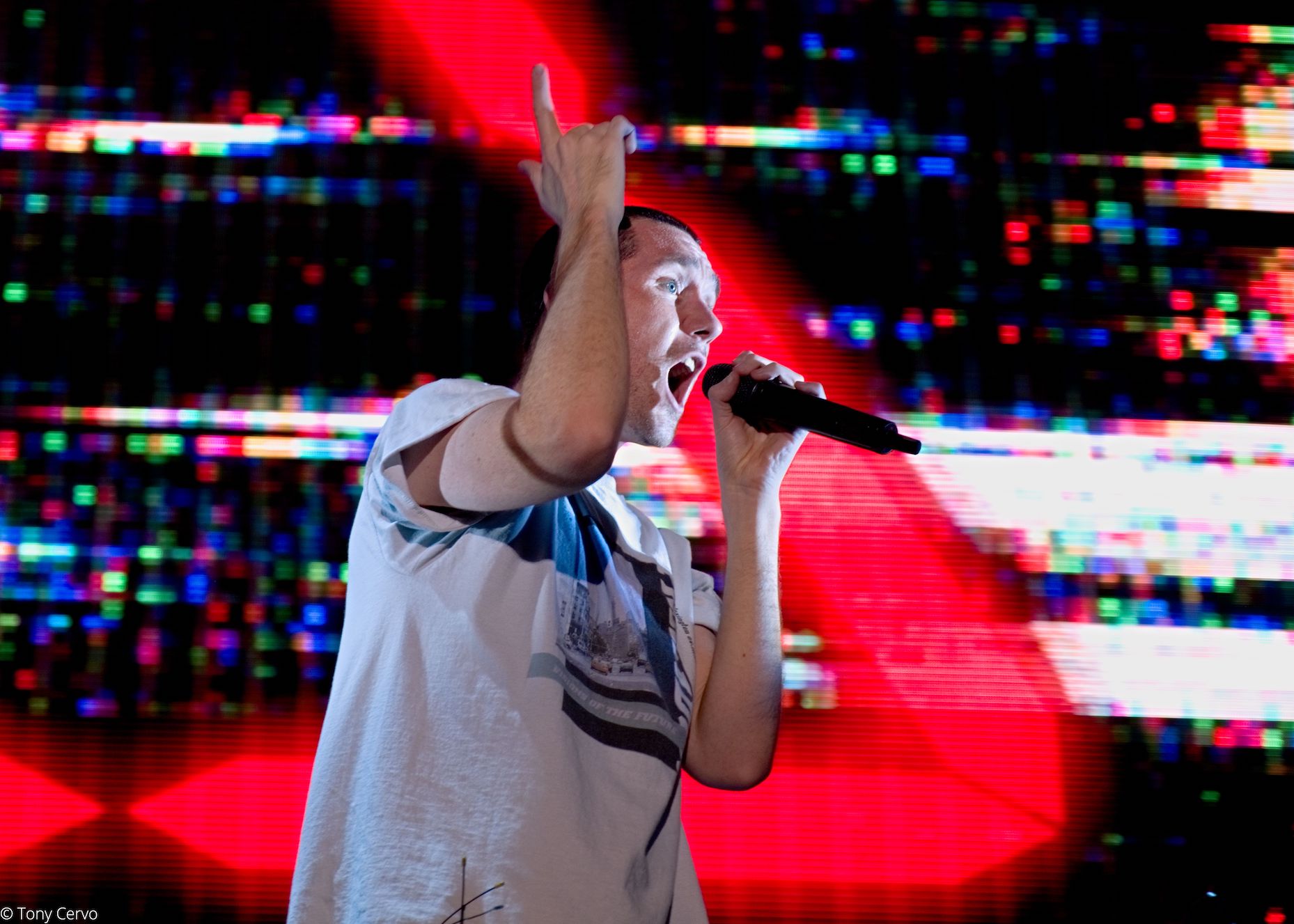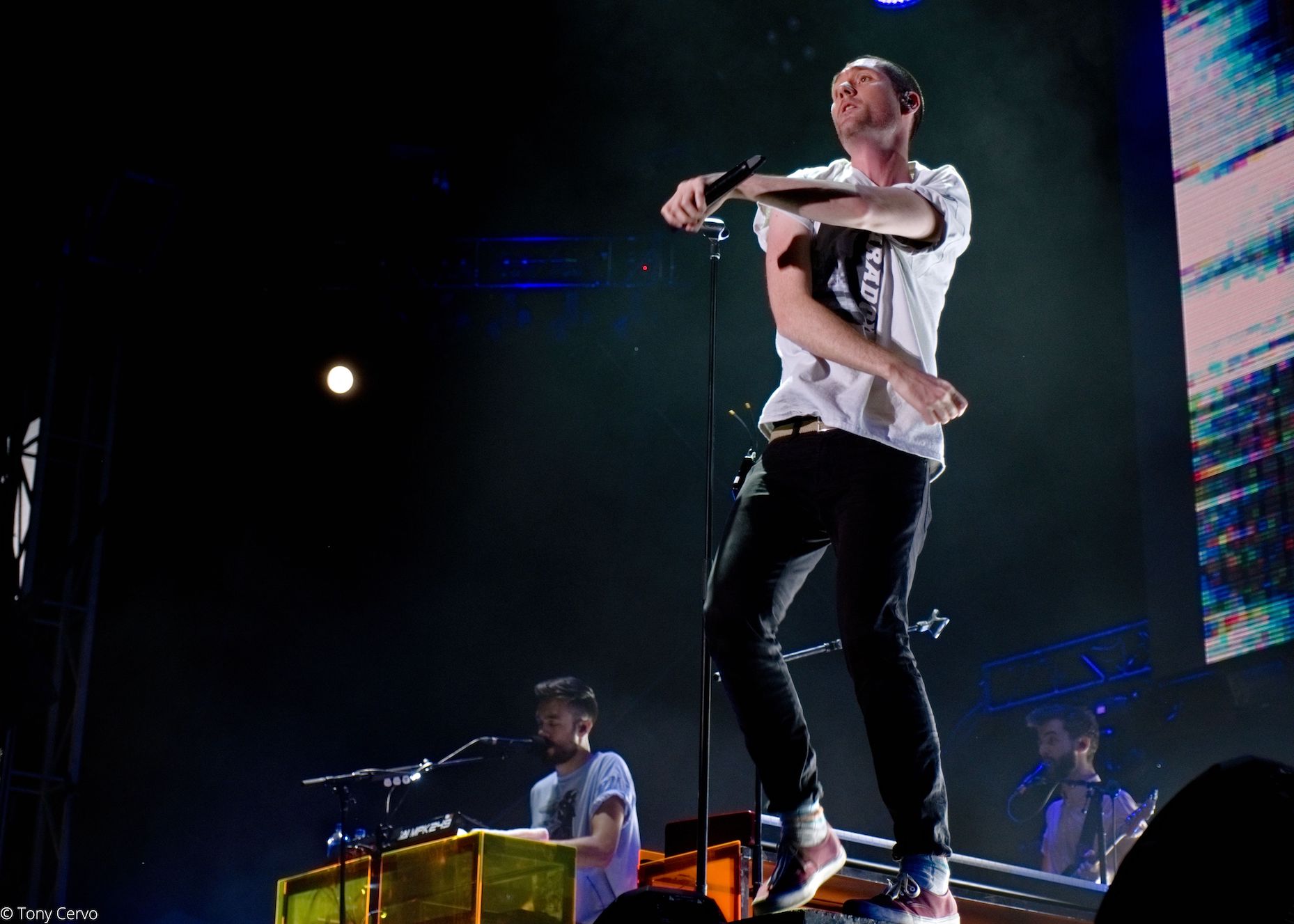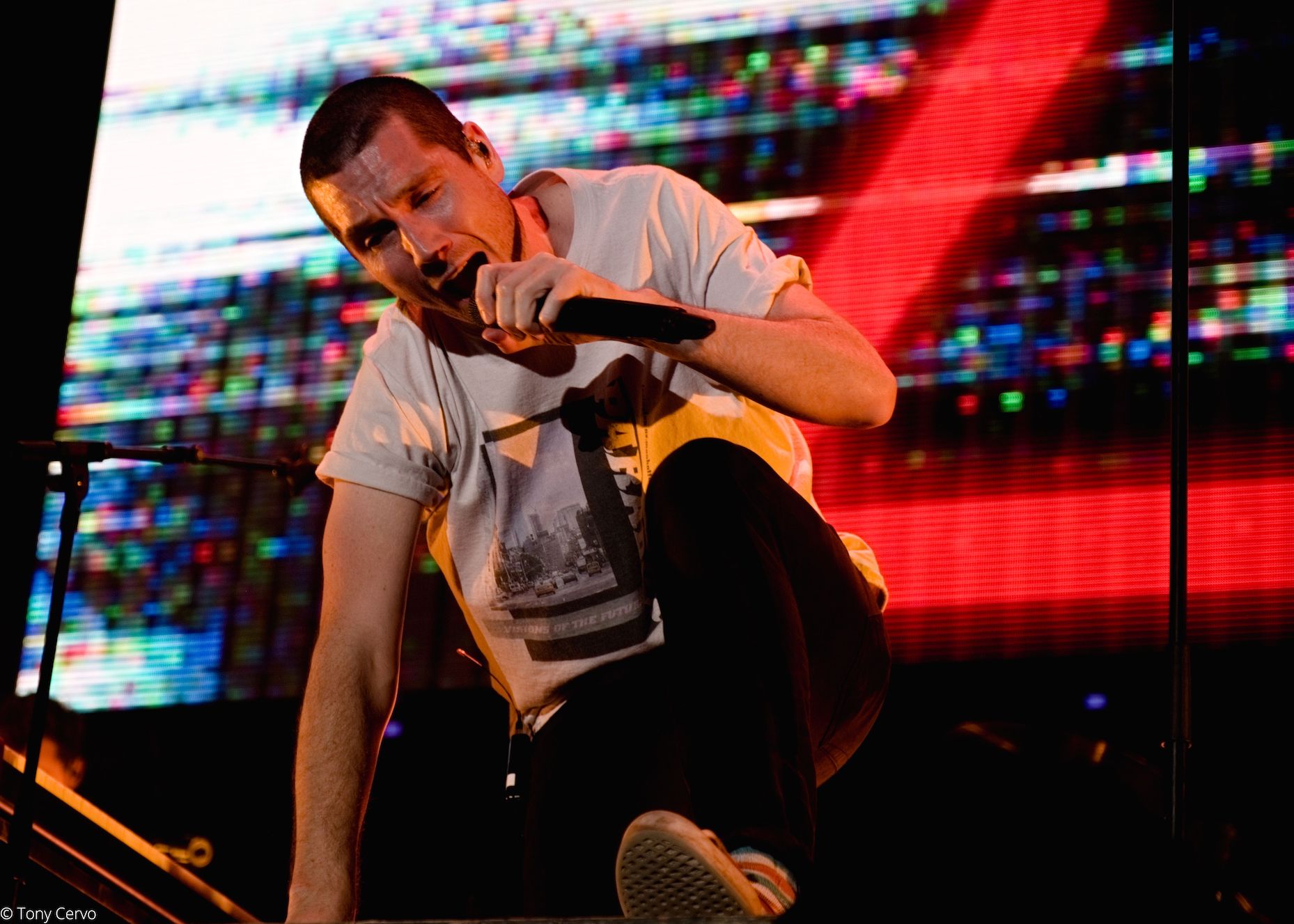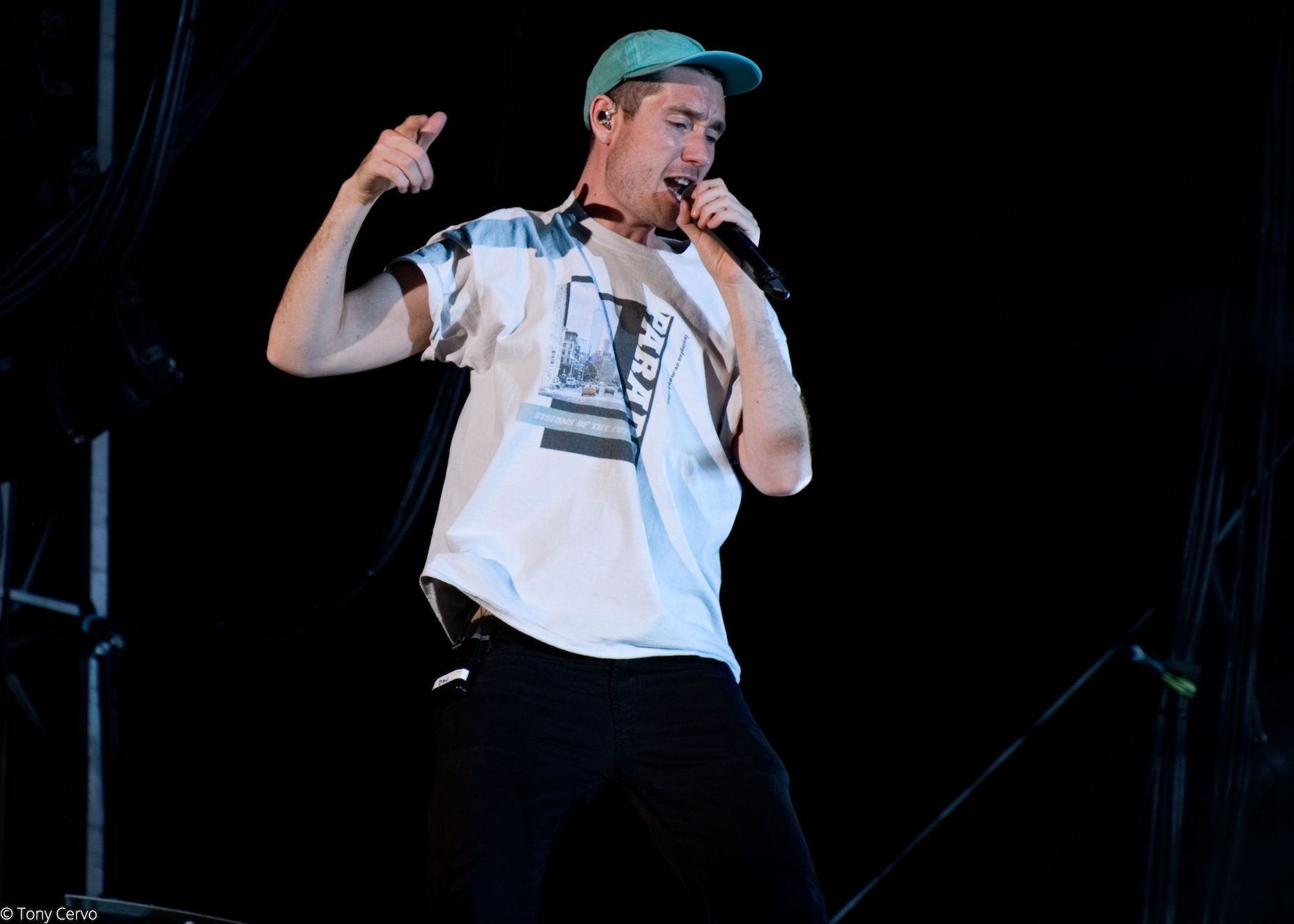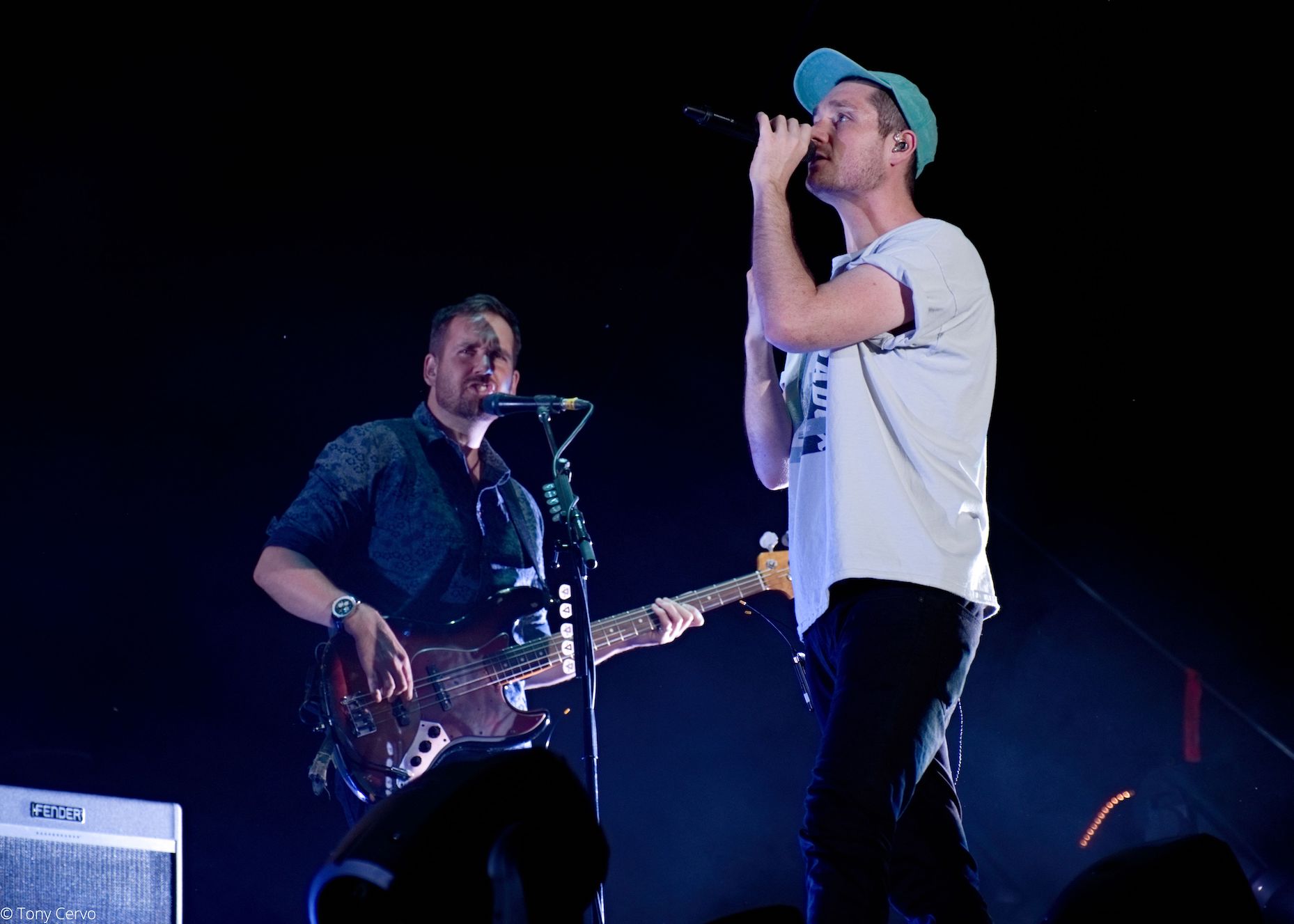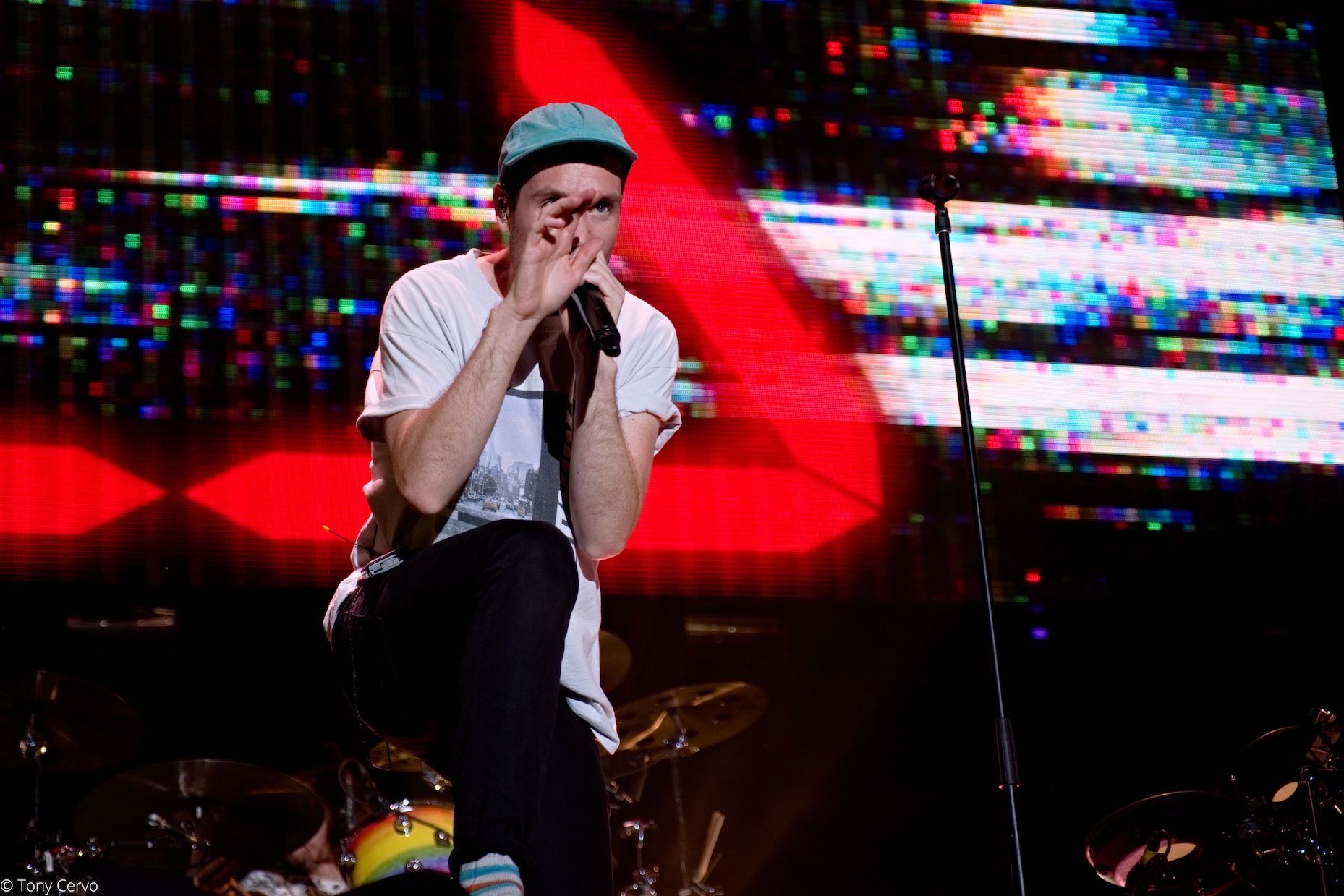 CHVRCHES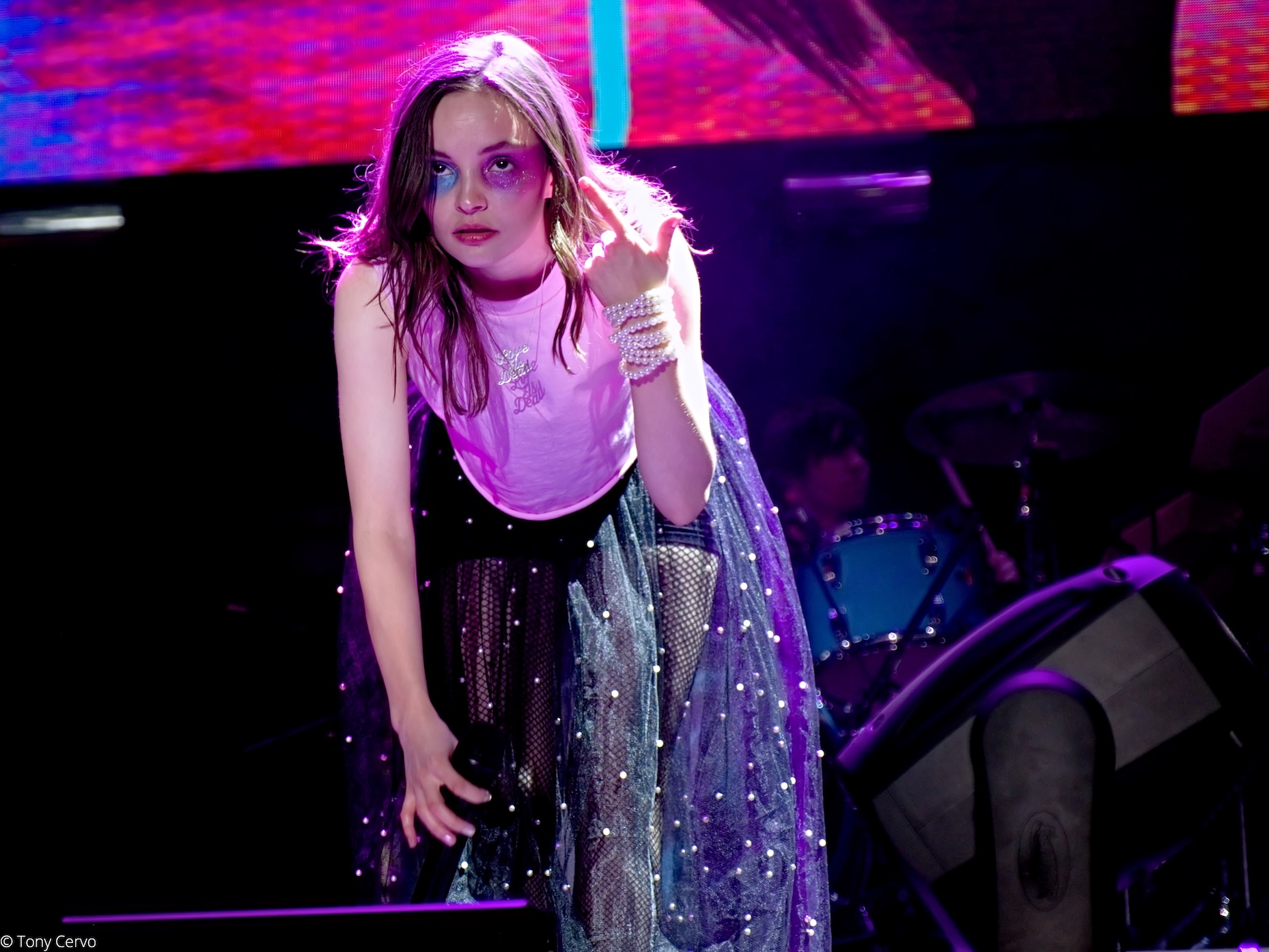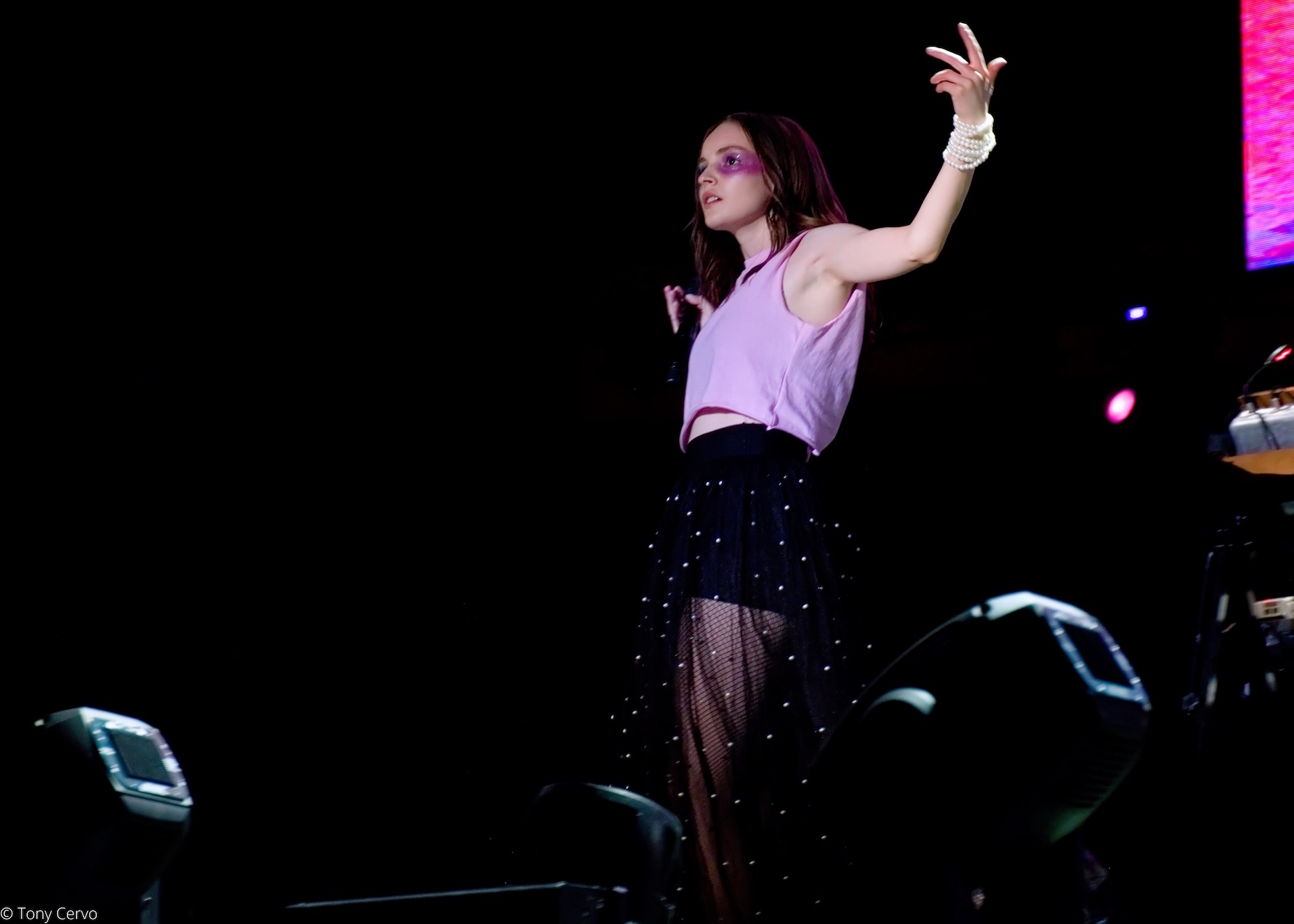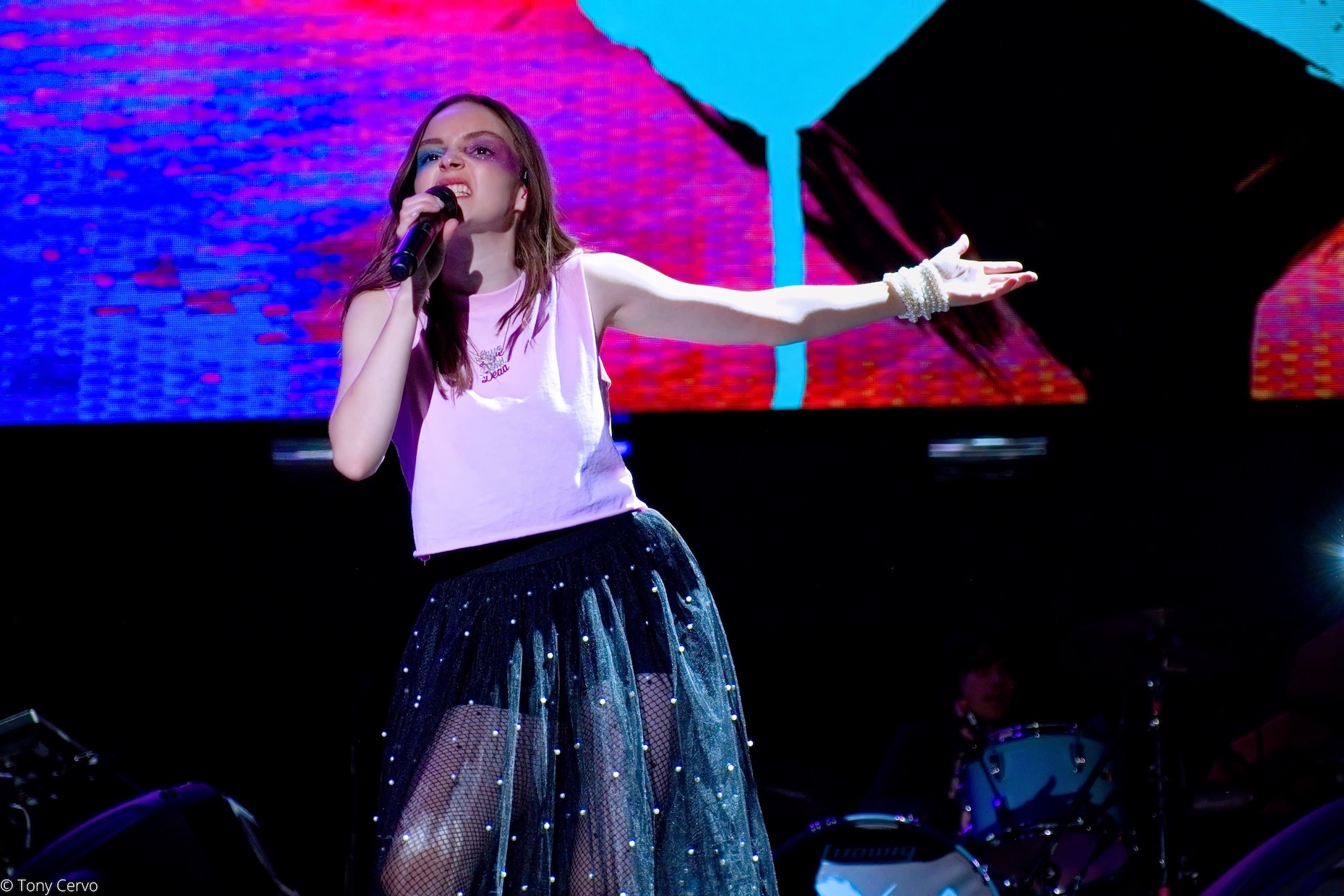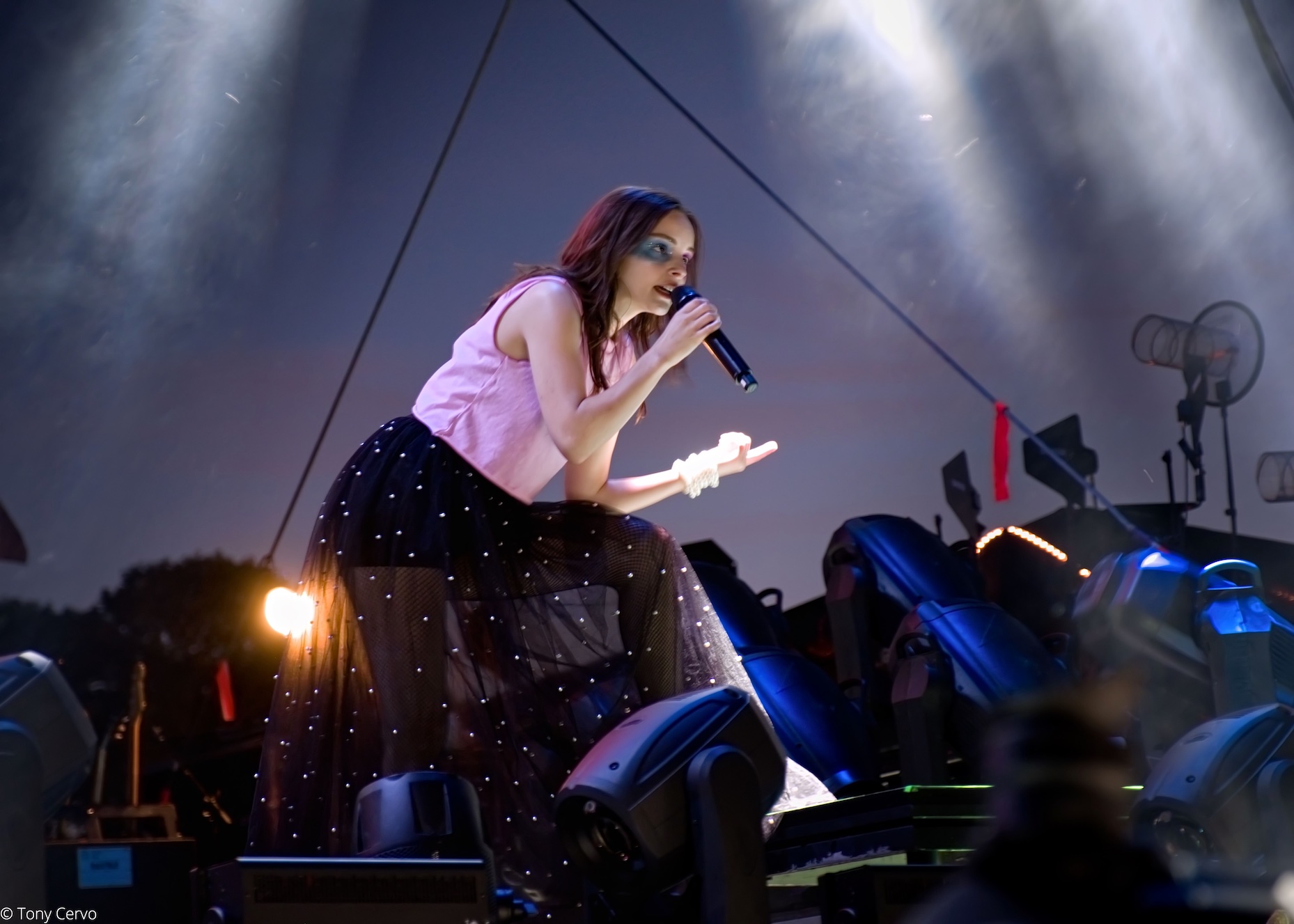 Dirty Heads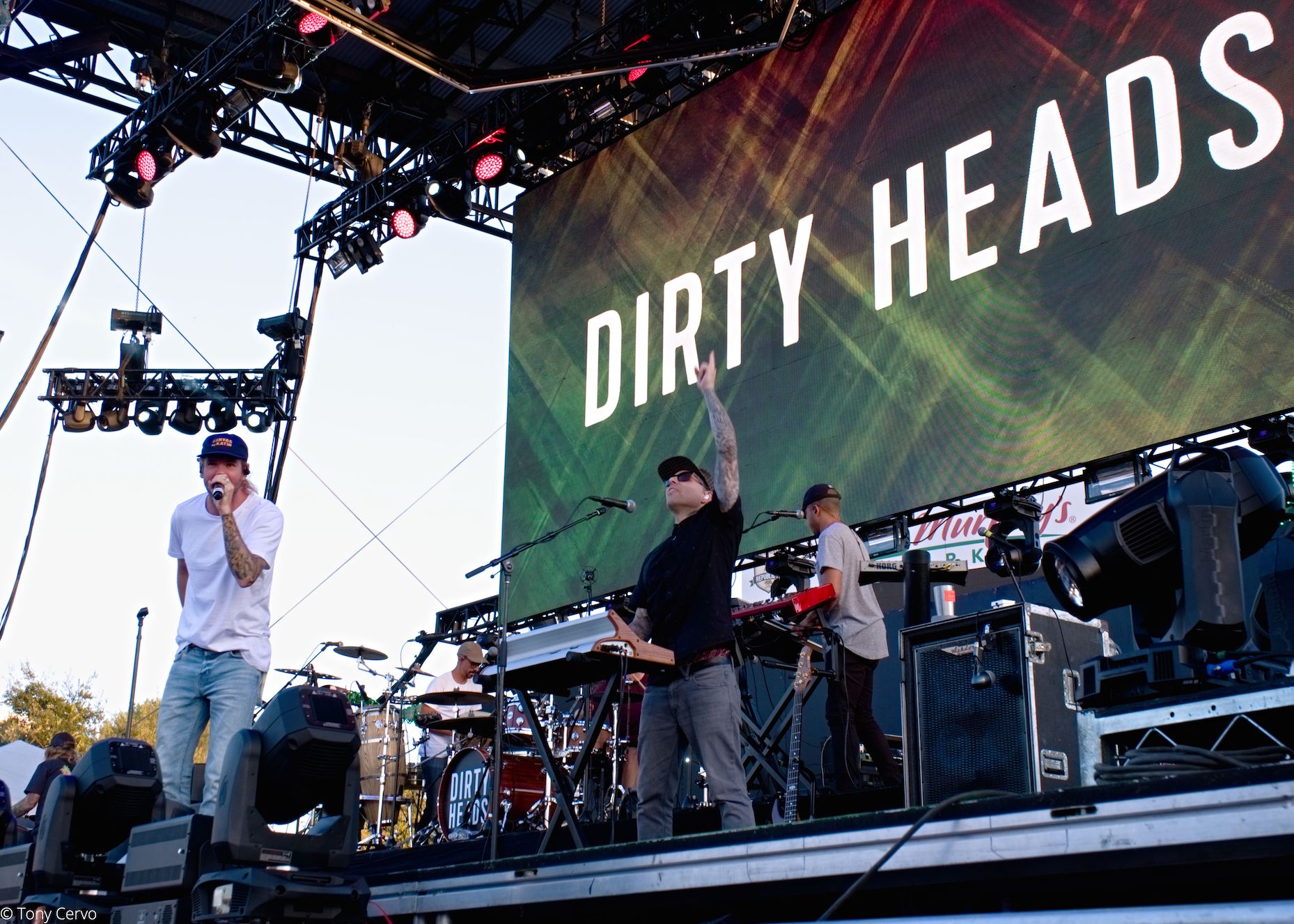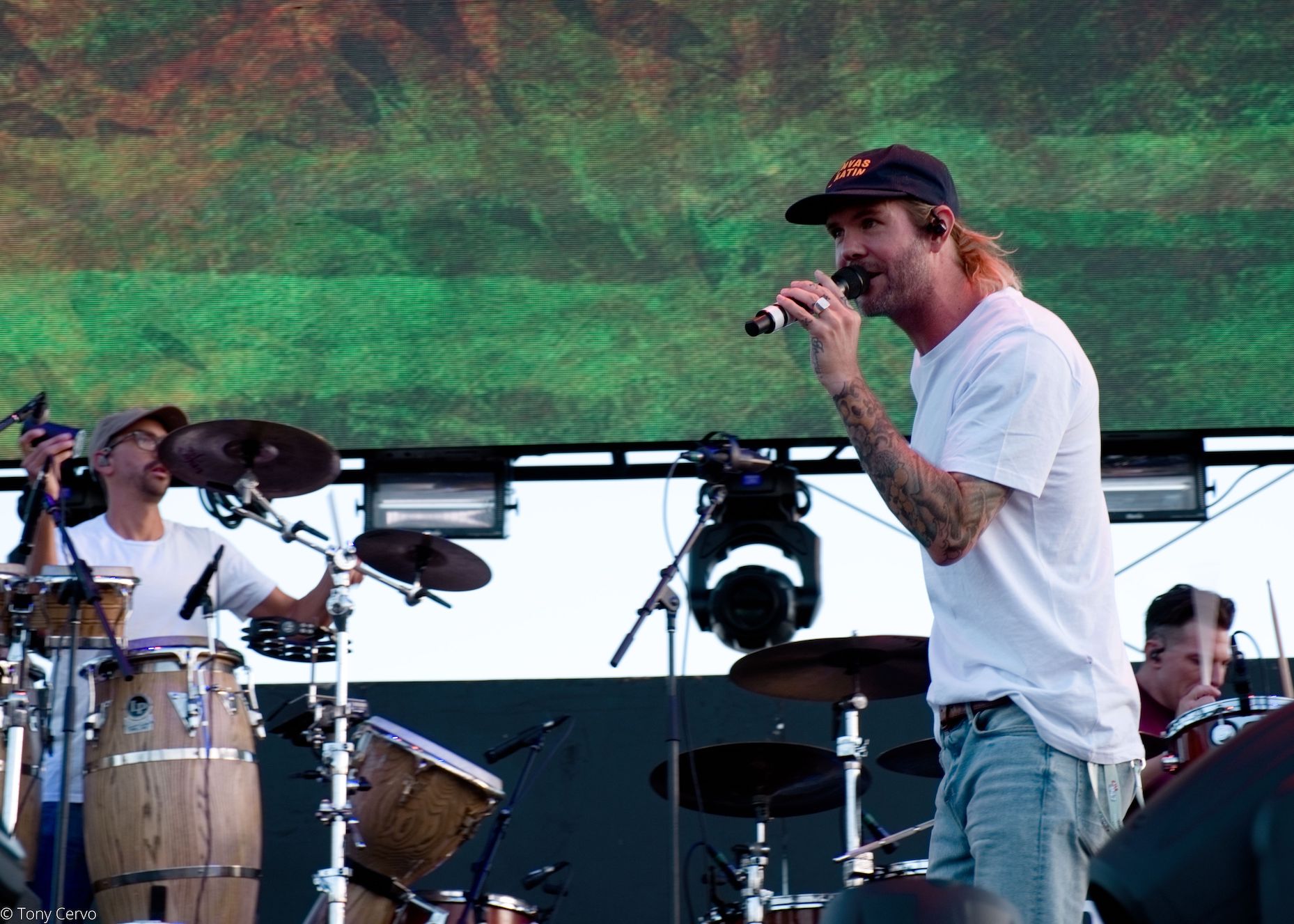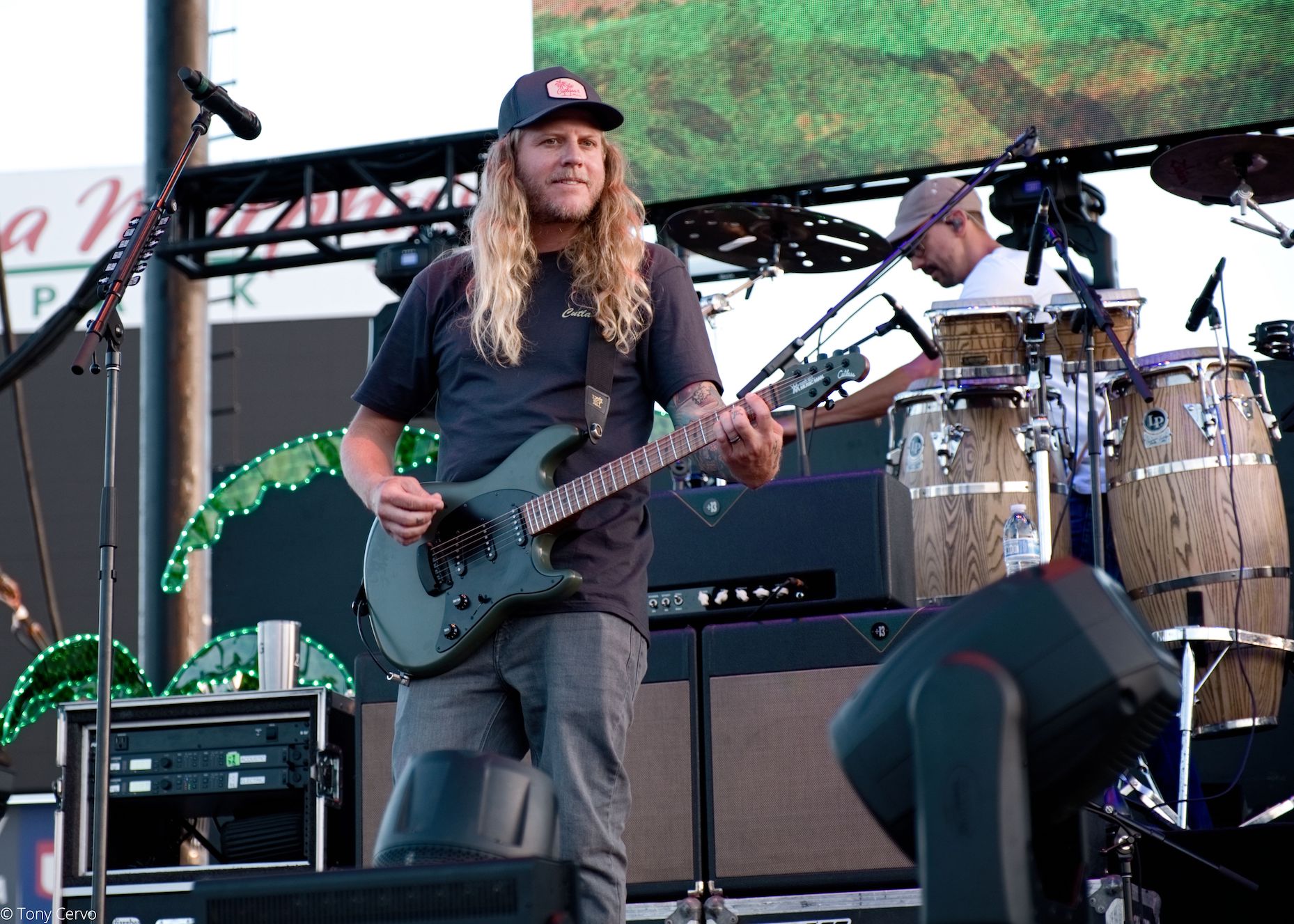 Blue October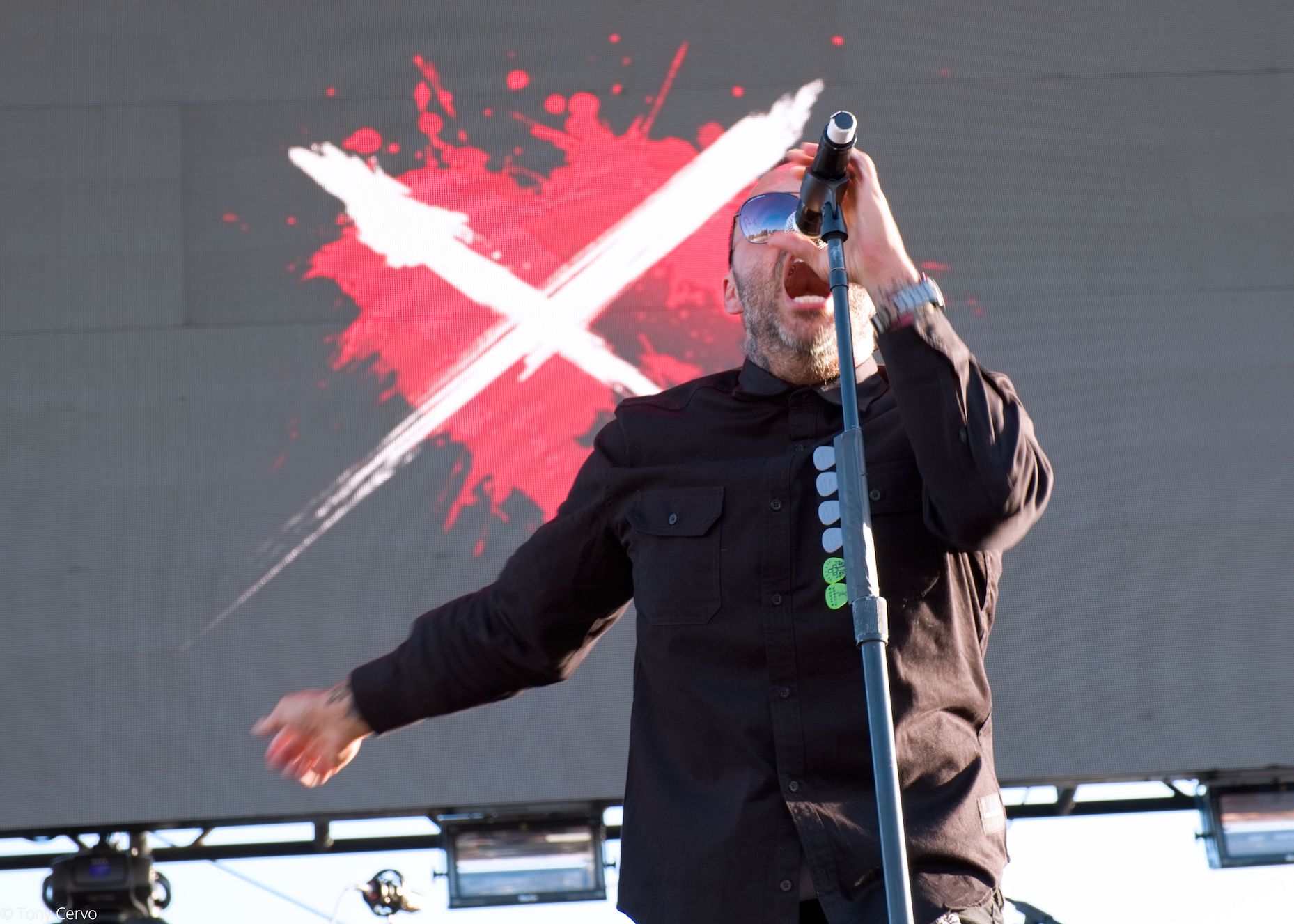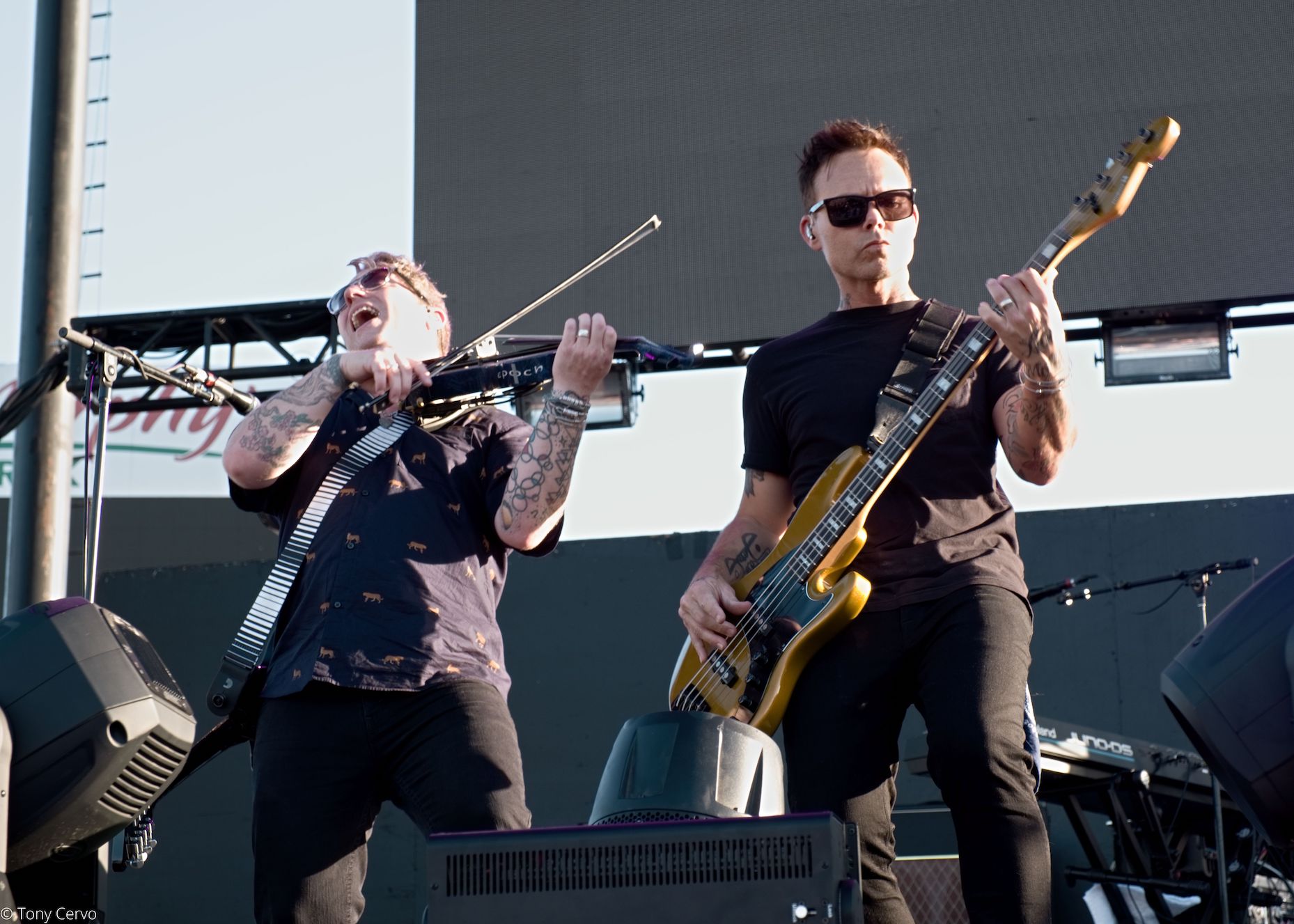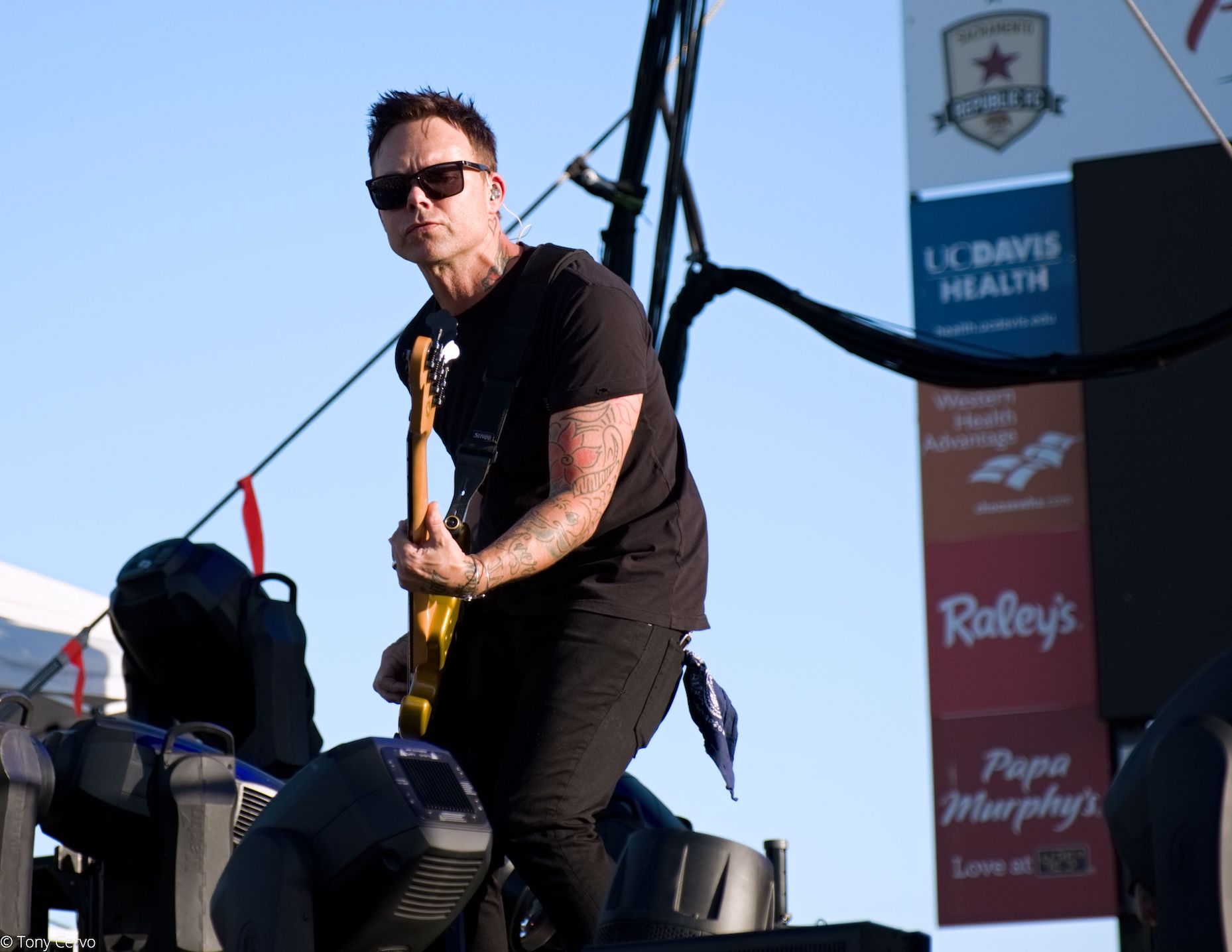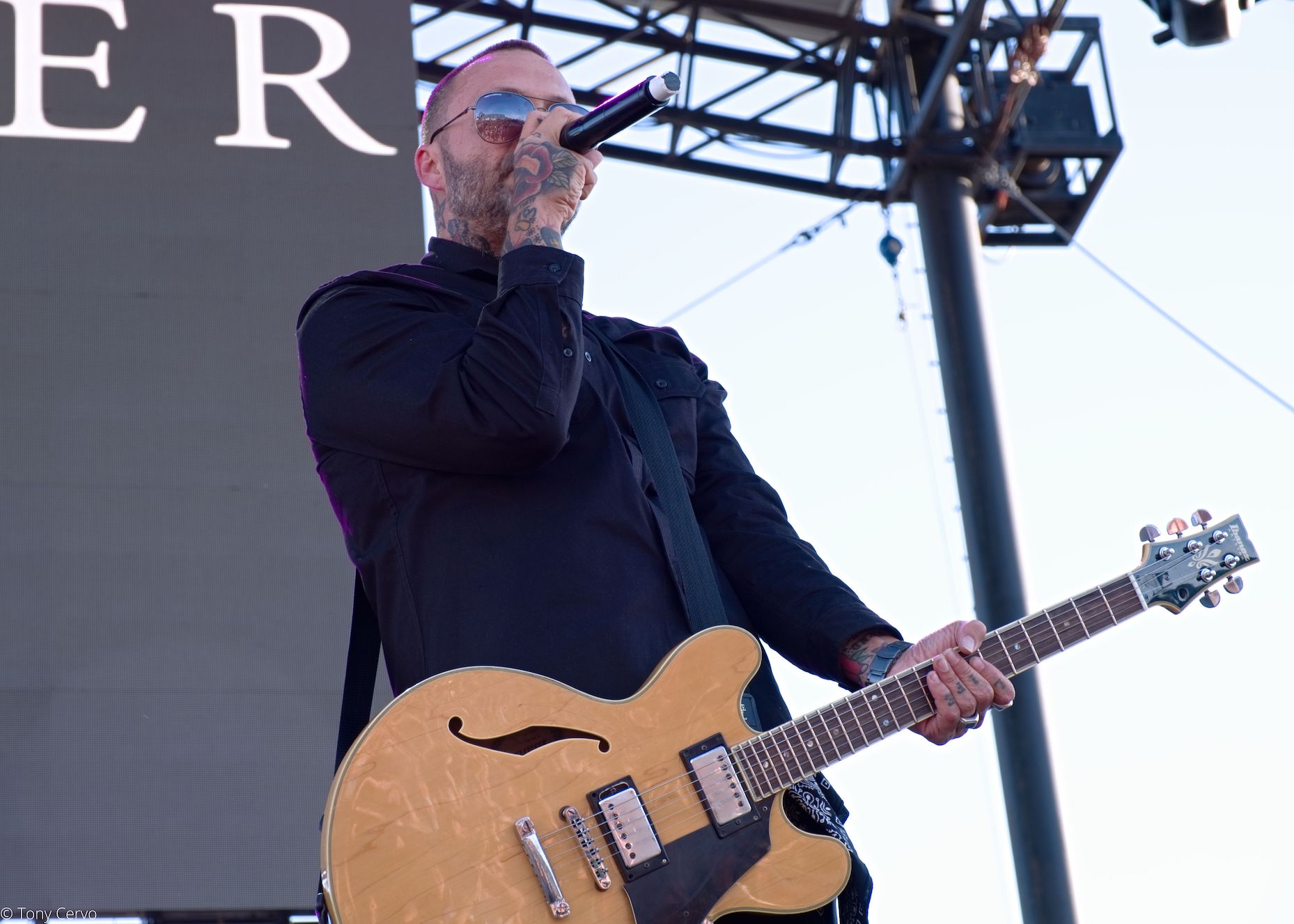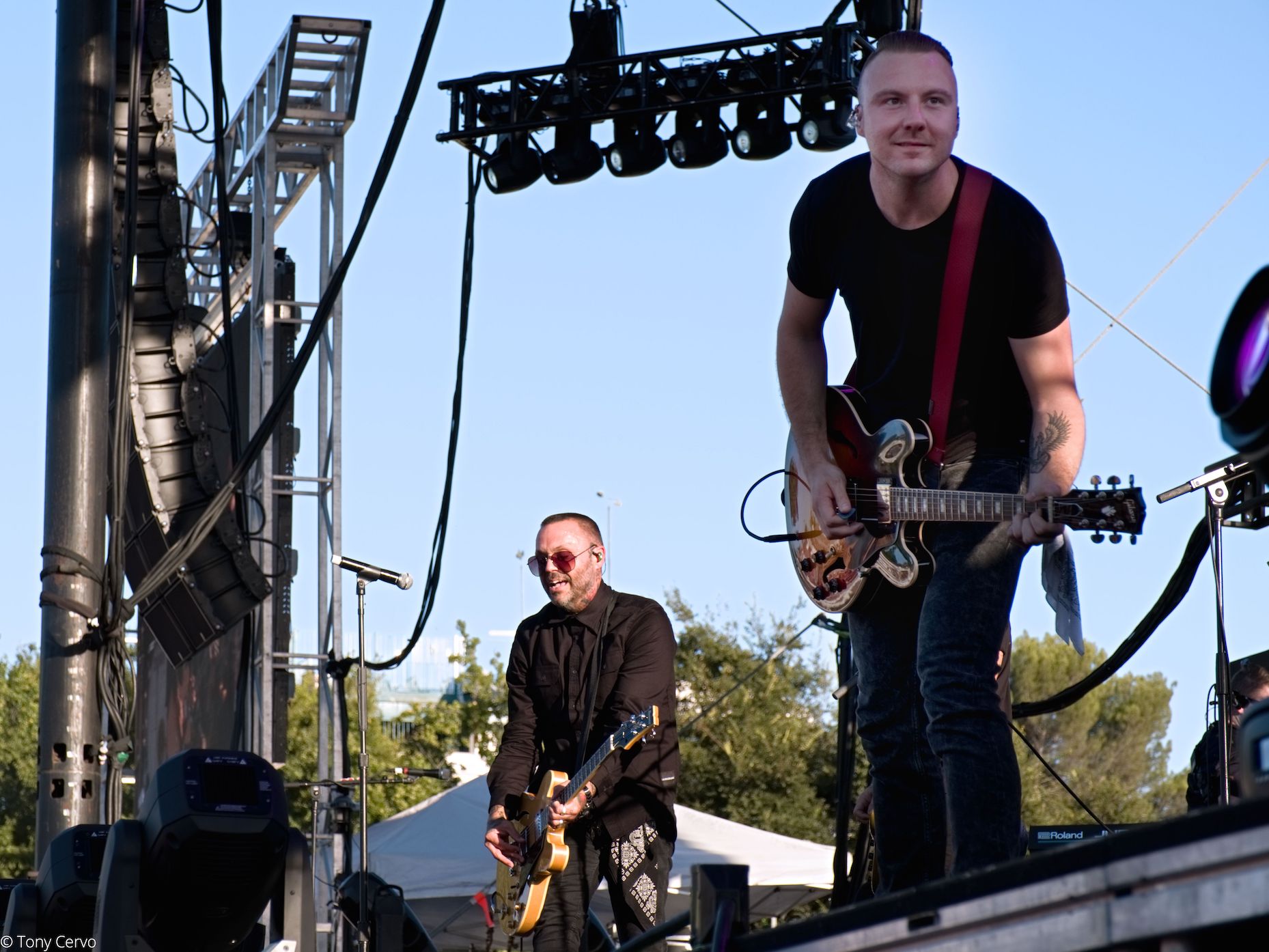 ONOFF