This is an archived review of David Byrne's American Utopia show (with Ibeyi), at the Sacramento Community Center Theater, on August 21, 2018.
This content originally appeared on sacramentopress.com. The site no longer exists, but an archive can be found here.

Review and Photos by Tony Cervo
Back in January, when David Byrne announced the tour for "American Utopia", his first solo album in 14 years, he said: "This is the most ambitious show I've done since the shows that were filmed for 'Stop Making Sense'". That's a bold pronouncement given that 'Stop Making Sense,' the 1984 Jonathan Demme film of the Talking Heads' "Speaking In Tongues" tour, is still the gold standard of concert films, described as "close to perfection" by Pauline Kael of The New Yorker.
Now in its sixth month, the American Utopia tour is living up to that bold pronouncement, and according to some, it has surpassed the high water mark of Stop Making Sense.
It's fitting this show was at the Community Center Theater on Tuesday, as it's as much a theater performance as it is music. There were no amps, speakers, drum kits, or any other set pieces normally found at a concert. Instead the stage was bare, except for a curtain of beads and the performers themselves. Each member of the 12 piece ensemble, Byrne included, wore gray suits and no shoes, their instruments strapped to their bodies with harnesses. Altogether there were six drummers/percussionists reminiscent of a school drumline, a keyboard player, bass player, guitarist, two dancers/backup singers, and Byrne, who added a second guitar on some songs.
The show is tightly choreographed, the band members and backing vocalists moving around in deliberate motion, everything masterfully planned yet still managing to feel organic. There was nothing arbitrary about any of the movement – each bit perfectly supported the feeling of the songs. It was like a Broadway musical, with the music written and expertly performed by a Rock and Roll Hall of Fame inductee who got his start playing at the infamous CBGB in New York City.
"The show concept is simple, much like the concept for 'Stop Making Sense.' There, it was 'bit by bit show what goes into making a show, and then activate it,'" said Byrne, when announcing the tour. "Here, it is 'allow everyone to be mobile on an empty stage' and imagine what that allows."
At one point in the show Byrne pulled out an old bit from 'Stop Making Sense,' placing a bright spotlight at the foot of the stage, casting long shadows of the cast as they moved about the stage. Even this part was taken up a notch, with the movements so well choreographed the shadows seemed to be acting out their own play in the background.
The show opened with Byrne sitting behind a desk, holding a model of a human brain as he performed "Here" off the new album. Soon he was joined by the two backup singers/dancers, and eventually more players emerged through the bead curtains as they transitioned into "Lazy". By the time the entire cast was on stage, they were ready to rip into the Talking Heads song "I Zimbra", which really got the crowd going.
Byrne would mix in seven additional Talking Heads songs into the twenty-one song set, including crowd favorites "Once In A Lifetime" and "Burning Down The House", which closed out the main set. Altogether it was a career-spanning set, including a song from his collaboration with St. Vincent and one from the musical he co-wrote with Fatboy Slim.
There were two encores, the final including just a single song: Janelle Monáe's powerful protest anthem "Hell You Talmbout", which was updated (with Janelle's permission) to include the names of additional African Americans killed by law enforcement since the song came out in 2015. Opening band Ibeyi (twin sisters Lisa-Kaindé Diaz and Naomi Diaz) joined the group as backup singers for this song. It was a powerful end to an amazing night.
So, did the "American Utopia" tour live up the advanced billing? Absolutely. This was quite possibly the best show I've seen. If there was one better, I'm having a hard time thinking what it would be. But then it's hard to compare a "normal" concert to "American Utopia". It was as unique and creative as Byrne himself.
Photos
Davi Byrne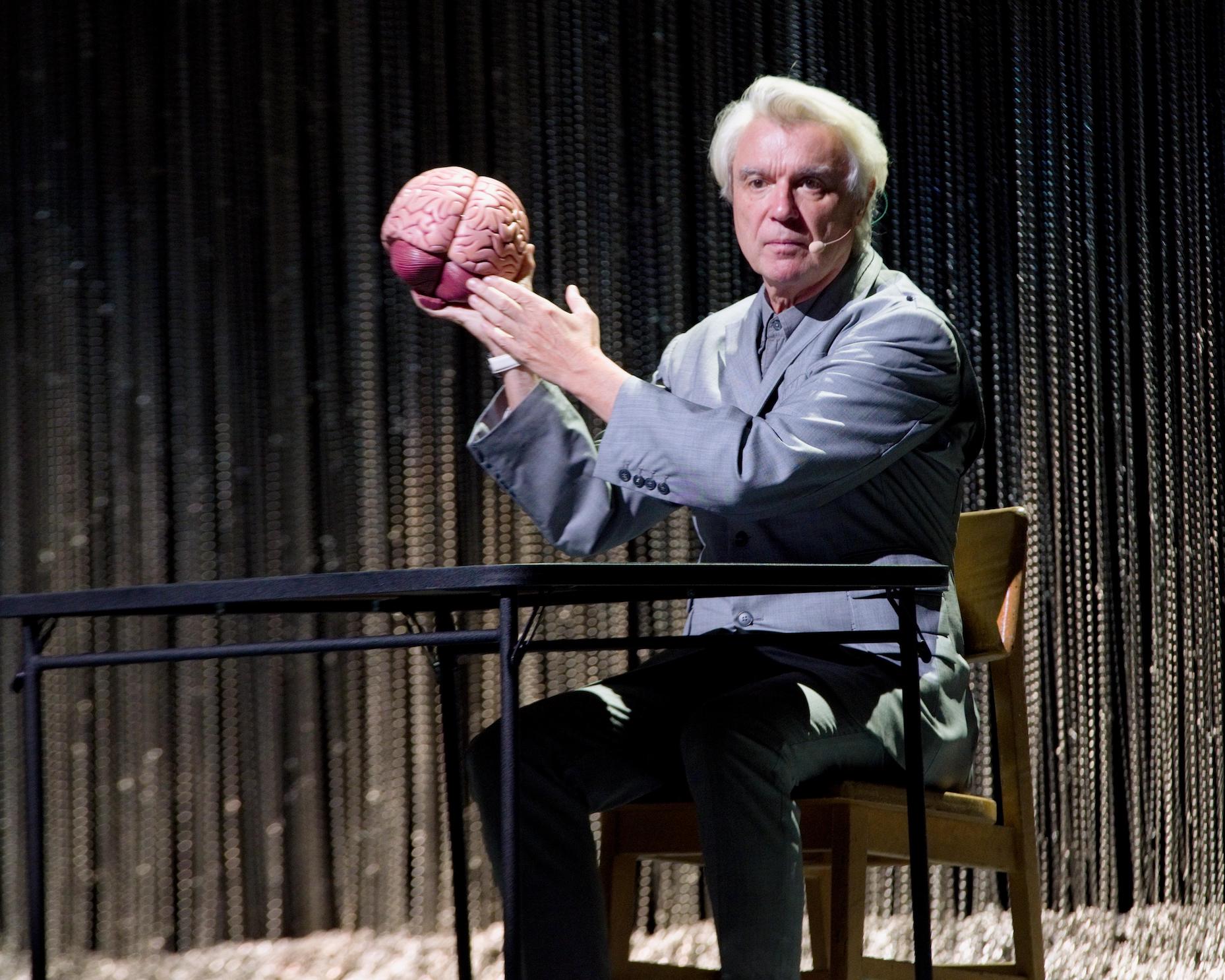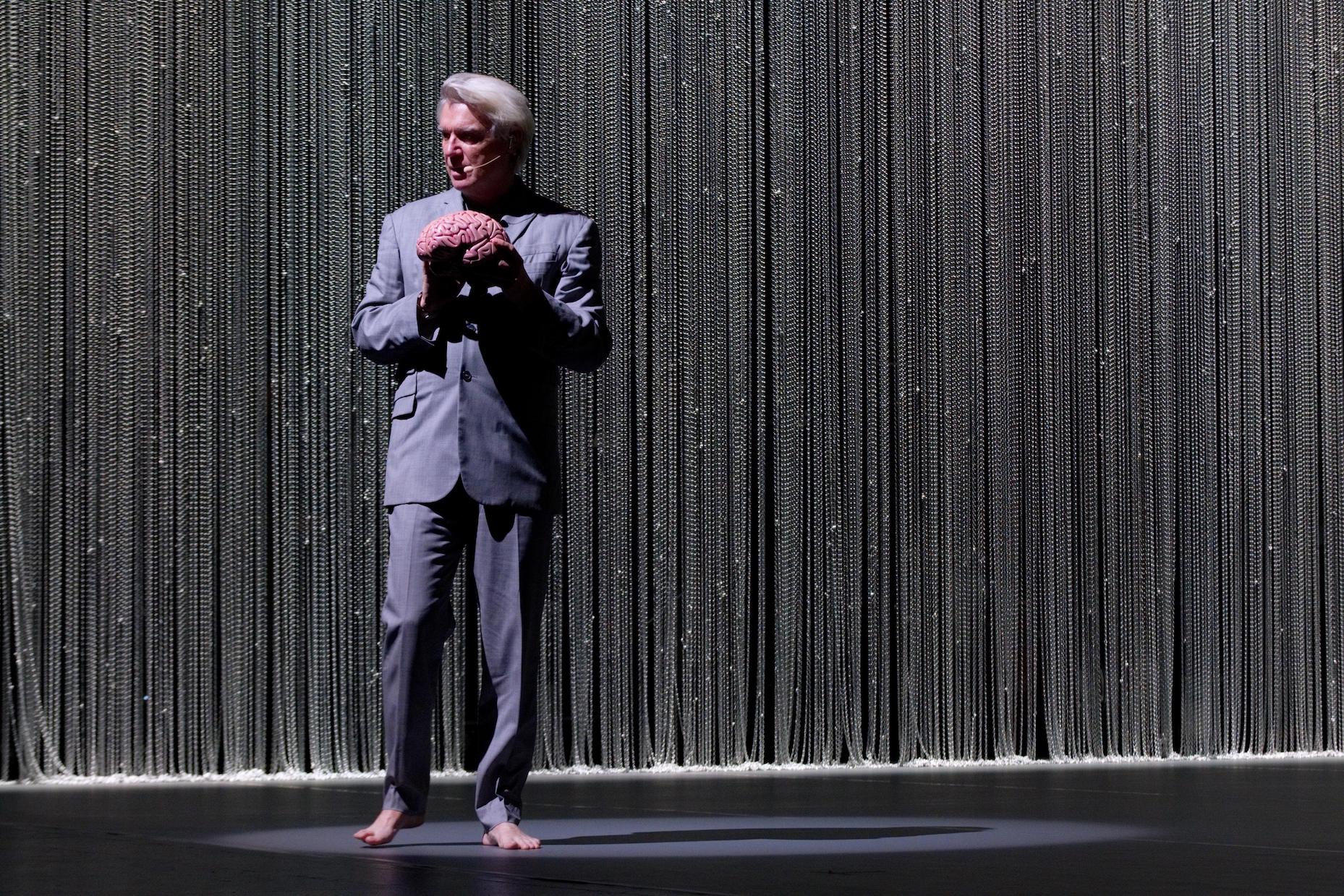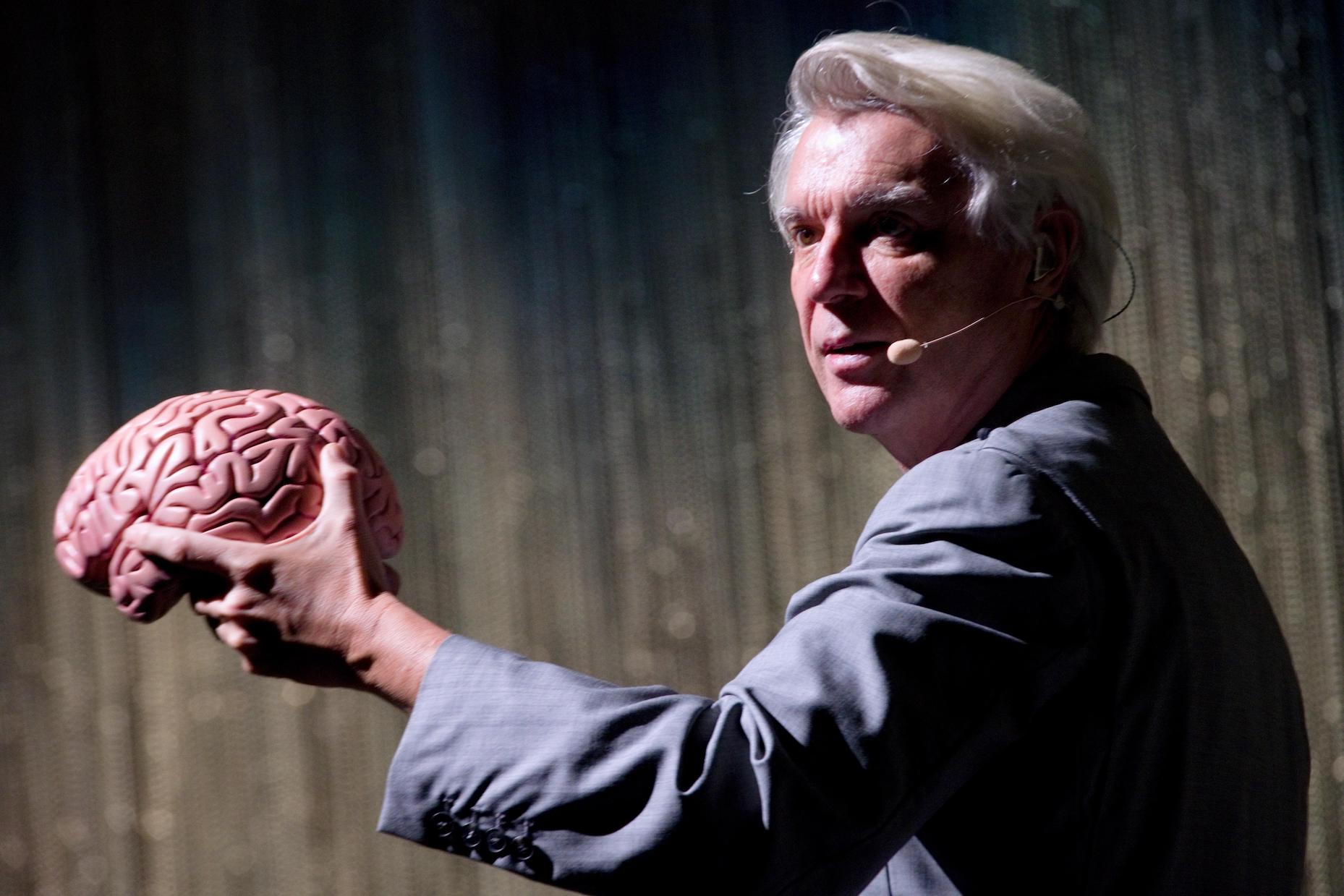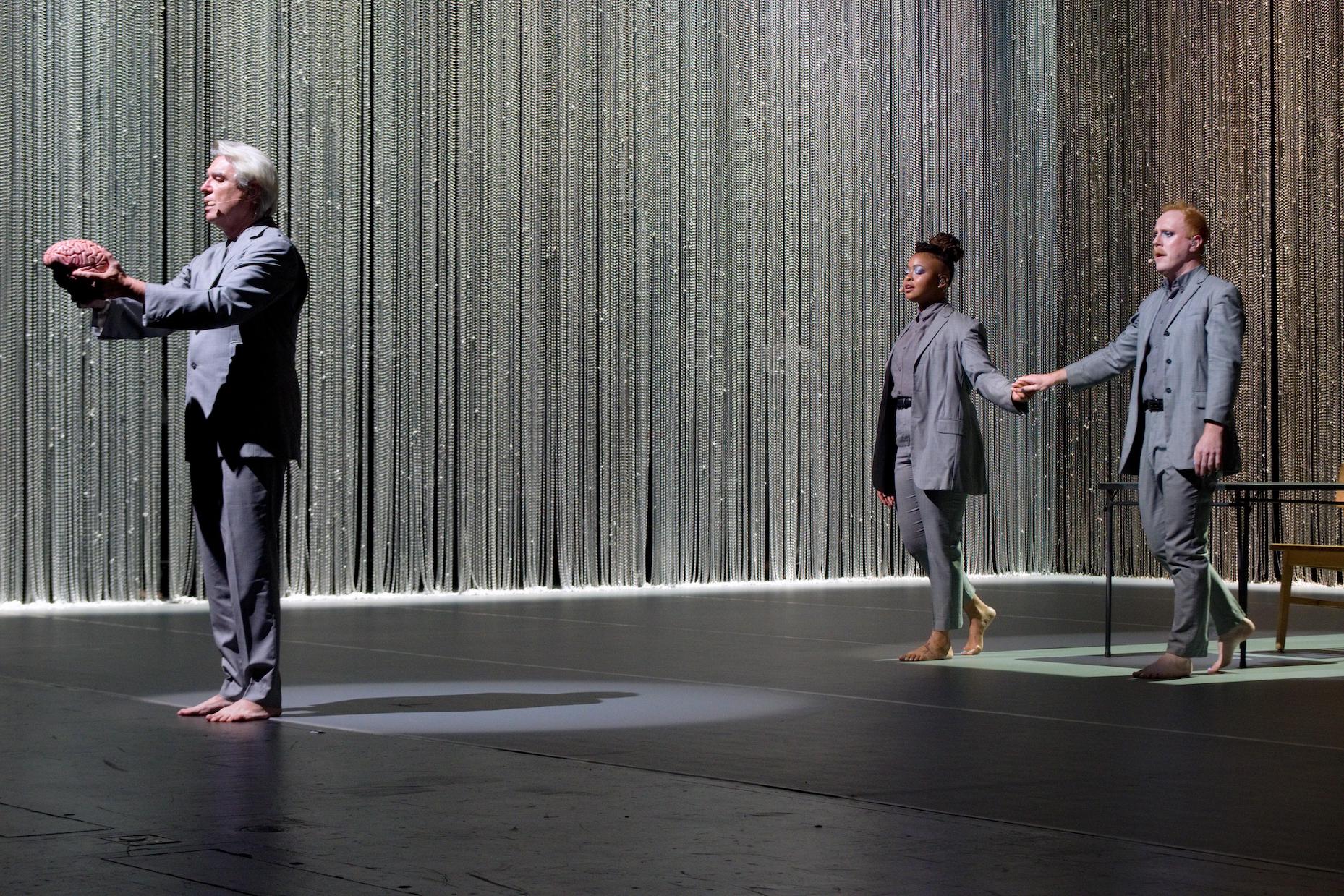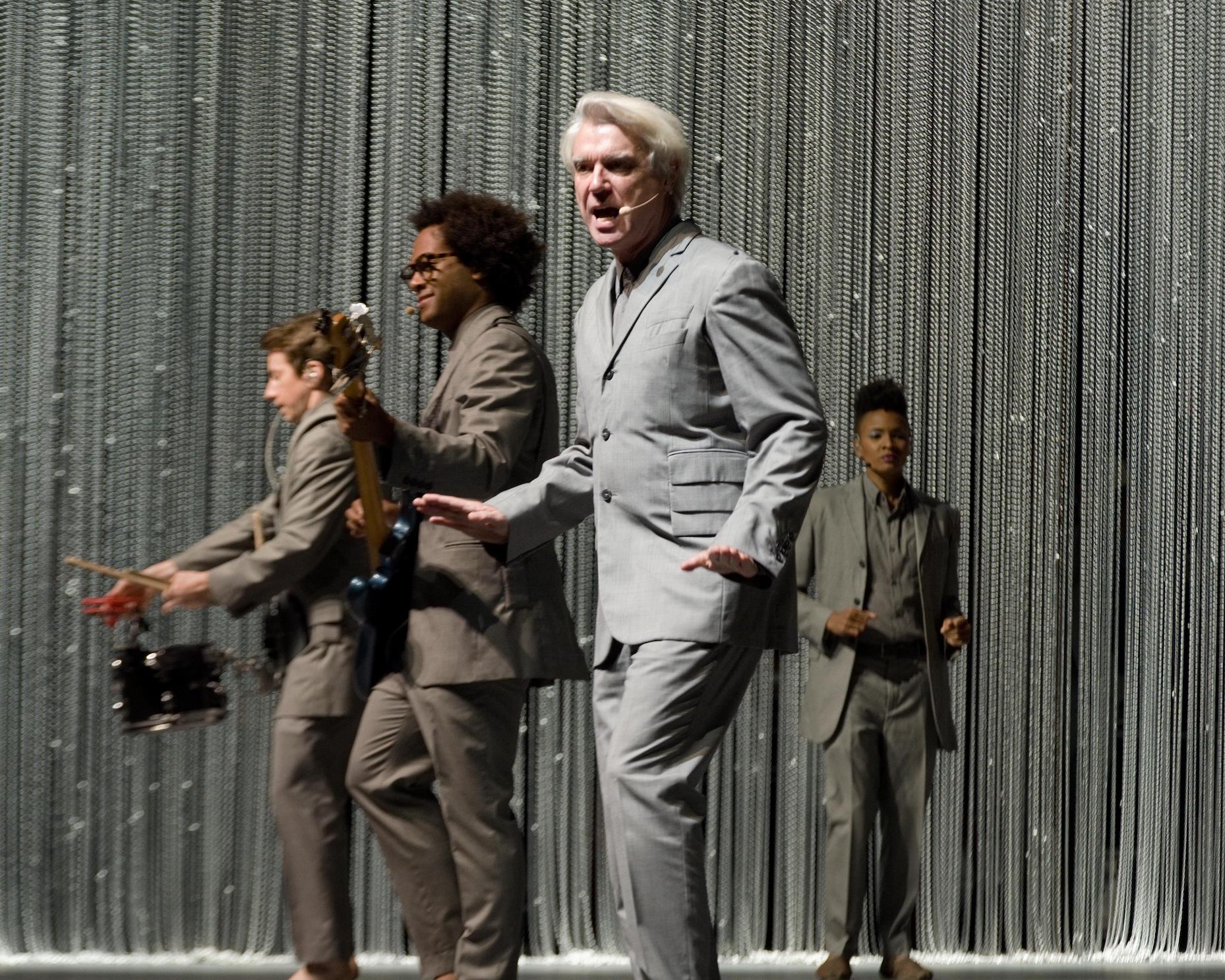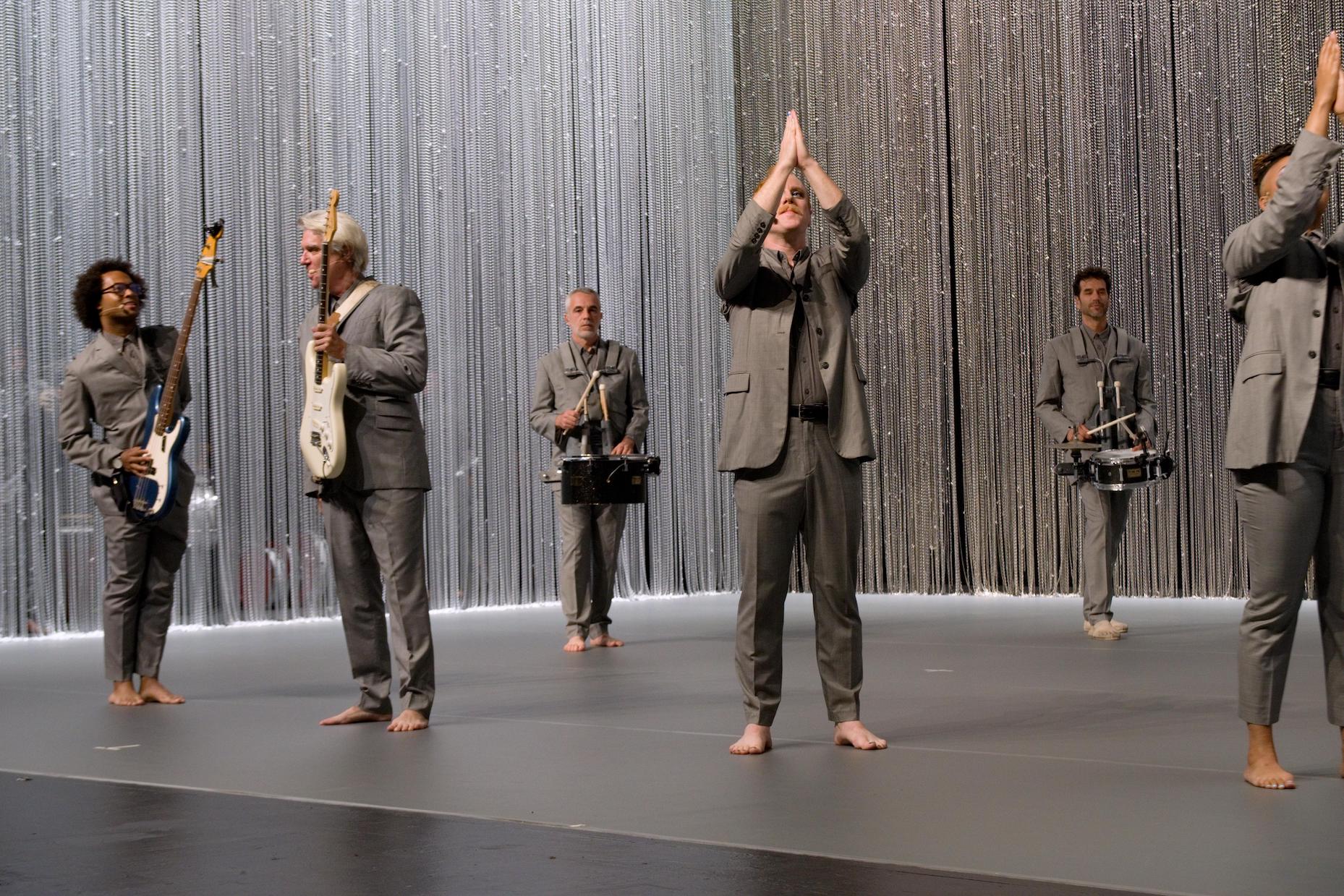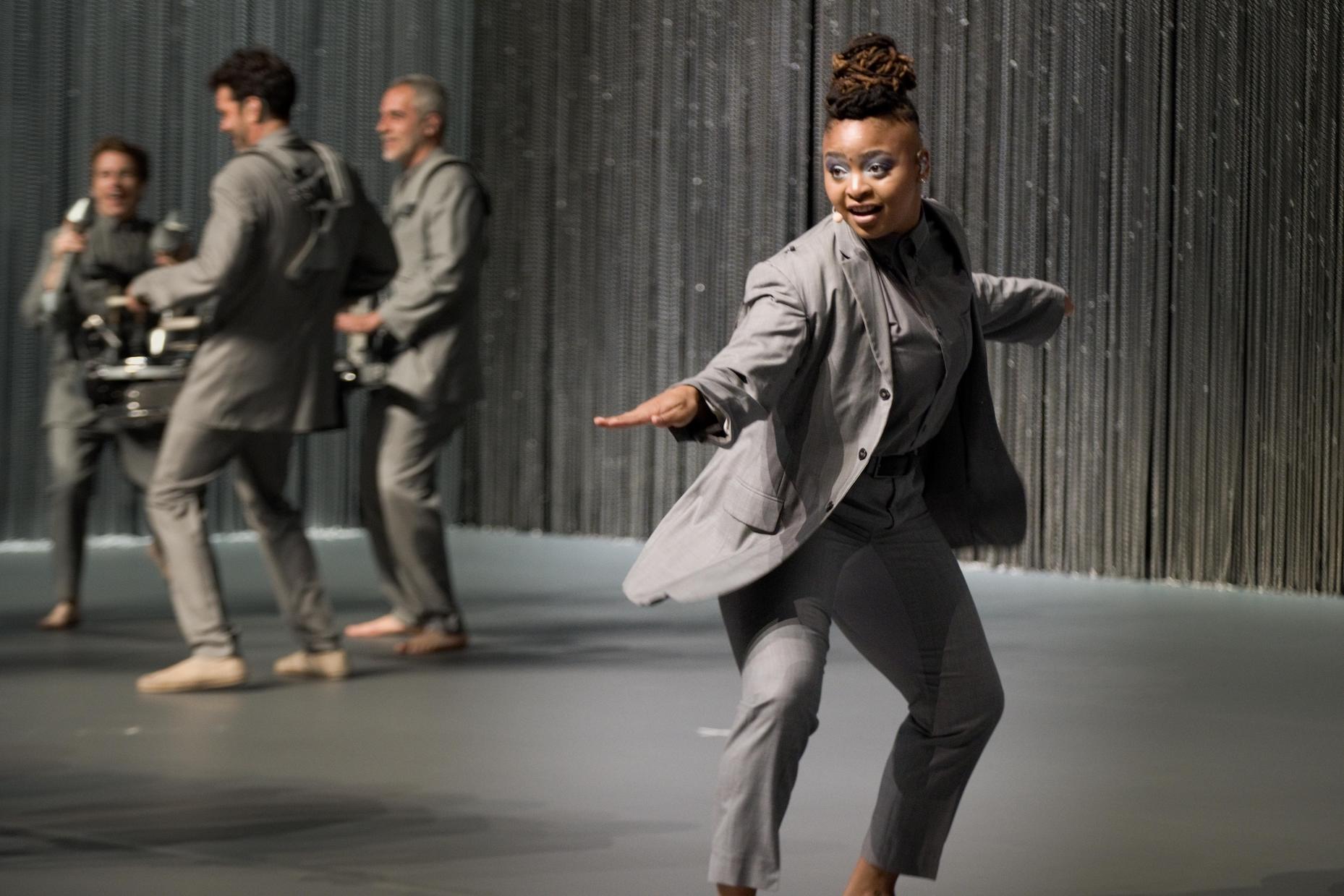 Ibeyi