This is an archived review of the Mighty Mighty Bosstones show (with Los Kung Fu Monkeys and Buster Shuffle), at Ace of Spades, Sacramento, on June 26, 2018.
This content originally appeared on sacramentopress.com. The site no longer exists, but an archive can be found here.

Review by Nolan Erck, Photos by Tony Cervo
Dear Mighty Mighty Bosstones,
I'll be the first to admit that I'm not uber familiar with your catalog. I know the hits, various songs from compilations and soundtracks, but not a whole lot more. Add to that, ska is a genre about which I can be quite picky. During the 90s ska rage, many of the bands sounded the same to me. It took a lot for a ska band to stand out as unique. After Tuesday's show, you sirs, are on the top of that stand-out list.
In no uncertain terms, that was a show! From note one to the end of the night, there was not a lull anywhere. No songs were throwaways, no drops in energy were seen. Every member of the band gets a chance to shine, and does so quite well! Guitar solos? Yup! Sax and trombone solos? Yes again! Guitarist Lawrence Katz looks like Ian Mackaye and John McEnroe had a kid, then strapped a Les Paul to his chest – and then proceeds to shred every song. Dicky Barrett and hype-man-sidekick-dancer Ben Carr are the best duo this side of Chuck D and Flava Flav.
Chris Rhodes pulls double duty playing trombone through most of the show, then taking on harmony vocals for a few bits with Dicky. As a finale of sorts for Rhodes, toward the end of the night he takes over lead vocals on a cover of Johnny Nash's "I Can See Clearly Now". That's never been a song I've thought much about – your version was better than any I've heard before.
But my favorite highlight of your live show might be when you invited children in the audience on stage to sing "Na Na Na Na Na" with the band. Dicky, if you and Chris Rhodes are ever both out sick, just give Sacramento a call. Clearly we have enough 5 year olds capable of singing the "na na na's" to cover that for you-and we've got mohawk laden kids that are more than happy to jump up and dance along with the band. Ten bucks says those two don't ever forget that moment.
I now want to go buy all of your albums. You played a heavy dose of tracks from the newly released "While We're At It", all of which were great – "The Constant" being my personal favorite. Add to that, we heard songs from ten other 'tones records, many of which I do not own – a sad fact that will be remedied quickly. I appreciated dancing to expected hits like "Someday I Suppose" and "The Impression That I Get". My legs are sore from bouncing all night to those and other gems like "Graffiti Worth Reading," "Don't Worry Desmond Decker," and "Hope I Never Lose My Wallet."
Mighty Mighty Bosstones, you have done your job and done it well. I am now a much bigger fan than I was before the show began. In the middle of what has been an incredibly chaotic week, I needed that.
Thank you, gentlemen.
P.S.
Dear Los Kung=Fu Monkeys,
Your sound is huge and catchy. Your band sounds amazing. Your monkey-and-boombox t-shirt was one of the best pieces of swag I've seen in ages. Your horn players were great, and despite your guitarist's appendix bursting just before tour, you soldiered on like champs with a very able bodied Rene D La Muerte (from The Brains and Necromantix) filling in on guitar. And your frontman does an excellent job of interacting with the audience and hyping up the crowd between songs. That said, please teach him how to hold a microphone. It was so sad hearing these huge ska songs start and then being unable to hear any of the vocals through your entire set.
P.P.S.
Dear Sacramento,
Good job showing up early and catching all the bands! It's always a pleasant surprise when the venue is nearly full at the beginning of the night, rather than just a few people trickling in until the headliner wraps things up. Plus, that meant you saw the great opening set from Buster Shuffle! Their heavy (heavy monster sound) Madness and Broadway-esque influenced songs and stage antics were a great way to begin the evening. I'm a fan. And not just because they had vinyl for sale at their merch table (which is always an attention grabber for me). And not just because they commanded the room like champs! And not just because the singer plays piano with his feet! Yes, his feet! Their songs are also well worth your time.
Tell your friends in other towns that Buster Shuffle is on tour with Madness for the rest of the summer – both your US and European pals will have multiple chances to catch them live before school is back in session.
Your pal, Nolan
Photos
The Mighty Mighty Bosstones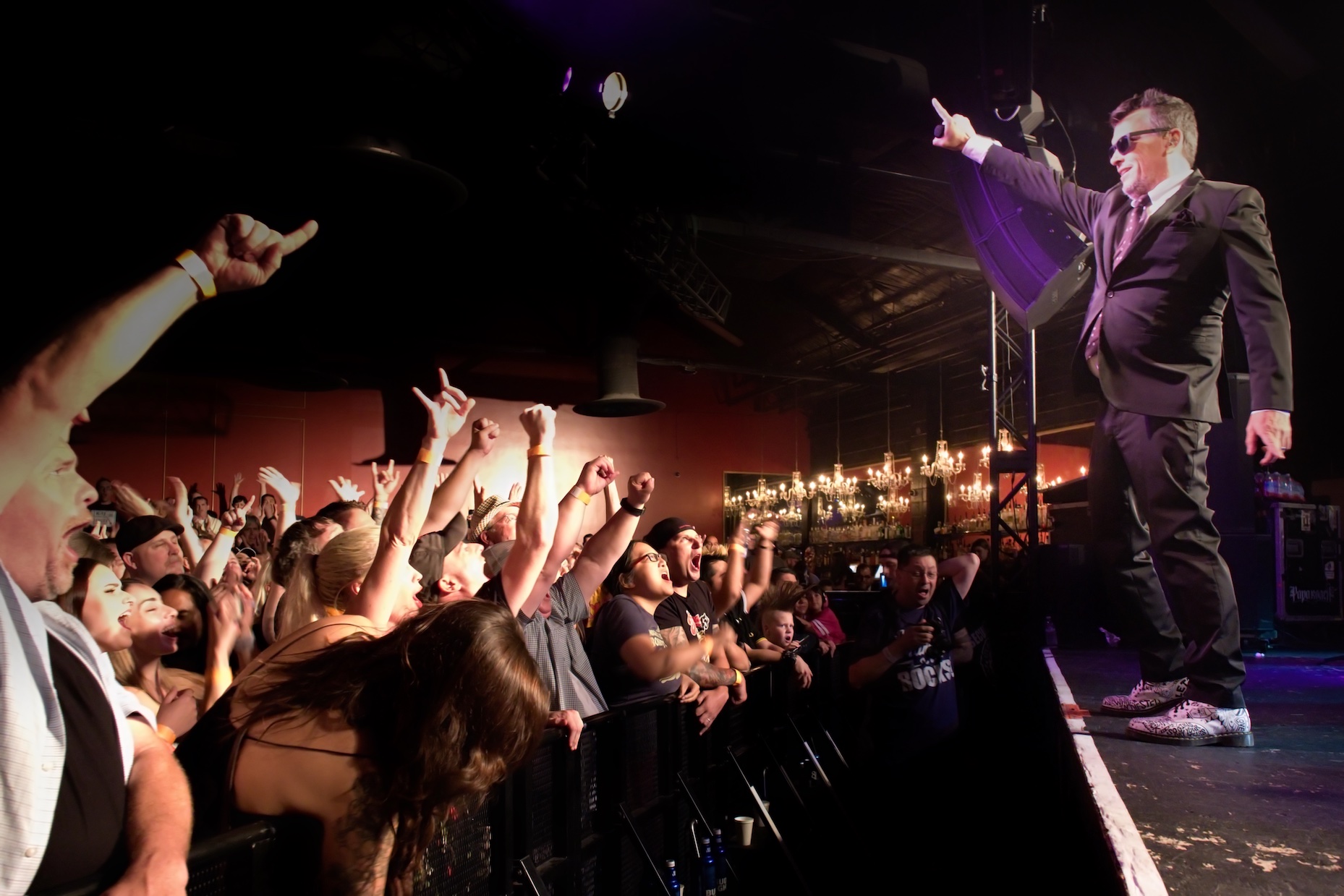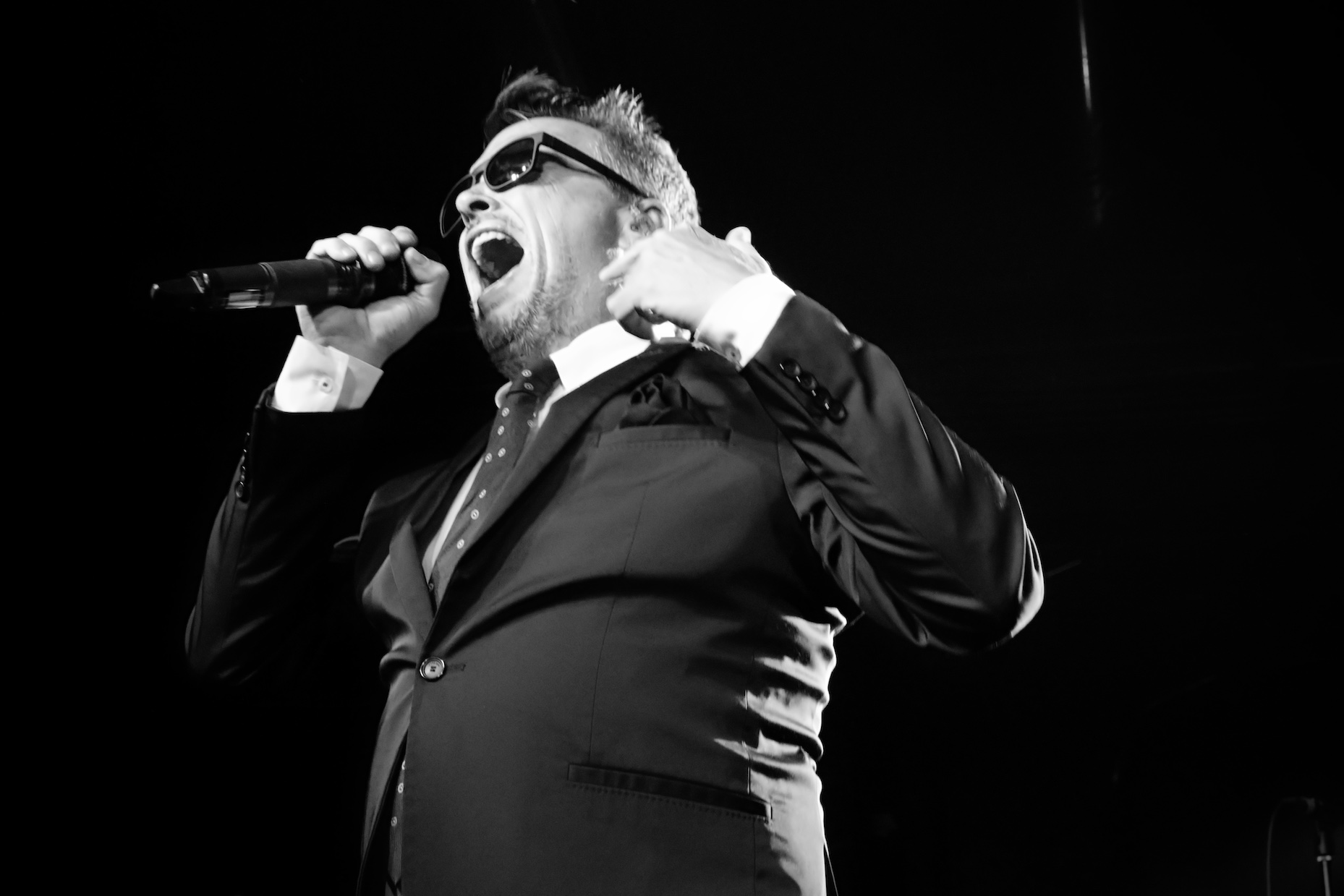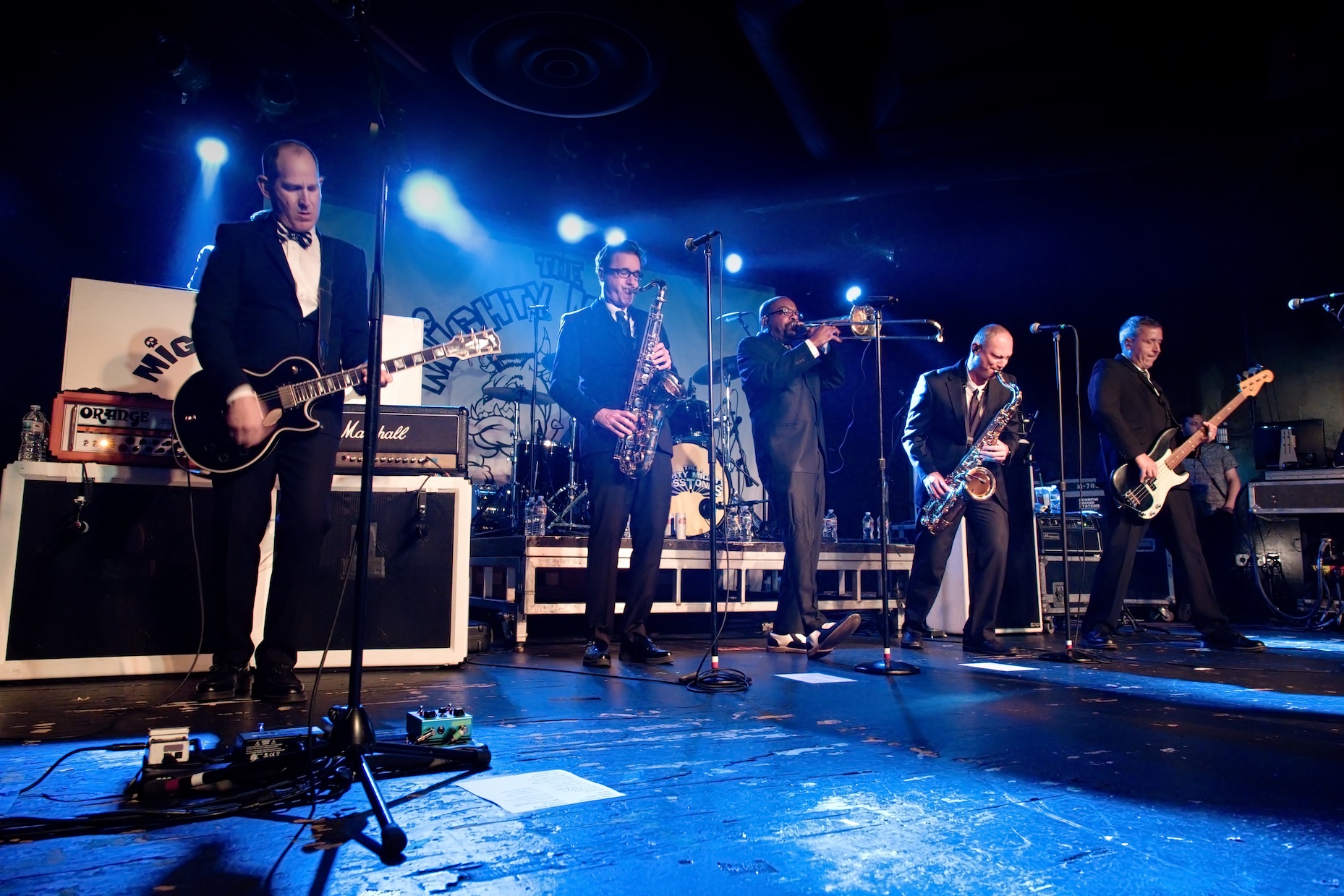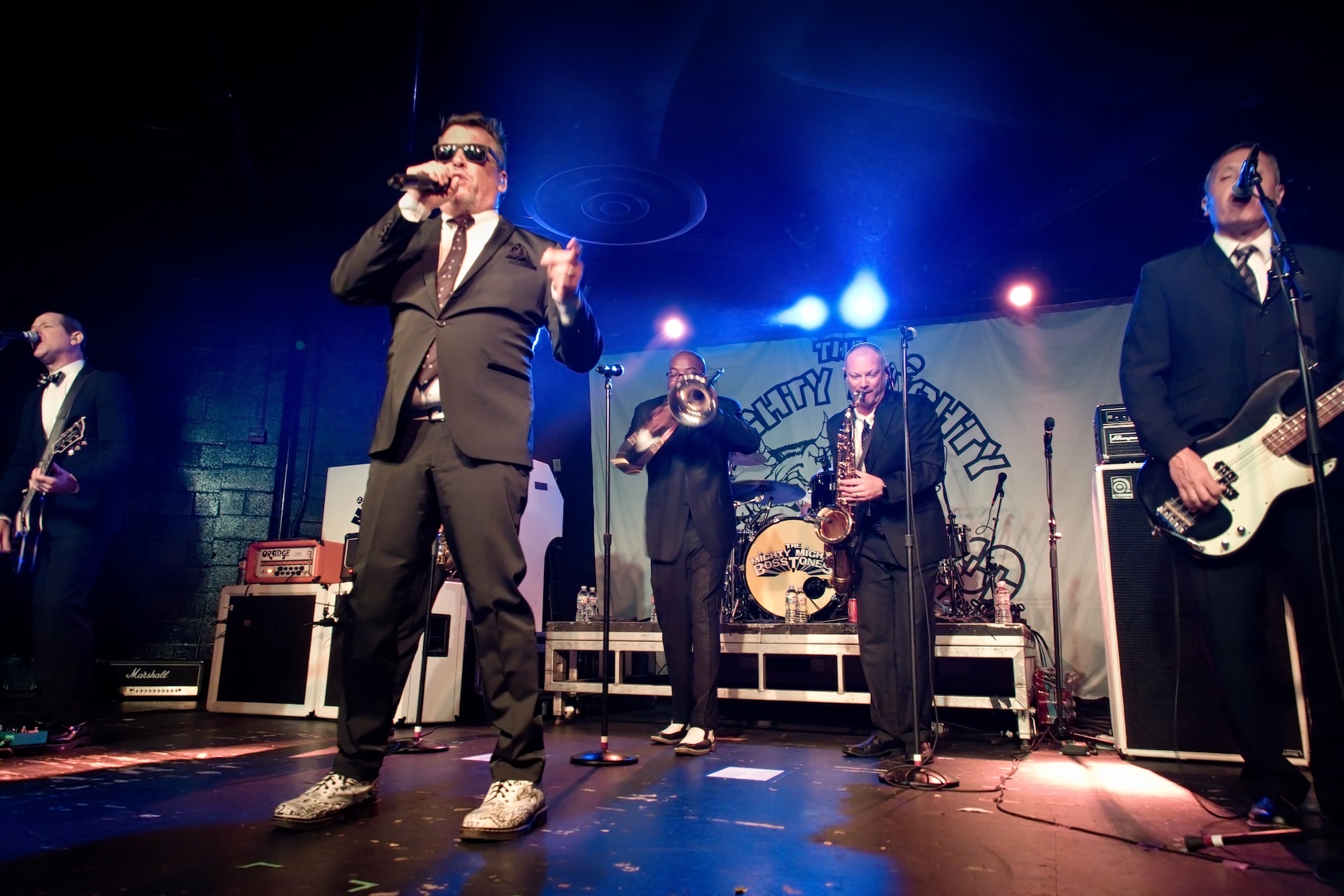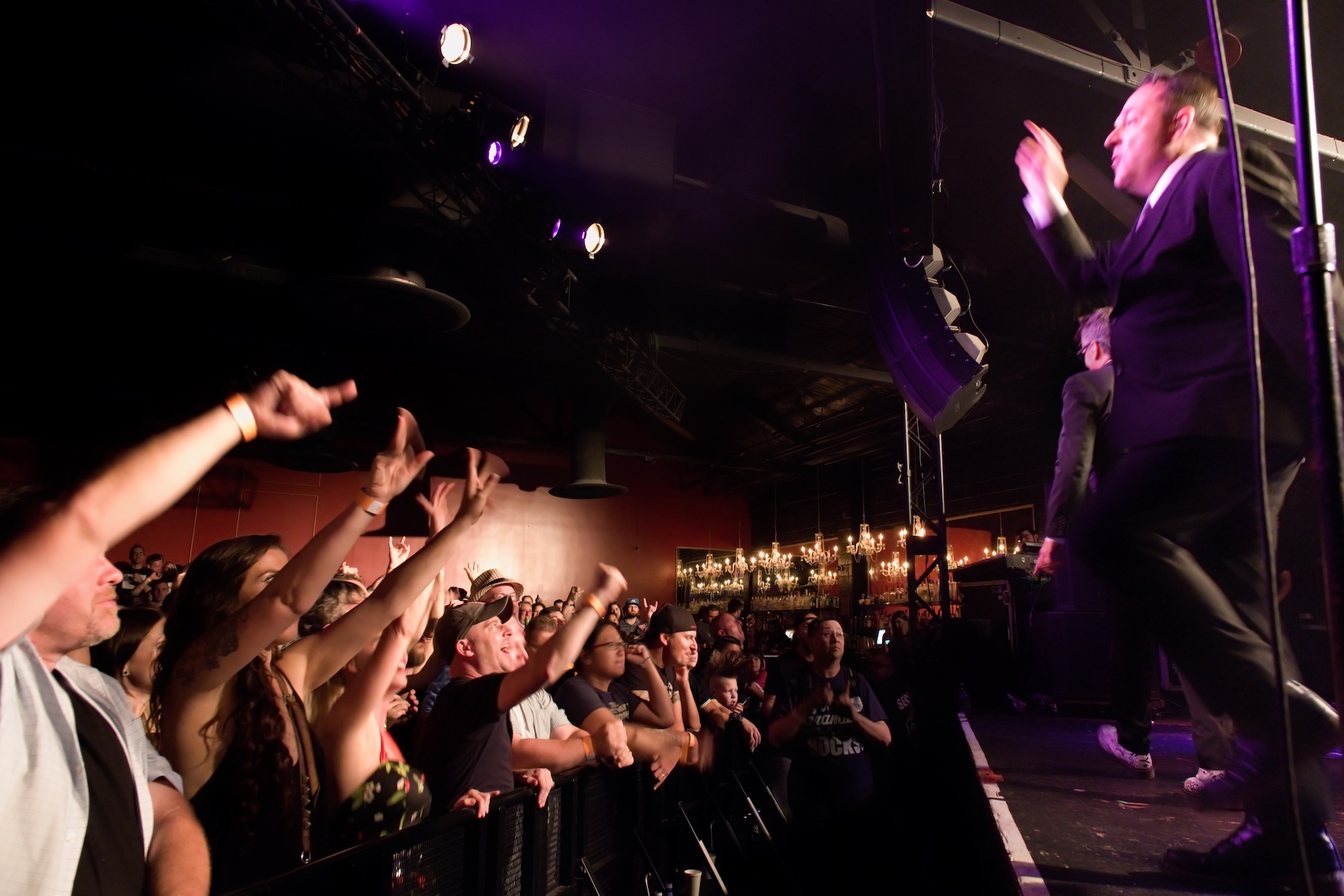 Los Kung-Fu Monkeys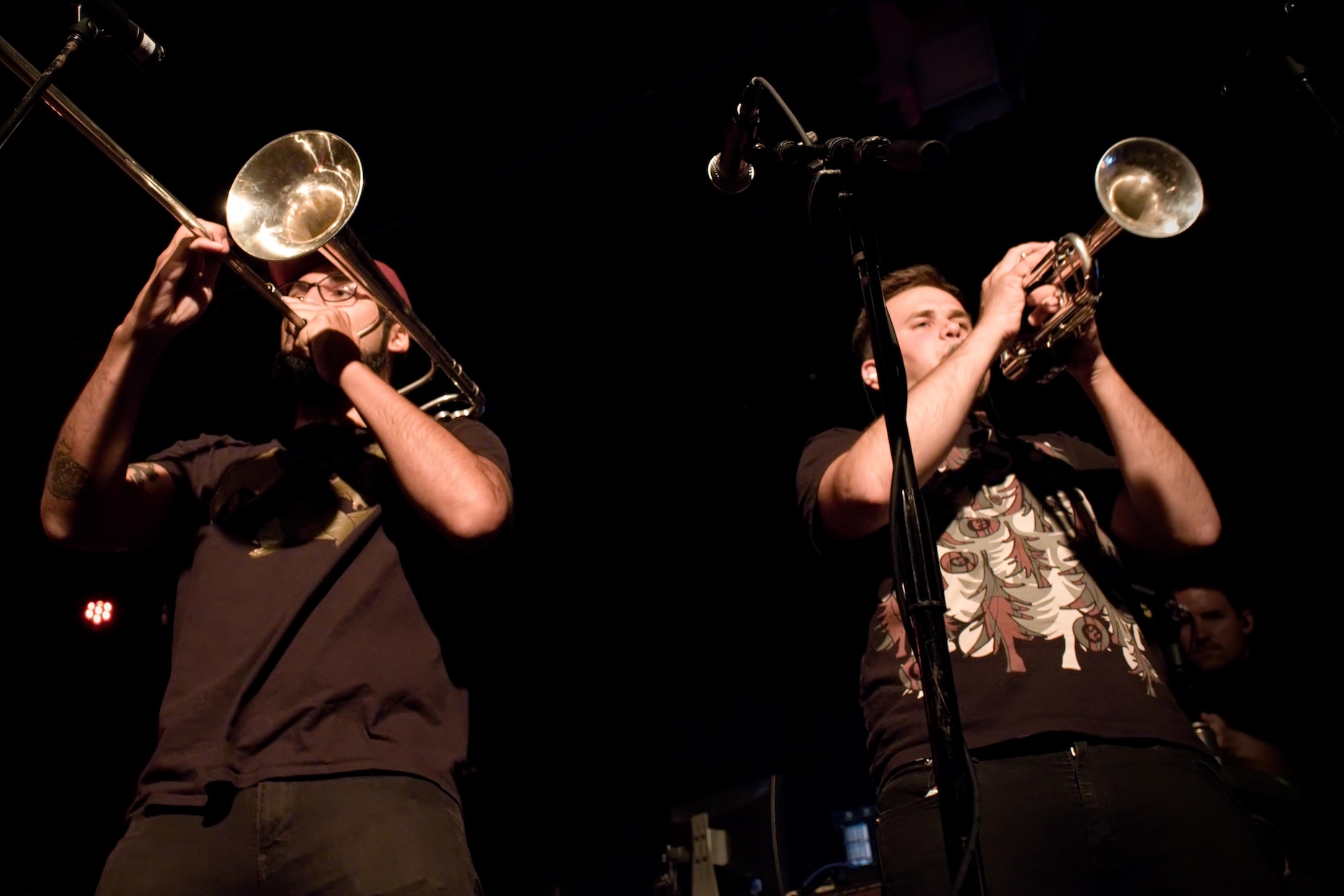 Buster Shuffle