This is an archived review of the Depeche Mode show (with Black Rebel Motorcycle Club), at Golden 1 Center, Sacramento, on May 24, 2018.
This content originally appeared on sacramentopress.com. The site no longer exists, but an archive can be found here.

Review by Nolan Erck, Photos by Tony Cervo
On Thursday night, Depeche Mode proved once again why they are the reigning kings of concert tours. The legendary synth-pop pioneers are currently the largest selling act in the world, passing by Bruno Mars, Adele, and even Taylor Swift. And they are worth every penny.
The two-hour sold out show at the Golden 1 Center opened with a recording of The Beatles' "Revolution" playing over the loudspeakers. As the band walked on stage and began the first chords of "Going Backwards" (off the new album "Spirit"), giant ever-changing backdrops of art began appearing behind them, continuing to change throughout the show for every song (sometimes morphing into filmscapes almost as captivating as the band itself).
A few seconds into "Going Backwards", singer Dave Gahan walked on stage, and immediately commanded the audience in the magical ways that he's done for over thirty years now. When Gahan moved across the venue, it was clear everyone in the audience was mesmerized, hanging on every word sung, every move made, every gesture from the frontman. During "Never Let Me Down Again", virtually everyone in the arena was intensely swaying their arms back and forth – Gahan is highly skilled at delivering a performance that's as engaging for people in the nosebleed seats as it is for folks in the front row. Music for the masses, indeed.
Martin L. Gore (chief songwriter for the band) split his time between keyboards and a variety of guitars. Gore also sang lead on several songs during the show – we heard acoustic versions of "Home" and "The Things You Said" (only played live twice in the last eighteen years). Later in the evening, Gore took over lead vocals again on an acoustic version of "I Want You Now", another rarity brought out for these recent shows.
While the band is touring in support of "Spirit", this is the second leg of U.S. tour dates in support of the release; we only heard three songs from the new record (including the recent singles "Where's The Revolution" and "Cover Me"). The rest of the show consisted of classic DM tracks spanning the band's nearly forty year career. Fans of older Depeche Mode albums were treated with "Stripped" and a guitar-heavy version of "A Question of Time" from "Black Celebration" as well as the huge crowd pleaser "Everything Counts" off the even older gem, "Construction Time Again". Several singles from "Ultra" and "Songs of Faith & Devotion" among others were also well received by the sold out crowd. "In Your Room" in particular included a fantastic video on the big screen, adding another level of fascination to the already incredible night.
Despite having consistently released new music every few years since their inception, Depeche Mode often get typecast as only an "80s band". Add to that, there is a large percentage of Depeche Mode "fans" who only know 2 albums: "Violator" and "Music for the Masses". Fans of these records got their money's worth: we heard big hits "Personal Jesus", "Walking In My Shows" and "Enjoy The Silence", among others.
For some reason, Depeche Mode is also not known as a "live" band, often having the reputation that concerts mostly consist of backing tracks and little live instrumentation – Thursday night completely proved those ideas false. Between the three core members plus Peter Gordeno and Christian Eigner (long time touring pianist/bassist and drummer respectively) we heard just as much of a live show as any other arena sized rock band. Gordeno does an excellent job flipping between bass guitar and keyboard (playing Alan Wilder's parts after Wilder left the group in 1995). Christian Eigner is as fierce and energetic of a drummer as they come – plain and simple.
Several songs included new, unique, arrangements with piano and guitar parts unlike those on the recordings. All were clearly being played live, wiping away the incorrect rumors that Depeche Mode are somehow faking it. I've seen Depeche Mode in concert over a dozen times – Thursday may have been the most loose and organic performance I've ever seen from them. Depeche Mode are arguably one of the best live acts currently touring the world.
On the first leg of the Spirit tour in late 2017, both the Oakland and San Jose shows included a cover of David Bowie's timeless song "Heroes" (there's a famous story about Dave Gahan singing that song being what inspired Depeche Mode to form). Alas the Bowie cover does not appear to be in the set list for this run of dates. Hopefully that, and more Depeche Mode shows, will be coming back soon.
Los Angeles-based Black Rebel Motorcycle Club, originally from San Francisco, opened the show, playing a great half-hour set in support of their new album "Wrong Creatures". Fans of The Jesus & Mary Chain will really appreciate this band and their new record. BRMC have 2 more shows with Depeche Mode, before heading off to Europe for two months of tour dates.
See news and more Depeche Mode tour dates at DepecheMode.com.
Photos
Depeche Mode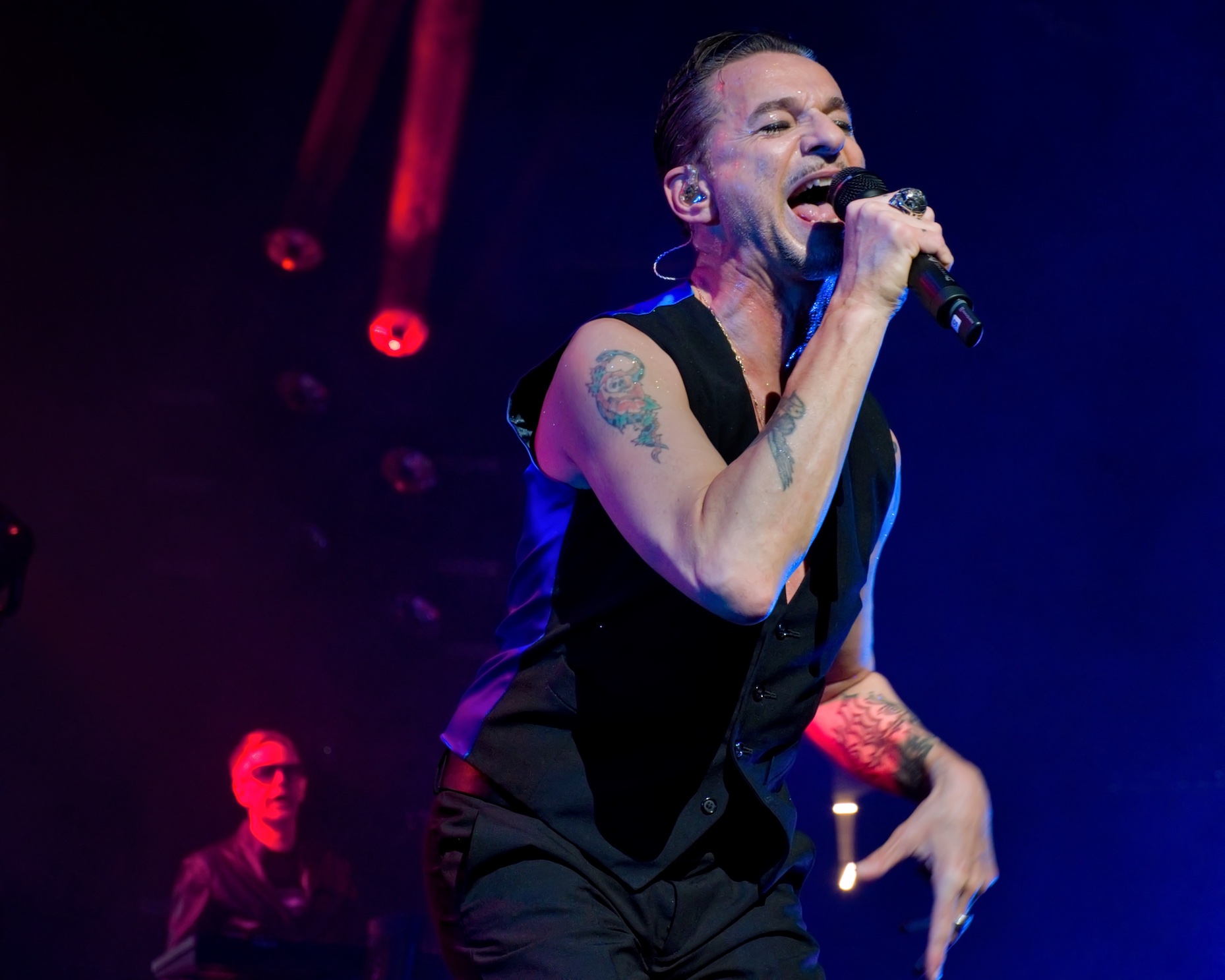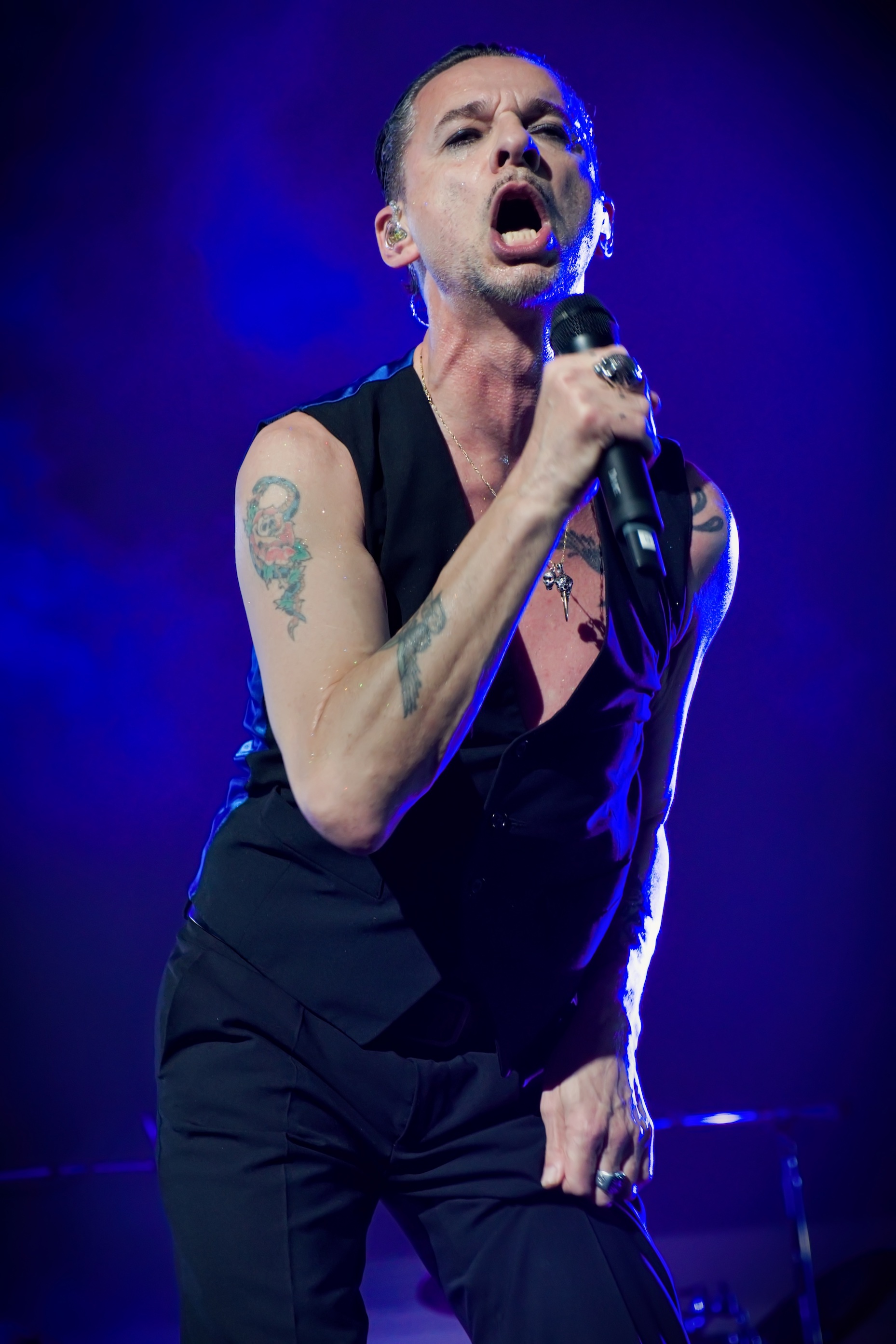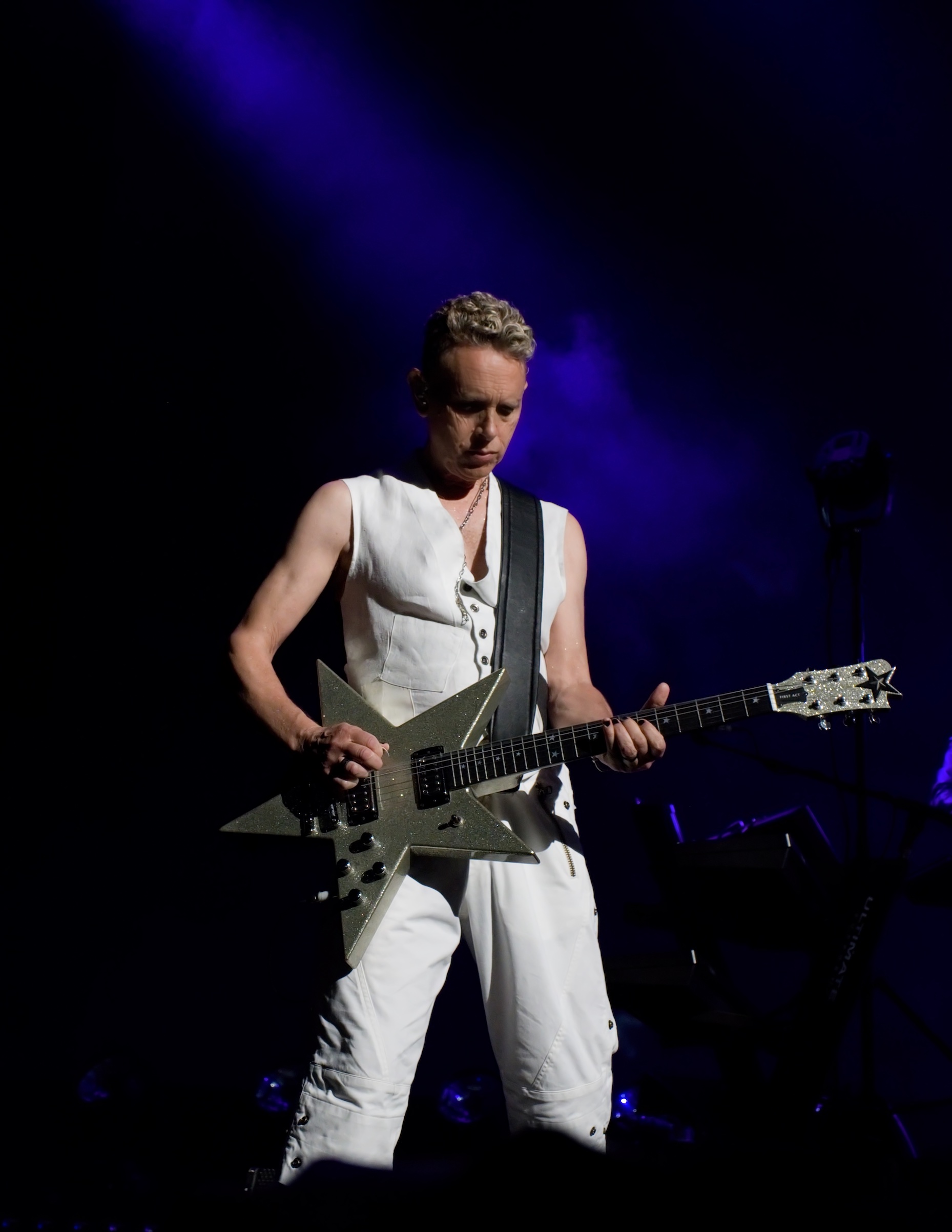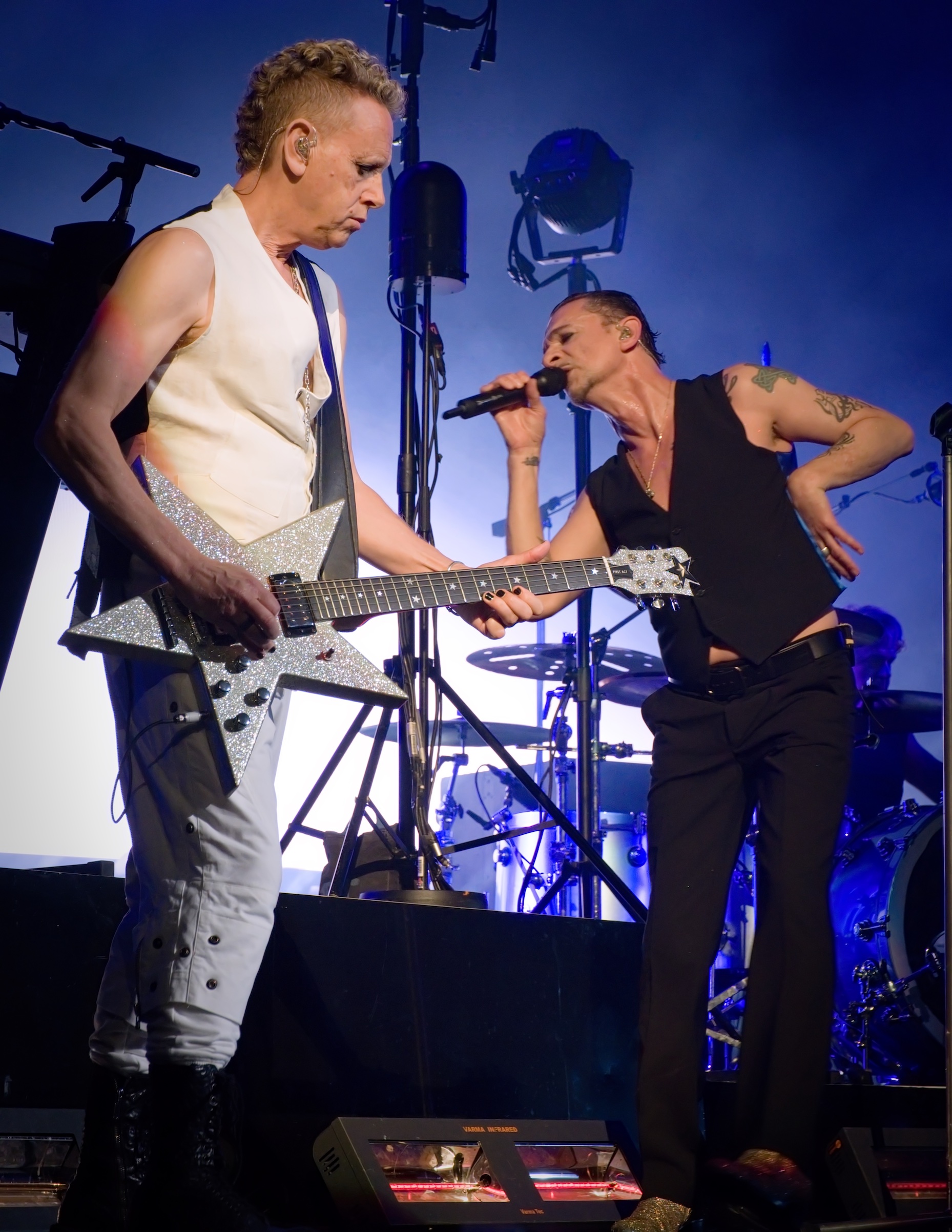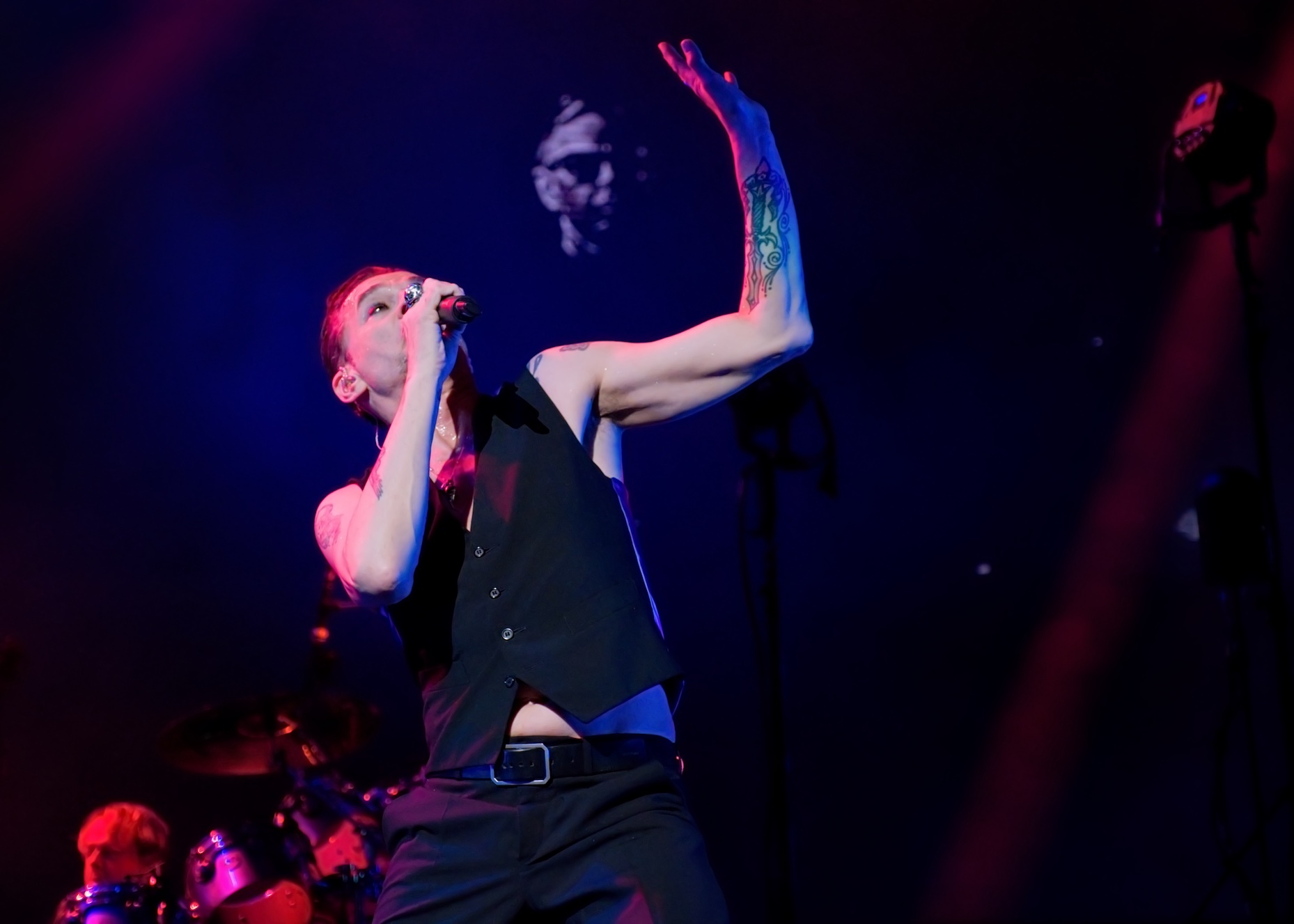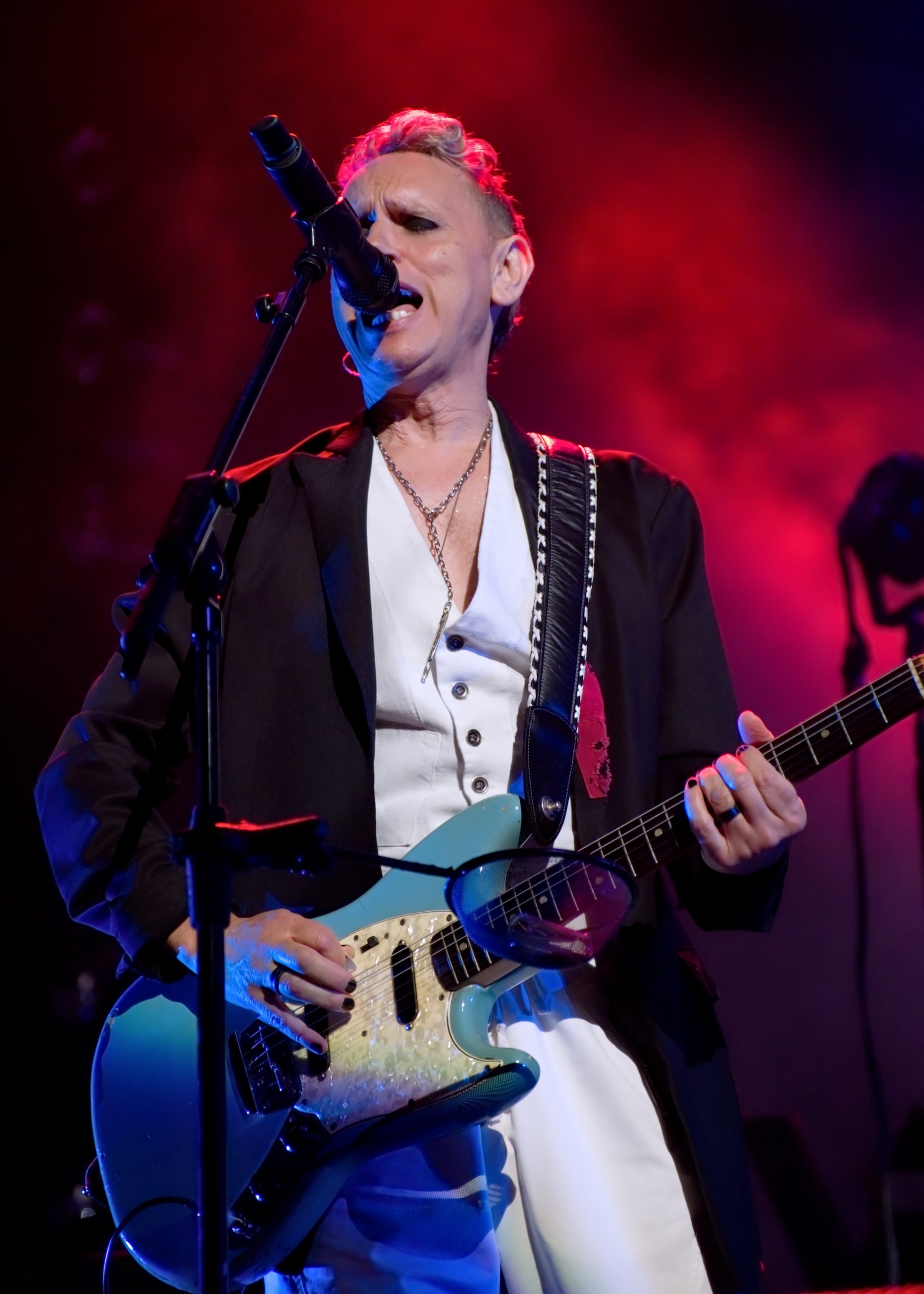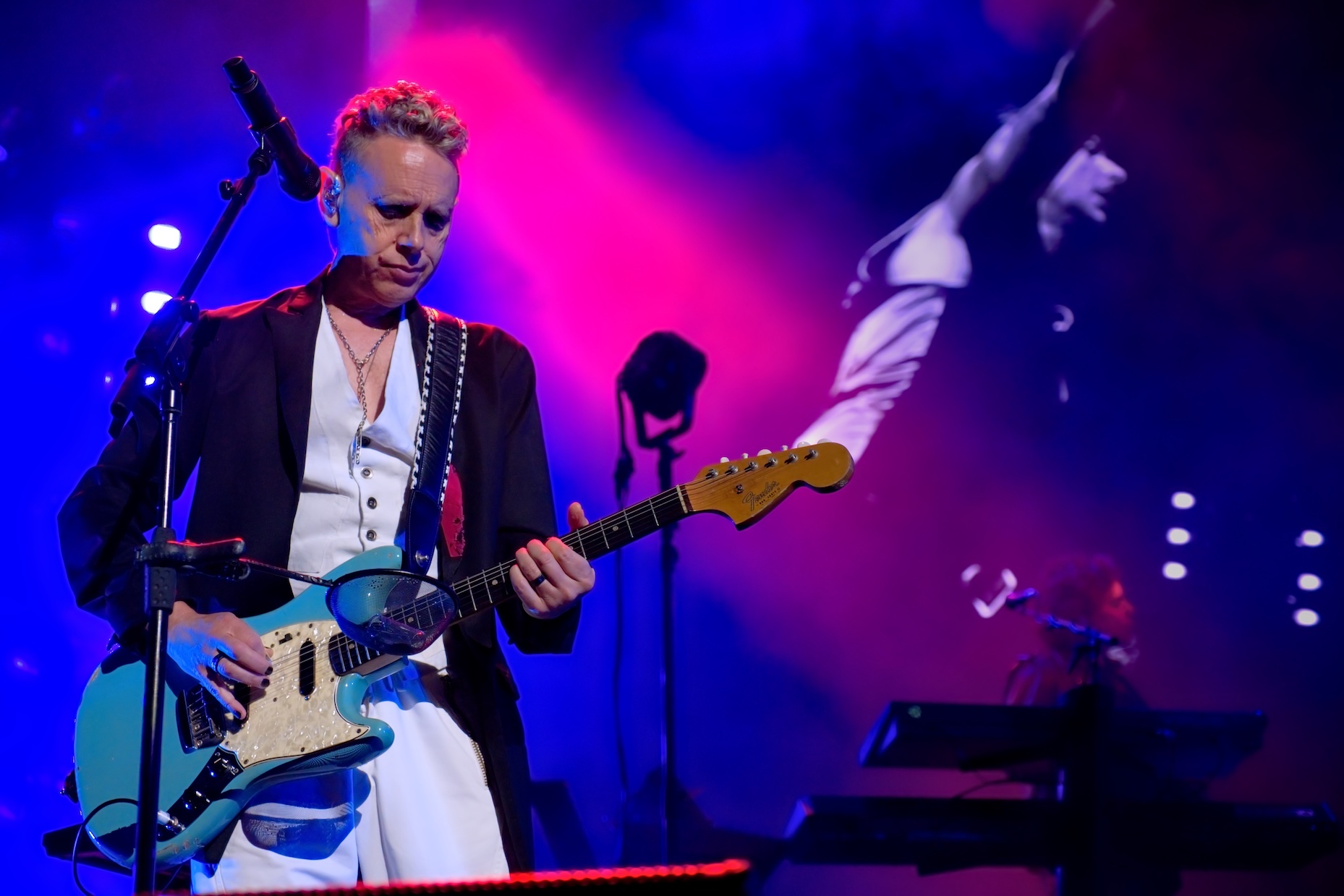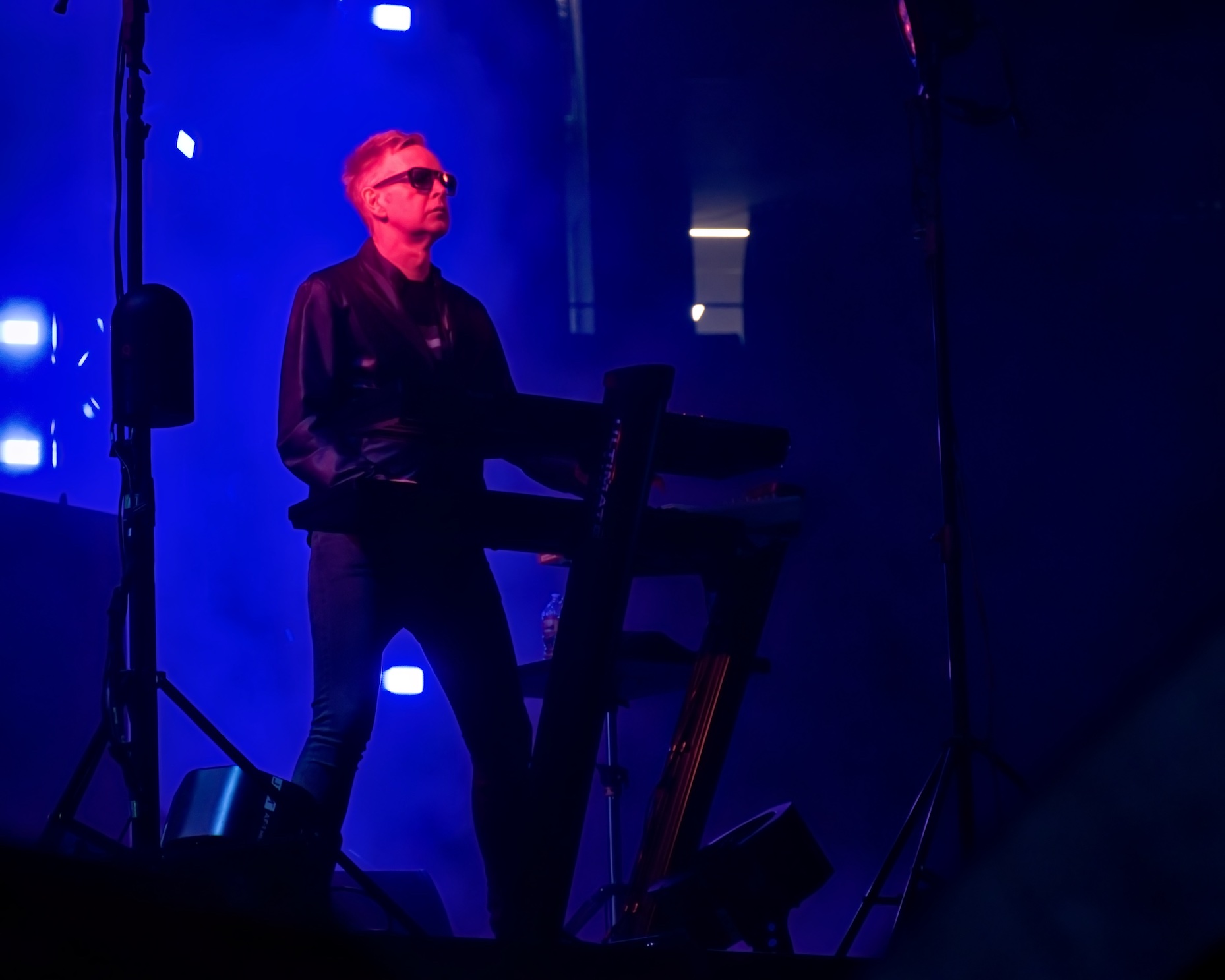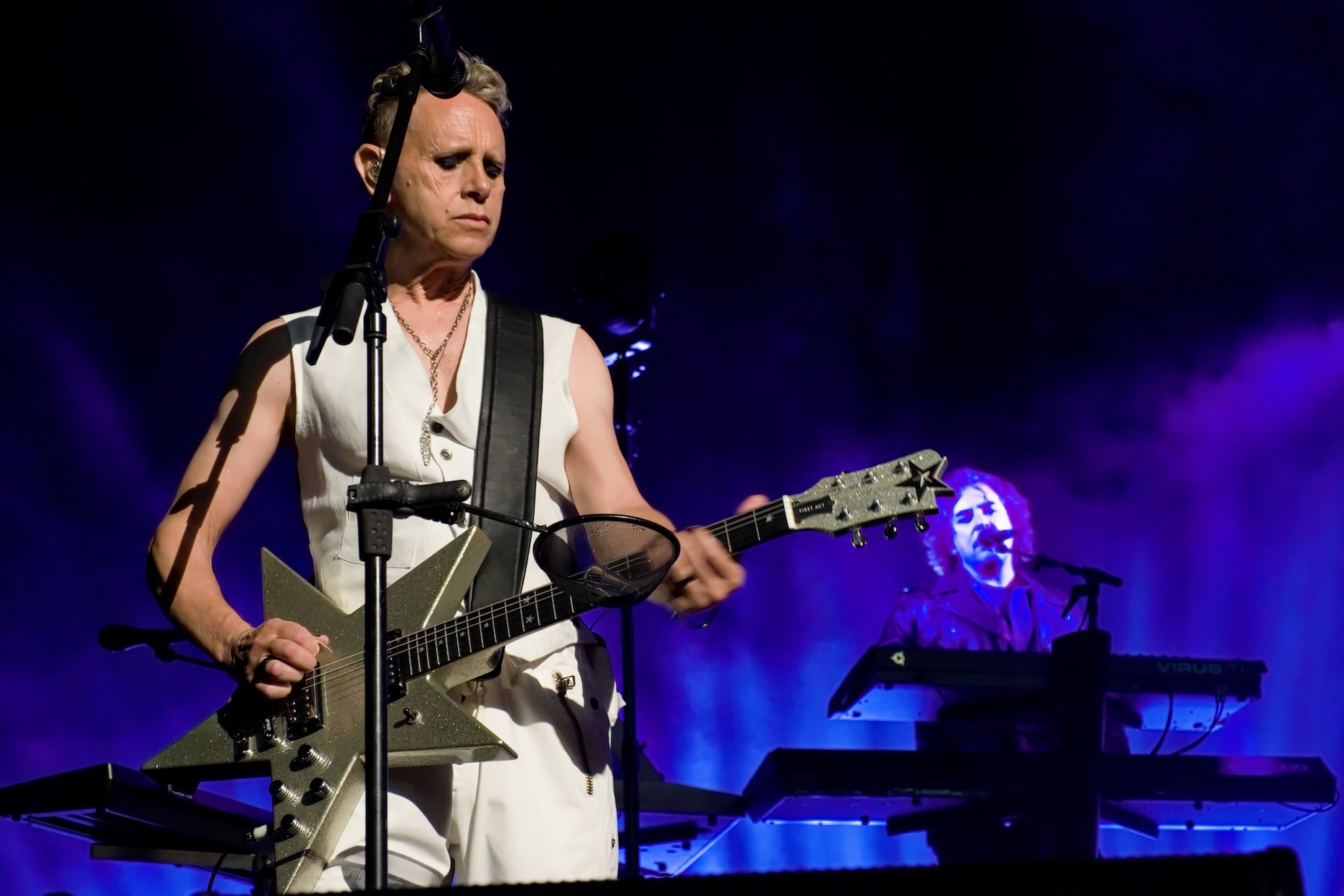 Black Rebel Motorcycle Club