This is an archived review of the Descendents show (with Radkey and Audio Karate), at Ace of Spades, Sacramento, on March 12, 2018.
This content originally appeared on sacramentopress.com. The site no longer exists, but an archive can be found here.

Review by Nolan Erck, Photos by Tony Cervo
Descendents are back! And in a big way! A few years ago the punk legends began playing shows again and have been touring regularly ever since. Rather than resting on their laurels and merely cycling thru the same set list of hits, Descendents have been on a caffeinated full speed ahead path, recording a new album ("Hypercaffium Spazzinate", released in 2016) and playing shows everywhere they can. On Saturday night, they played to a sold out crowd at Ace of Spades – their first Sacramento show in decades.
The foursome hit the stage at 10pm and blasted off with over ninety minutes of non-stop, rapid fire pop-punk – and didn't let up until the end of the second encore. On this current run of dates, Descendents are playing a large mix of songs from their back catalog combined with a healthy dose of select tracks from the recent album "Hypercaffium Spazzinate". Every song was received with huge singalong responses from the packed crowd, and matching craziness from the dance floor and mosh pits.
"Suburban Home" was the opening track, followed by new song "Good on Paper," giving the audience a dose of both old and brand new within the first 5 minutes of the evening's start – the rest of the set list was more of the same. Fans of the early albums were greeted with "Myage," "Good Good Things," "Pep Talk," among others. For younger fans that got into Descendents during the punk resurgence of the 1990's, the set also included such favorites as "I'm The One", "Coffee Mug", "Rotting Out", "'Merican" and "Nothing With You". And for people in love with the brand new record, we were treated with multiple tracks off not only the "Spazzinate" album, but also "Who We Are" from the brand new Record Store Day vinyl release.
As if the 37-song set list wasn't enough, each show on the current tour features custom merchandise. Last night we saw a Cinco de Mayo influenced poster designed specifically for the May 5 Sacramento date (and a matching t-shirt just for the 4 California shows). Descendents have been doing this regularly for most tour dates over the last year, giving everyone in the audience a unique memento of the show – above and beyond all the songs that will stay stuck in your head for days on end. (The merch is all designed by local artist Chris Shary, famous for illustrating not just Descendents swag but dozens of other legendary punk album covers and t-shirts over the years.)
In all this time, the band has not lost a single step. Despite the members being in their 50's, Descendents proved why they still reign supreme as punk legends, selling out tour date after tour date across the country. From note one to the end of the night, there wasn't ever a lull in their energy level. Bill Stevenson and Karl Alvarez are the tightest and most melodic rhythm sections in punk. And let's face it: nobody can touch the drumming of Bill Stevenson – he is a one-man force of nature behind the kit. (At one point I heard a crazy drum fill and looked over to see Bill playing it with just one hand, effortlessly.)
Stephen Egerton and Karl Alvarez are incredibly solid, both knowing when to play and when not to play. A band with just one guitarist should not sound this full, but the musicianship among the members is rock solid and produces a sound bigger than imaginable. (Having played together for over thirty years probably doesn't hurt either.)
Milo Aukerman, the great anti-frontman and hero of punk nerds everywhere, engages the audience with the same intensity of any big arena rockstar, all while wearing his signature glasses and shorts. There are no rock 'n' roll or punk cliches in Milo's stage presence. Between song stage banter is less "how's everybody doin' tonight?!" and much more likely to be jokes about watching his cholesterol and discussions of the local coffee shops.
Over the many years of no Descendents shows, their legend grew exponentially. Now that Descendents are back, it's official: the band lives up to every bit of their reputation and then some. Descendents live and in-concert is one of the best things happening in 2018.
Radkey provided main support and were well received by the large crowd, digging their set of Misfits-meets-Pixies anthemic punk songs. Radkey dedicates a song every night to characters from the cartoon Dragon Ball Z – merely one of many high energy stage antics you can expect from Radkey. And that's not counting the Street Fighter video game references and other tomfoolery regularly part of their live show. The band is wrapping up work on a new album now, hopefully due out soon.
Recently reunited emo-core band Audio Karate opened the show with great songs very reminiscent of Taking Back Sunday and Saves The Day. The band has more shows planned for later this year in celebration of their sold out vinyl pressing of the "Space Camp" album.
For more information on the Descendents, visit descendents.tumblr.com.
Photos
Descendents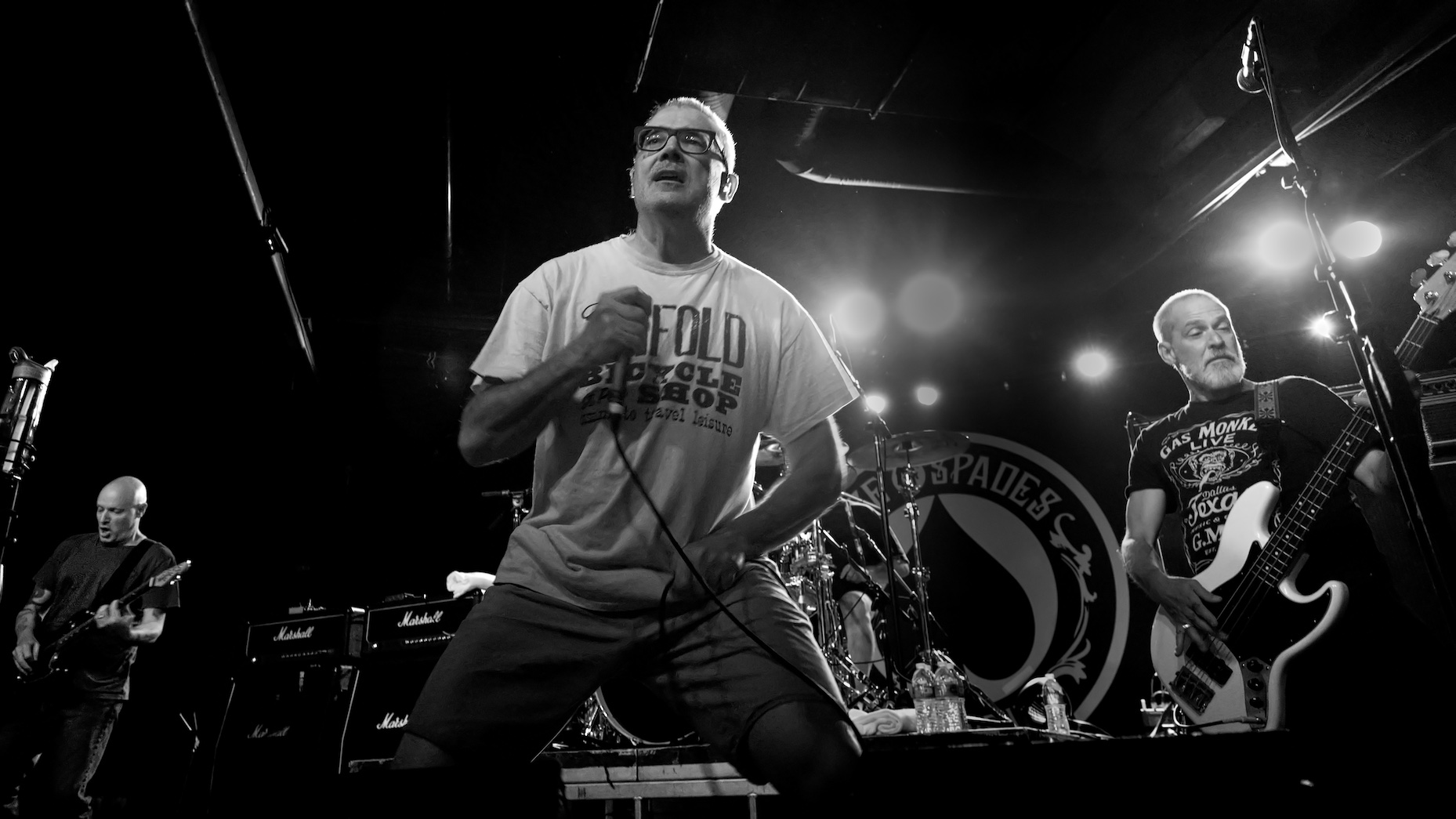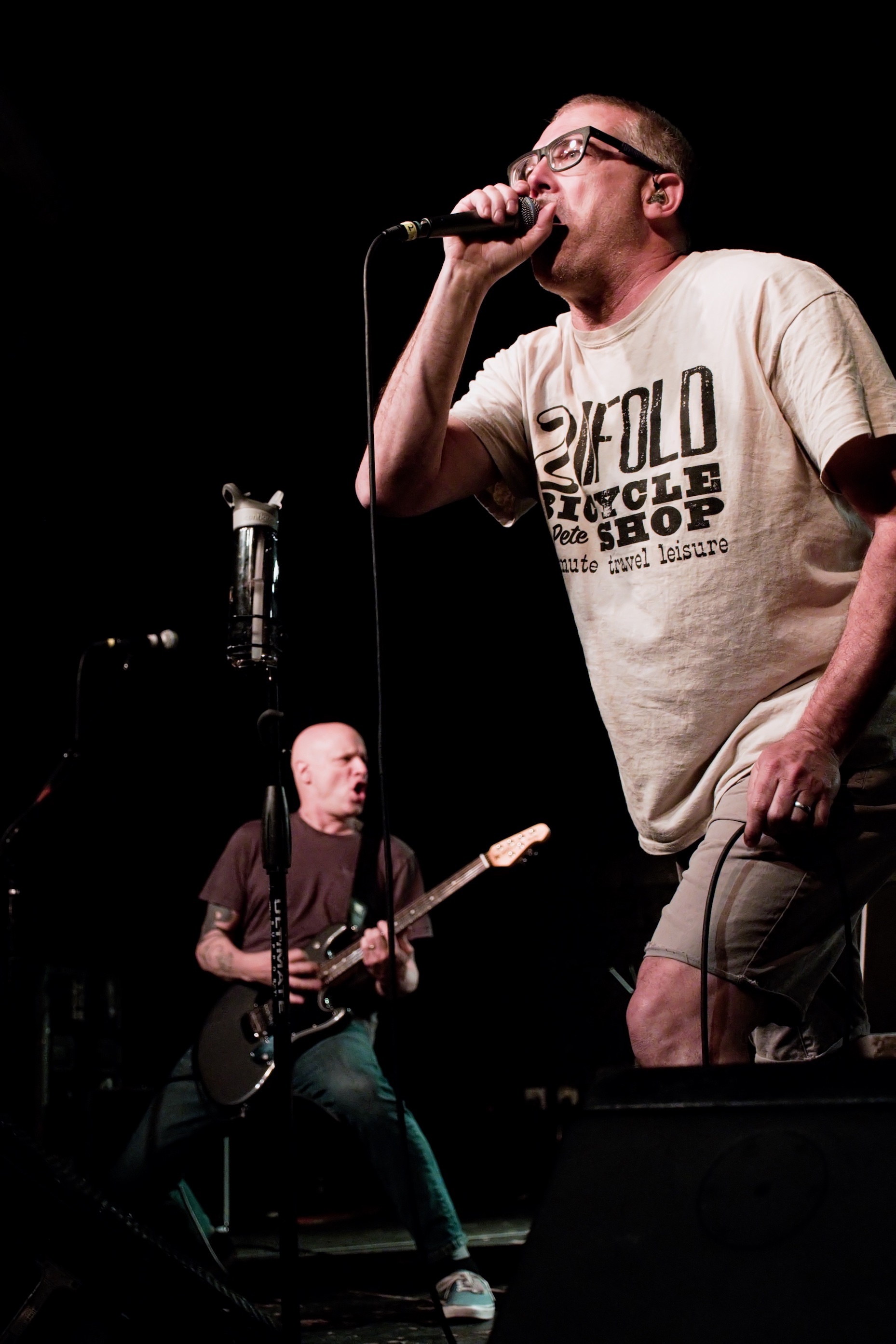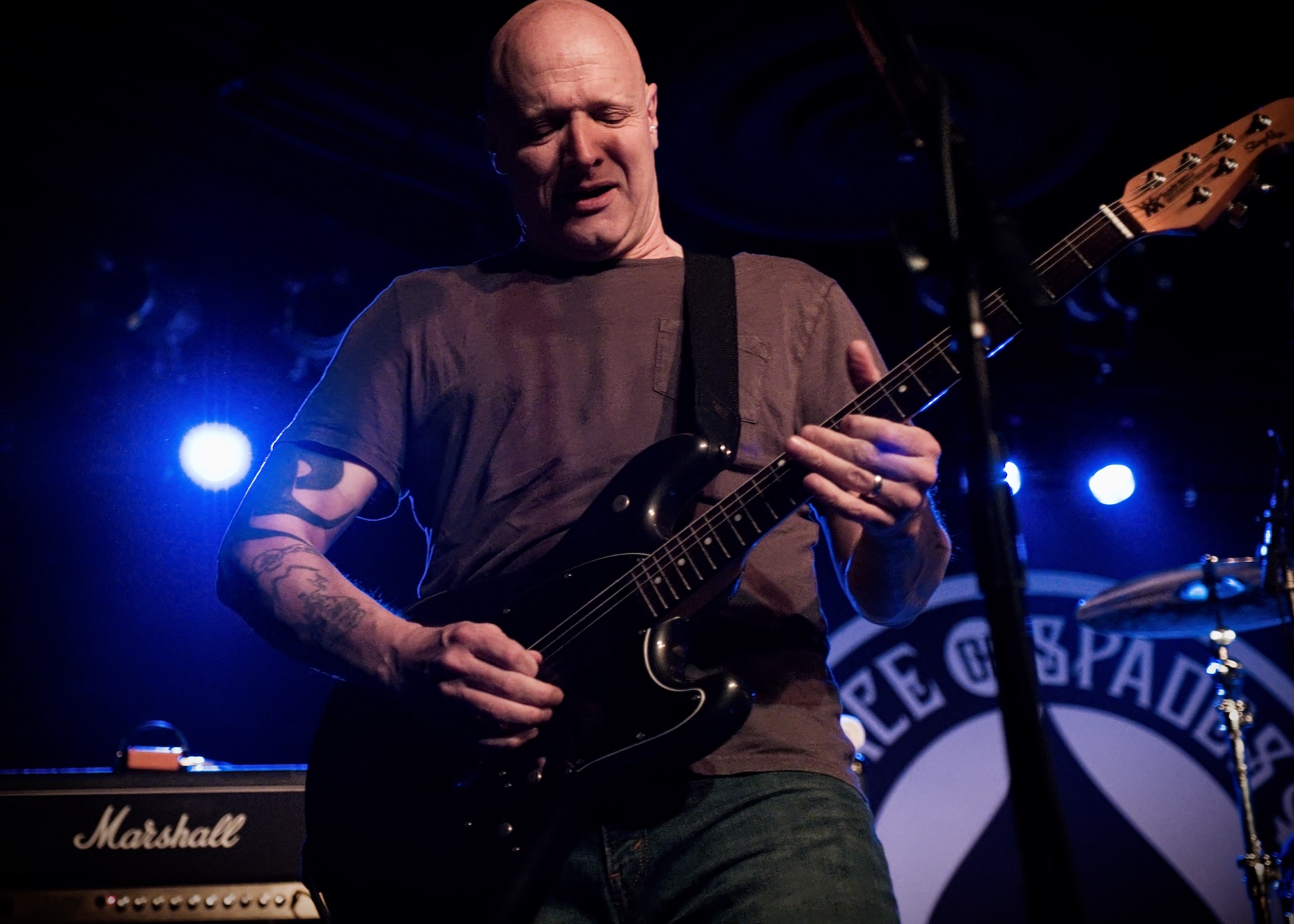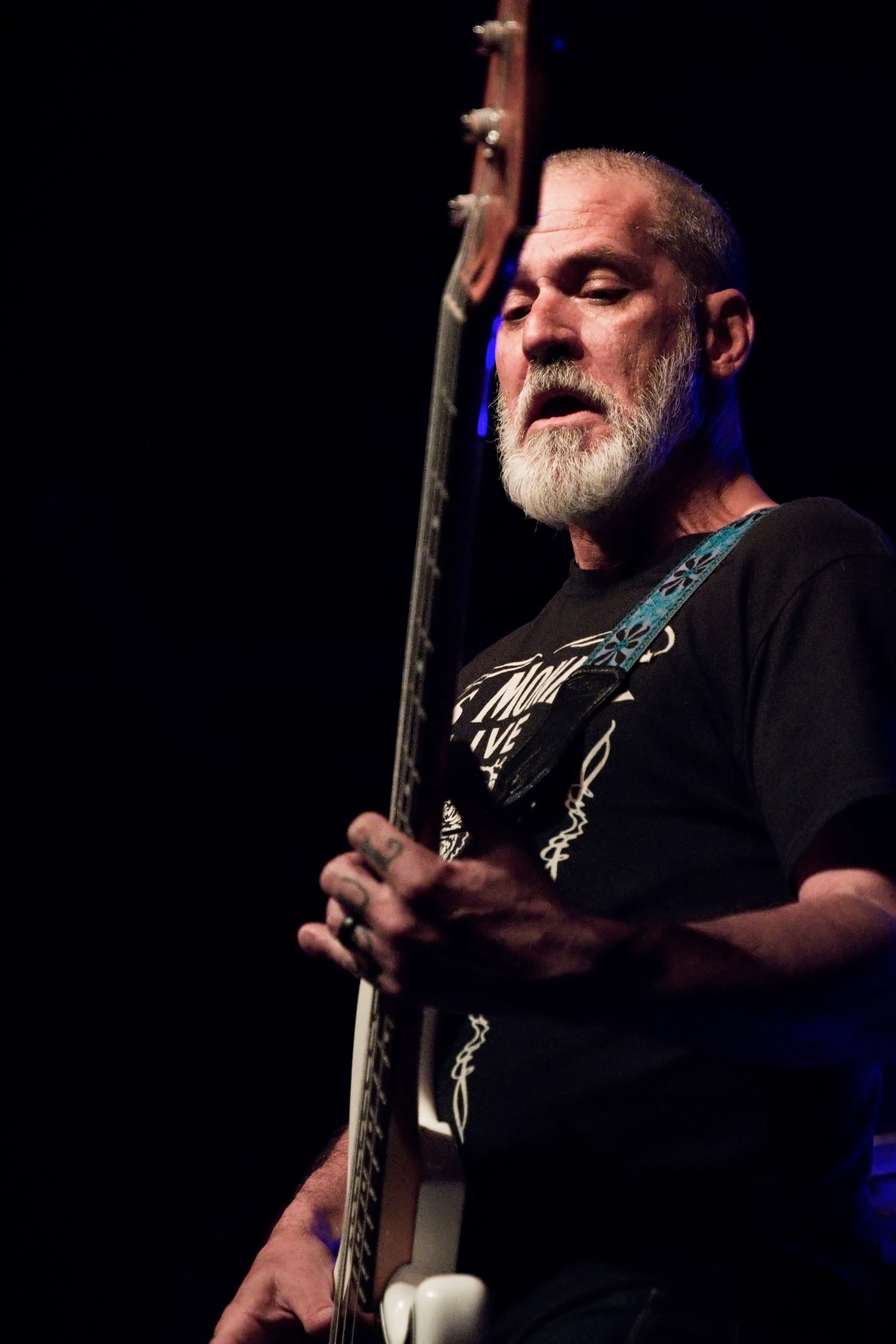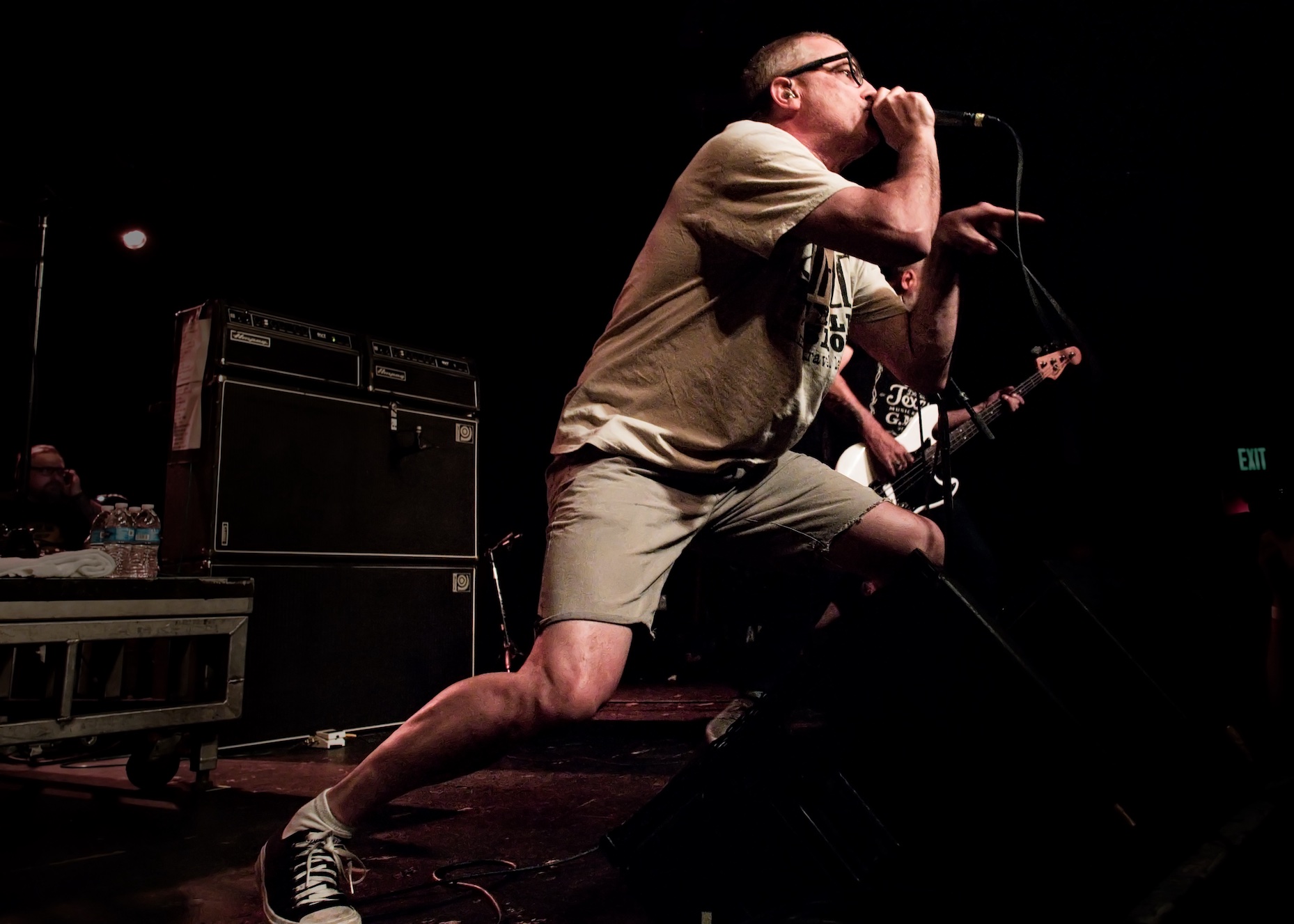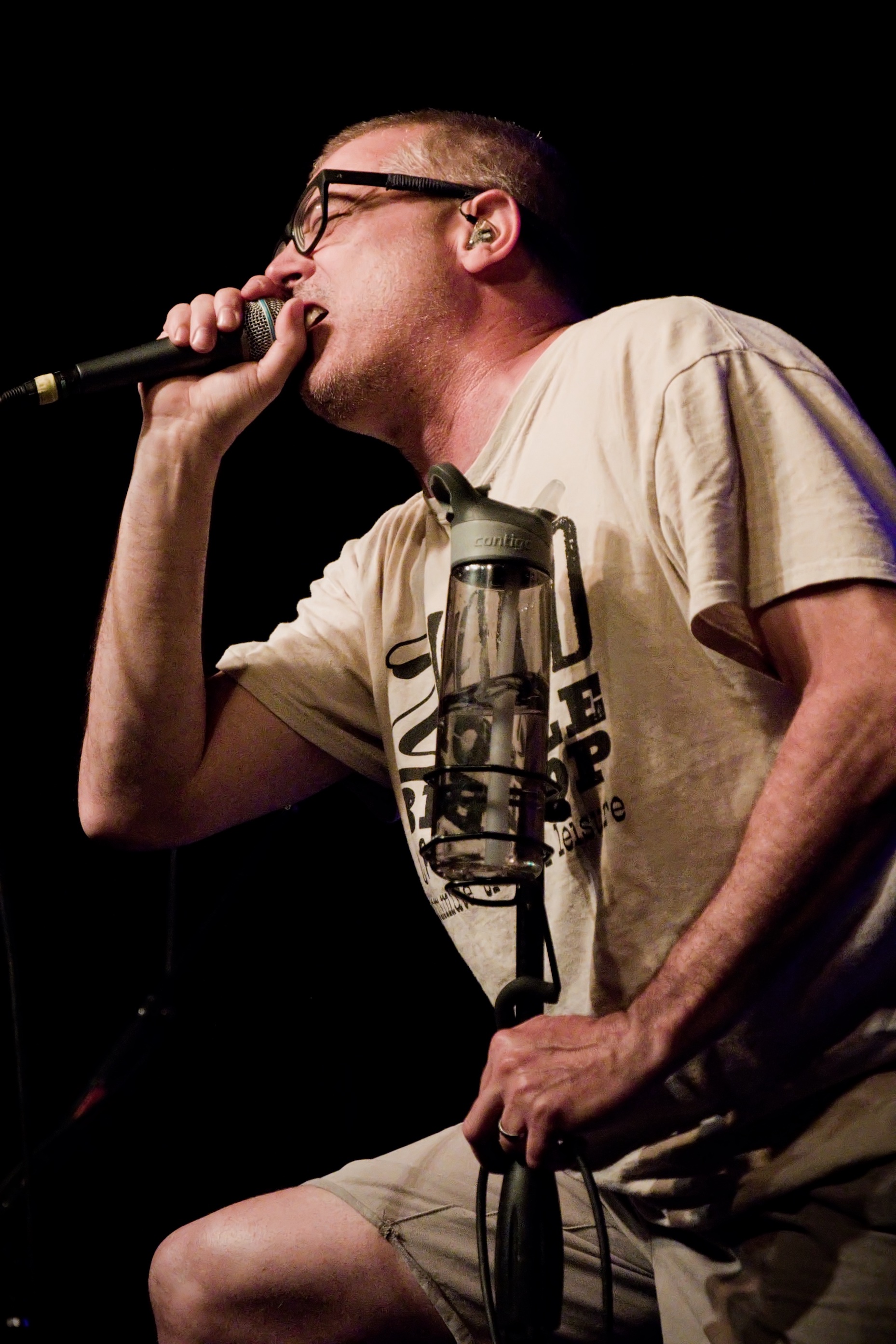 Radkey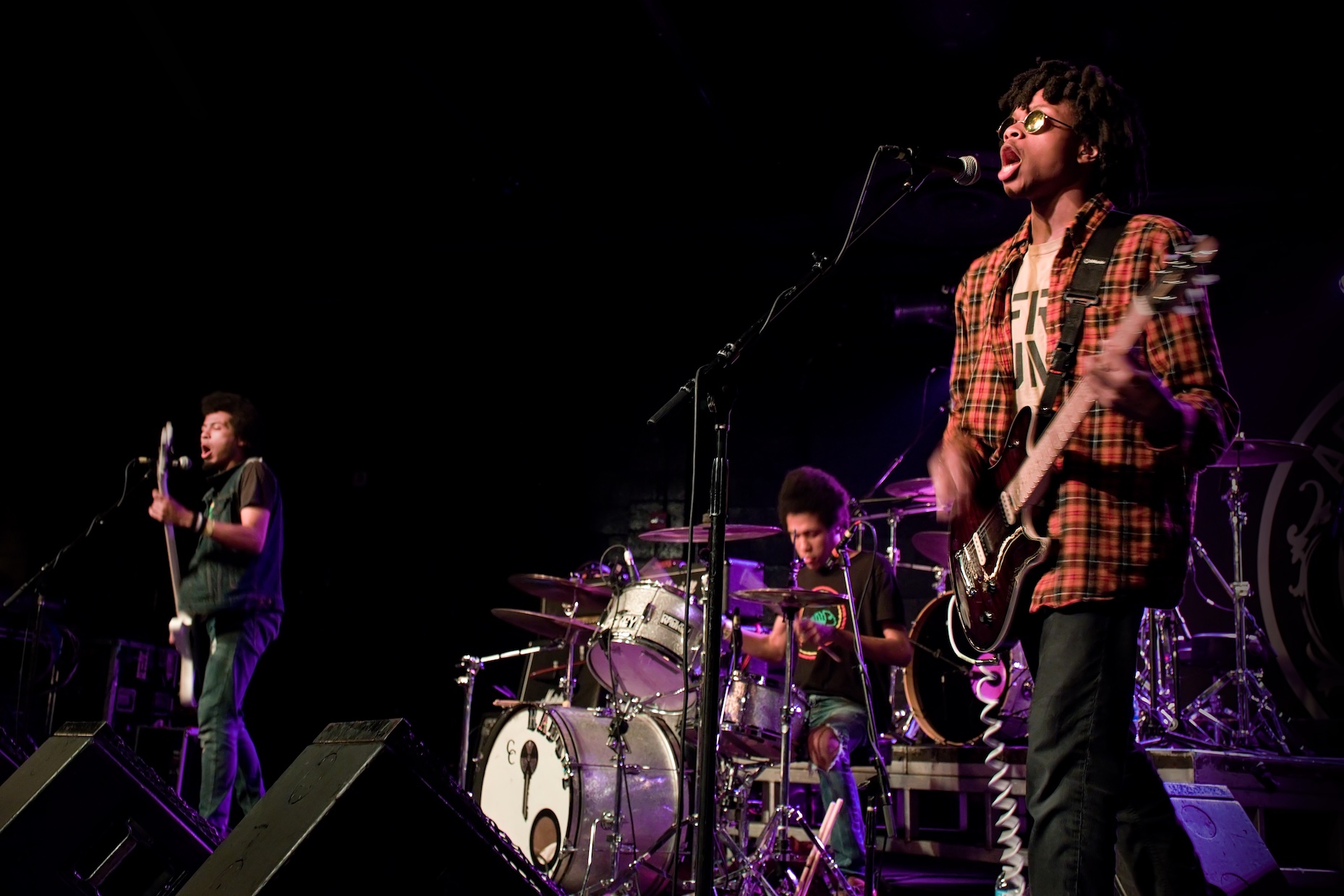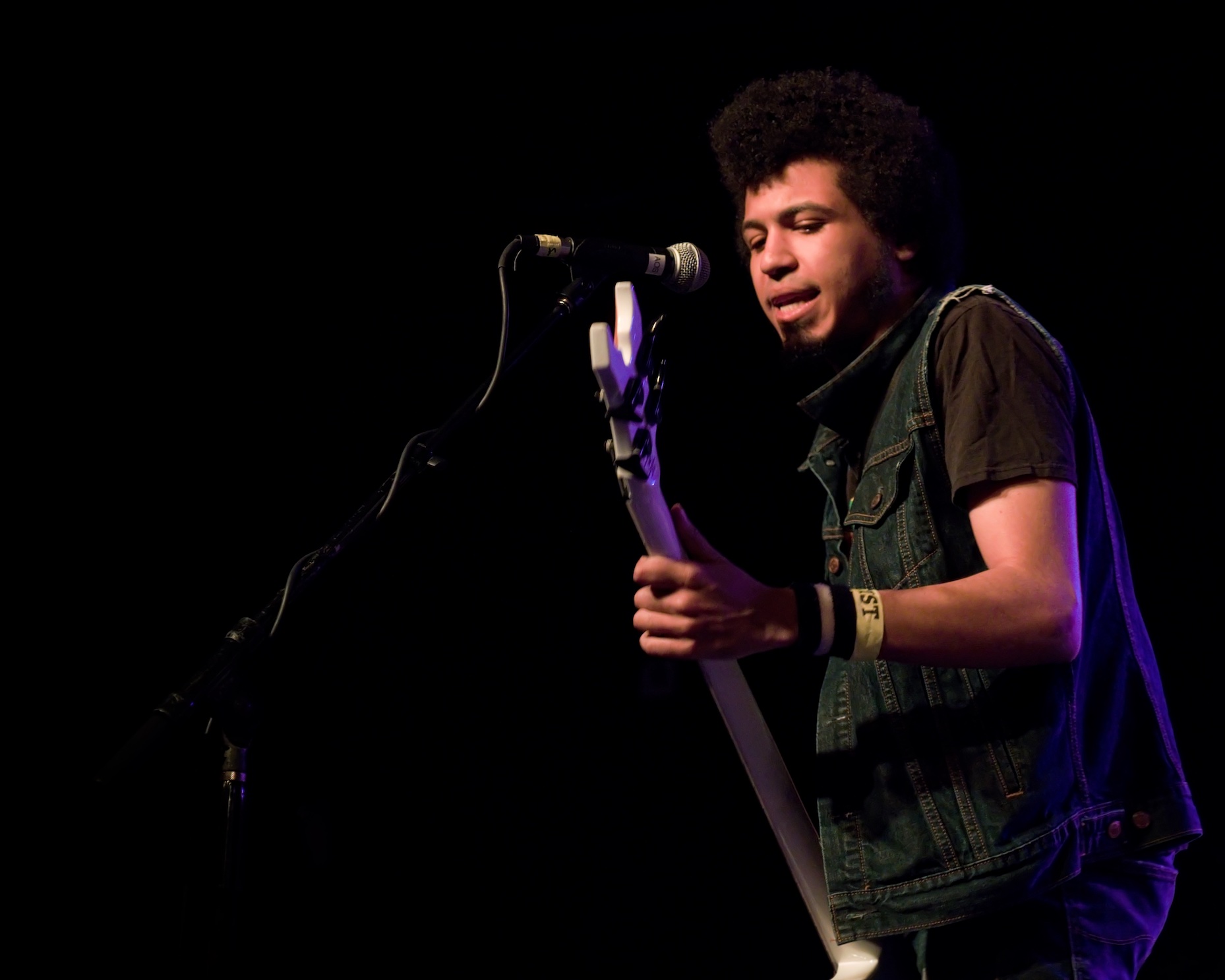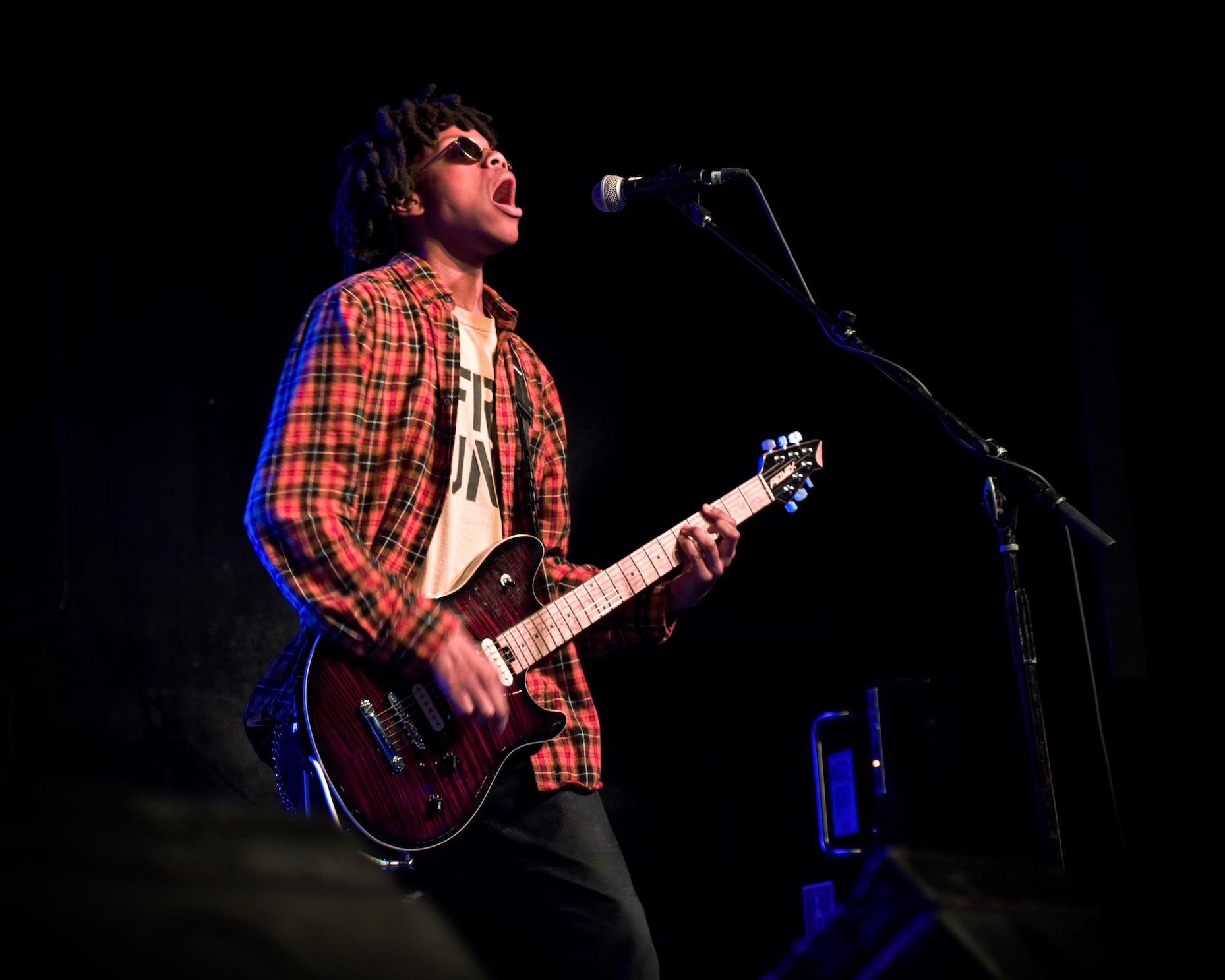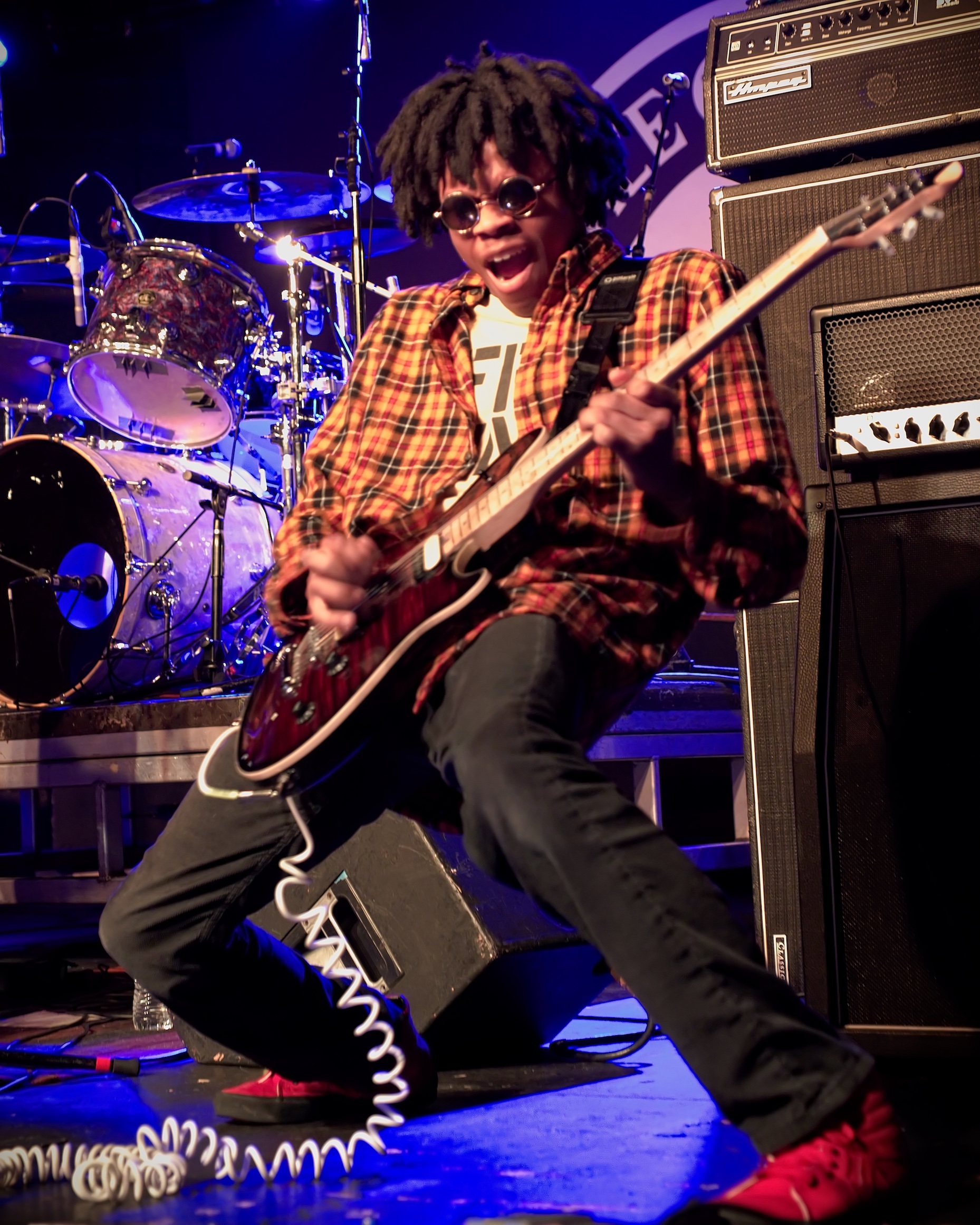 Audio Karate